Roundtrip Ijmuiden (Amsterdam)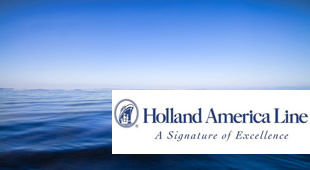 SAILING FROM
Ijmuiden, North Holland
Call us on 133 133 for a great deal on flights!
Roundtrip Ijmuiden (Amsterdam)
28 night cruise sailing from Ijmuiden aboard the MS Prinsendam.
Pricing -
Inside from

7449* per person
Inside from: $7449*
Outside from: $8349*
Balcony from: $10999*
Suite from: $14499*
Itinerary
Day
Date
Port
Arrive
Depart
1
20/05/2015
Ijmuiden (Amsterdam), Netherlands
2
21/05/2015
Hamburg, Germany
2
21/05/2015
At Sea
3
22/05/2015
Hamburg, Germany
4
23/05/2015
Exit Kiel Canal Holtenau
4
23/05/2015
Daylight transit Kiel Canal
4
23/05/2015
Enter Kiel Canal at Brunsbuttel locks
4
23/05/2015
Hamburg, Germany
5
24/05/2015
Warnemunde, Germany
6
25/05/2015
At Sea
7
26/05/2015
Tallinn, Estonia
8
27/05/2015
St. Petersburg, Russia
9
28/05/2015
St. Petersburg, Russia
10
29/05/2015
Helsinki, Finland
11
30/05/2015
Stockholm, Sweden
12
31/05/2015
Visby, Gotland, Sweden
13
01/06/2015
Copenhagen, Denmark
14
02/06/2015
At Sea
15
03/06/2015
Ijmuiden (Amsterdam), Netherlands
16
04/06/2015
At Sea
17
05/06/2015
Portland, England, UK
18
06/06/2015
St. Peter Port, Guernsey, Channel Islands
19
07/06/2015
Falmouth, England
20
08/06/2015
Milford Haven, Wales
21
09/06/2015
Dublin, Ireland
22
10/06/2015
At Sea
23
11/06/2015
Killybegs, Donegal, Ireland
24
12/06/2015
Galway, Ireland
25
13/06/2015
Foynes, Ireland
26
14/06/2015
At Sea
27
15/06/2015
Le Havre, France
28
16/06/2015
Zeebrugge (Brussels) Belgium
29
17/06/2015
Ijmuiden (Amsterdam), Netherlands

** Itinerary may vary by sailing date

Prices quoted valid for sale until 15 May 2015 unless otherwise stated or sold out prior. Price is per person twin-share unless otherwise stated and subject to availability. When stated as a quad-share price, prices are based on the total cabin price divided evenly by four passengers; therefore, in the event of one or more passenger/s cancelling, those passengers may NOT be entitled to receive a full refund of the advertised price, based on the rules attached to that cabin. Accommodation (if included) is based on twin share unless otherwise stated. Airfare (including internal flights) is not included unless otherwise stated and, if included, is economy class unless otherwise stated. rPrices shown are fully inclusive of taxes, levies and government charges current at time of publication. Gratuities are not included unless otherwise stated. Local payments, "trip kittys" or food funds may apply and may be payable direct to the supplier on arrival or to your travel agent prior to your departure. Where applicable, these payments are included in the total price quoted. Additional levies, government charges and other applicable fees may apply and are beyond our control. Seasonal surcharges and blackout dates may apply depending on date of travel. Payments made by credit card will incur a surcharge. Prices shown are for payments made by cash in store or Bpay. These prices are a guide to the best price. Prices are correct as at 24 August 2014 and are subject to change without notice, due to matters outside our control, such as adverse currency fluctuations, fuel surcharges, taxes and airfare increases. Additional conditions and travel restrictions may apply. Please enquire for further details.
28 night cruise sailing from Ijmuiden aboard the MS Prinsendam. Visit Hamburg, Warnemunde, Tallinn, St Petersburg, Helsinki, Stockholm, Visby, Copenhagen, Ijmuiden, Portland, England, St. Peter Port, Falmouth, Milford Haven (Milford Haven) - UK, Dublin, Killybegs, Galway, Foynes, Le Havre (Paris), Brussels and Ijmuiden.
Tallinn, Estonia
Medieval walls and towers still stand tall in Tallinn's Old Town. Stroll and shop along cobblestone streets, walk up to the Baroque palace in the Upper Town, look out over the red roofs to the Baltic below, drop in at Alexander Nevsky Cathedral to find inspiration in the gleaming mosaics and icons. Crisp, gorgeous linen is a local specialty—find yours at a small store near the town hall square.
St. Petersburg, Russia
Peter the Great called St. Petersburg his "Window on Europe." For openers, there's the fabulous Hermitage Museum at the Winter Palace, with its renowned art collection from Raphael to Rembrandt, Titian to Tintoretto. Other musts are the babbling fountains of Peterhof, and the Amber Room at Catherine's Palace which words cannot touch.
Helsinki, Finland
Shaped by its bays and off-shore islands, Helsinki is one of Europe's most scenic capitals. Take an archipelago cruise, walk the esplanade shopping streets, hear a Sibelius concert, or tour across the Arctic Circle to Lapland, home of Santa Claus, reindeer and the Midnight Sun
Stockholm, Sweden
There's so much to see in charming Stockholm, sprawled on 18 islands, often called the "Venice of the North." Cruise the sparkling waterways and navigate narrow, medieval streets. Watch the snappy changing of the guard at the Baroque Royal Palace and sail into Viking history with a visit to the awesome Vasa Museum. Work up an appetite so you can do justice to a lavish smorgasbord.
Visby, Gotland, Sweden
Barely able to claim that it has emerged from the Middle Ages, Visby is a jumble of immaculate cobblestone streets winding this way and that—purposely confusing for any invaders who actually made it over the medieval walls. Right! Consider exploring by bike, then you'll have every excuse to refresh yourself with an icy aquavit or stop for Scandinavian treats at a killer bakery in town.
Copenhagen, Denmark
Denmark's capital is sophisticated, saucy and friendly. Stroll the fairytale world of Tivoli Gardens to take in bright lights, castles that out-Disney Disney. See the city's 200- year-old Royal Palace, the lively Old Harbor—Hans Christian Andersen lived here. Salute the Little Mermaid, symbol of this light-hearted city.
Hamburg, Germany
Even though Hamburg is quite well known for its Reeperbahn red light district, Germany's second-largest city is more appropriately recognized for its pivotal role in Europe's economy. Its huge port facility handles a vast amount of traffic and cargo, and the city's meticulously maintained parks, soaring steeples and vibrant art scene attract a healthy tourist trade.
Portland, England, UK
Your visit to Portland and the English countryside of County Dorset will be rich in scenic beauty and centuries-old history. Visit the ancient village of Cerne Abbas and admire its beautiful 14th-century church and 16th-century houses; explore Sherbourne Castle, commissioned by Sir Walter Raleigh in 1594; and marvel at prehistoric Stonehenge, a UNESCO World Heritage Site. Sample shore excursions: Historic Corfe Castle; Stonehenge & Salisbury; Stunning Sherborne Castle.
St. Peter Port, Guernsey, Channel Islands
Twenty-four square miles of unspoiled British isle. Georgian homes climb the hill above the picturesque harbor. Sample shore excursion: Guernsey Island Drive.
Falmouth, England
Lying on the southern coast of Cornwall, Falmouth is a seaside gem. Explore Pendennis and St. Mawes Castles, built in the 16th century by Henry VIII. Stop by the National Maritime Museum or visit the cathedral in nearby Truro. Wander the quaint streets to discover local eateries and shops, and walk along the area's fine beaches. Sample shore excursions: Tremendous Trebah & Stunning St. Ives; Spectacular Fowey; Classic Old England.
Dublin, Ireland
Dublin, the fair city, invites you to wander the streets trod by Joyce, Yeats and Oscar Wilde. Drop in at pubs with mahogany bars and stained glass. In the Trinity College Library, feast your eyes on the illuminated 9th-century Book of Kells. Sample the stout at Guinness Brewery. Shopping's a dream—from a souvenir shillelagh to Waterford crystal
Le Havre, France
Tour from the port to the beaches of Normandy, moving reminders of D-Day landings. Or take off for a day in Paris and view the City of Light from the Eiffel Tower or a Seine cruise.
Zeebrugge (Brussels) Belgium
From this busy port city tour to canal-laced Brugge; Brussels, home of the European Union; and Ghent, mecca for chocolate lovers. Sample shore excursion: Antwerp, City of Diamonds.
Warnemunde, Germany
Inseparable from its modern history, Berlin decidedly features it. In the former Soviet/American/British sectors are the Berlin Cathedral, Checkpoint Charlie, Unter den Linden Boulevard and the stunning Brandenburg Gate. In the Western sector, browse the lively Kurfurstendamm for snazzy clothing stores, delicate hand-painted porcelain and a snack of beer and bratwurst.
MS Prinsendam
Designed to explore the remote corners of the world in elegance and style, the ms Prinsendam is our most intimate ship. Accommodating just 835 passengers, she gives guests the feel of a classic yacht with the spaciousness of a cruise ship. The ms Prinsendam offers many cozy areas in which to find your favorite spot, most of her staterooms feature commanding ocean views and many have private verandahs. A special signature sculpture dominates the three-story atrium featuring etched fish, turtles and dolphins climbing a stunning cylinder of Bolle glass and lit with state-of-the-art fiber optics. Other works of art include a remarkable abstract marble sculpture of a Viking ship by contemporary Norwegian artist Nicholas Widerberg, a series of paintings by impressionist painter Neil Pinkett, and an outstanding collection of Roman Amphorae from 50 - 150 AD. The ms Prinsendam, or "Princes" ship, is truly a classic ship worthy of her name.
Ship Information
Facilities
About the MS Prinsendam
Ship Facilities
Entertainment: Dance Floor, Crow's Nest, Cinema, Casino, Theatre, Queen's Show Lounge, Neptune Lounge, Explorers Lounge,
Relaxation: Sauna, Lido Pool, Greenhouse Spa & Salon, Beauty Salon, Whirlpool, Steam Room, Spa,
Other: Duty-free shop, Culinary Arts Center, Wrap Around Promenade Deck, Atrium, Art Gallery, Photo Gallery, Observation Deck, Laundry Service, Future Cruise Sales, Shore Excursion Office, Shops,
Food and Drink: Explorers' Lounge, Explorations Cafe, Terrace Grill, Cafe, Bar, Lido Casual Restaurant, La Fontaine Dining Room, Java Cafe, Java, Poolside Bar, Pinnacle Grill, The Verandah,
Fitness: Tennis, Sports Court, Jogging Track, Gym,
Recreational: Putting Green, Outdoor Pool, Library, Golf Nets,
Profile
Passenger Capacity: 835
Tonnage: 37983
Total Crew: 470
Length: 669
Launched: 2002-06-01
Holland America Line

Holland America Line is a premium cruise line with a rich heritage in luxury passenger sea travel, having first crossed the Atlantic in the late 1800s. A commitment to passenger comfort and excellence in service has allowed Holland America to maintain its impeccable reputation throughout its history.
The 15 strong fleet sails to destinations in the Caribbean, Bermuda, Alaska, Europe, Mexico, South America, Panama Canal, Australia, New Zealand and Asia, plus speciality cruises to the Amazon, Antarctica and world voyages. Award-winning service and a company wide 'Signature of Excellence' policy confirms Holland America's commitment to providing an outstanding guest experience to match the destinations visited.
Who's On Board?
As a premium cruise line, Holland America has a mix of ages and families on board. Longer and more exotic itineraries attract a predominantly older crowd. Recently revamped children's facilities are appealing to families, especially during school holiday times.
package_name is "Roundtrip Ijmuiden (Amsterdam)" departure is not "Not Available"
Important Notice
The above information has been obtained from the relevant suppliers and should be considered an indicative guide only as to the prices that may be available for these products. Flight Centre cannot guarantee that any particular product will still be available at the following prices, or for your exact dates of travel. At the time of making your booking, prices may differ to that price displayed on this website. Please contact a Flight Centre travel consultant to obtain the latest up to date information regarding applicable prices, fees and charges, taxes, availability, any blackout dates (such as school holidays), seasonal surcharges and other terms and conditions which may apply.
ship_line is "Holland America Line" departure is "Ijmuiden" departure is not "Not Available" price > 1000
Get a quote or simply find out more about this cruise ...
Are travel experts
Are based in Australia
Will tailor itineraries to meet your needs
Can find exclusive packages to save you money