United Arab Emirates Flights
The largest of the UAE's seven emirates, and the federation's capital, is Abu Dhabi but its flashy neighbour Dubai often takes centre stage. The lesser-known emirates all have their own merits, even if the world doesn't know about them yet. Read more...
The United Arab Emirates marry rags and riches, depending upon where you look. While you're adventuring (with the exception of water sports) it's always advisable to wear modest clothing.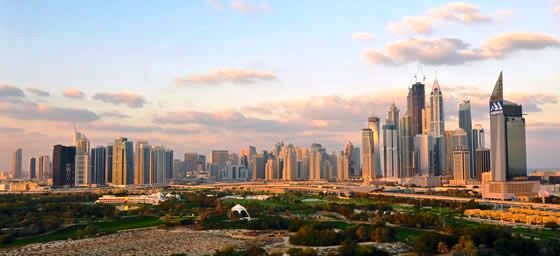 Here's a very brief overview of the major emirates:
Abu Dhabi – a liveable city that maintains its local Emirati flavour, it's a green haven amid vast desert dunes; its small fishing village origins of 50 years ago are barely reconisable.
Dubai – otherworldly architecture, shopping, beaches and nightlife are the headliners here and cater to a multinational population. This is the region's major transit hub and even just stepping outside the airport into a serious wave of heat is enough to reorient the senses pretty quickly.
Sharjah – a conservative region where museums, galleries and theatres are the highlights, alongside city souq bargain hunting.
Ras al Khaymah – this is the UAE's northernmost emirate with attractive, pleasantly development-free beaches and alluring views to the Hajar Mountains from the dusty main town.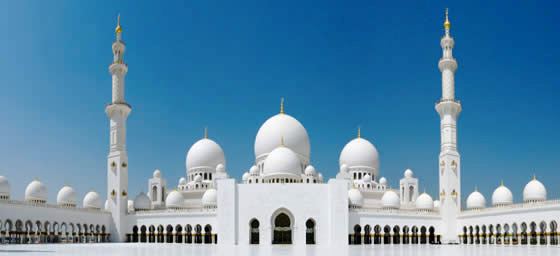 November to March is the most temperate time to visit. If you want to know more about making the most of your holiday here, contact Flight Centre or grab a flight to the UAE and lock in your next trip.
Choose from our range of United Arab Emirates holiday packages below that each include your flights, accommodation, and often special bonuses like tours and free upgrades. If you can't find the package you're looking for, contact one of our friendly consultants on 133 133 and don't forget to ask about customising a package to suit your needs.
Talk to an Airfare Expert about flights to United Arab Emirates
Our consultants:
Are Airfare Experts
Are based in Australia
Can answer your questions
about fare types and inclusions
Can find exclusive packages to
save you money
Ask an expert
Find a store
Instant call