February 2013 Festivals Around the World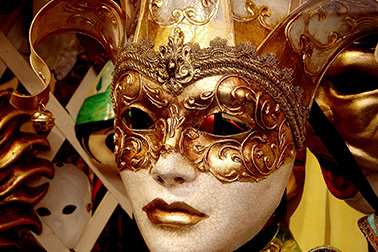 Festivals are a great way to experience the unique culture of a destination. Here at Flight Centre, we've put together this festival guide to spotlight what's going on around the world in February. Maybe you might like to consider arranging your travels so that you're visiting a city when the locals are hosting a fantastic festival such as the Carnival in Venice, Igloofest in Montreal or the Organic River Festival in New Zealand. Alternatively, celebrate diversity at the Sydney Mardi Gras, party at the Rio Carnival or enjoy the cinematic gems at FESPACO in Burkina Faso.
Embed this February 2013 Festival Guide on your website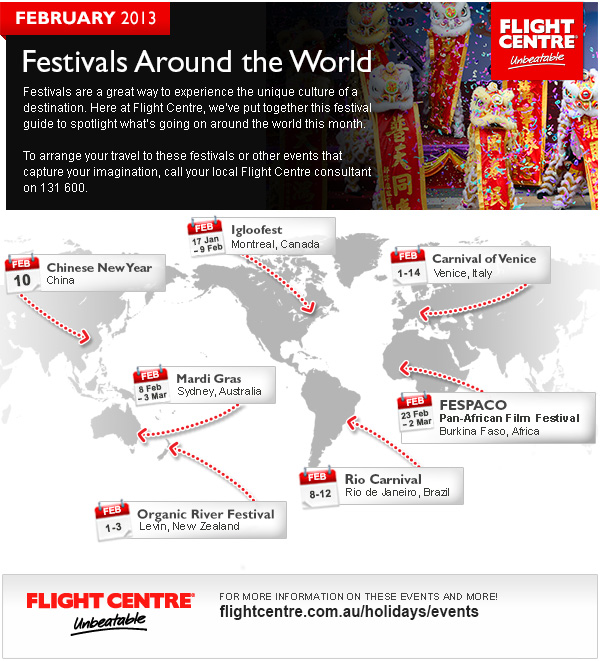 At Flight Centre, our consultants have travelled far and wide to offer you informed assistance when it comes to booking your next trip. These blog posts showcase just some of the experiences our consultants have had on recent adventures. We hope you enjoy reading these blog articles.