July 2013 Festivals Around The World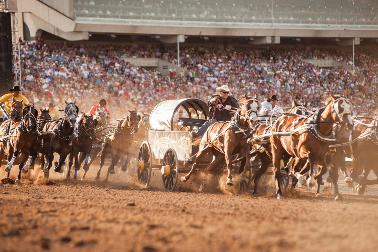 Festivals are a great way to experience the unique culture of a destination. Here at Flight Centre, we've put together this festival guide to spotlight what's going on around the world in July. Maybe you might like to consider arranging your travels so that you're visiting a city when the locals are hosting a fantastic festival such as the Running of the Bulls in Pamplona, the Calgary Stampede or the Fuji Rock Festival. Alternatively, enjoy the local performances at the Chilli & Hop Festival in Auckland, celebrate with the Peruvians at Fiestas Patrias or head to South Africa for the Dullstroom Winter Festival.
Embed our July 2013 Festival Guide on your website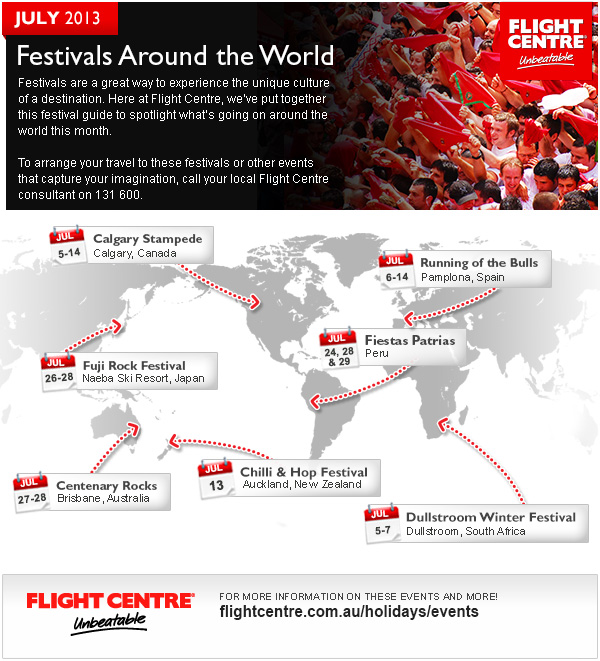 At Flight Centre, our consultants have travelled far and wide to offer you informed assistance when it comes to booking your next trip. These blog posts showcase just some of the experiences our consultants have had on recent adventures. We hope you enjoy reading these blog articles.