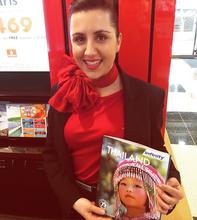 Zoe Deligiannis
Zoe's passion for travel was sparked when as a child her and her parents would travel on their annual holiday to visit family in North America, Europe and the UK. Each time a new and exciting stopover destination would be included and thus exploring each corner of the globe and double dipping on destinations is something that is an absolute must for her own holidays, even today.
Zoe will forever more chase the sun and explore all of the best beaches, become happily lost walking through ancient cities and of course indulging in the local cuisine of each country. 
She has been lucky enough to travel the world for both work and pleasure multiple times a year and believes that travel is the best education. She is true destination expert that can offer bespoke and off the beaten track itineraries that would wow those who have "seen it all before".
Visit me at the Flight Centre Bankstown Central store