For the most up to date policies from our key suppliers, please visit their websites.
Carnival Cruise Lines Australia is part of the World Leading Cruise Lines group. Three ships within their 27-strong fleet – Carnival Spirit, Carnival Legend and, as of November 2019, Carnival Splendor, call Australia home.
By mid 2020, Carnival Spirit will have its home port in Brisbane, giving Australians even more choice for their Carnival departures. Known for fun and relaxed family-friendly cruising, Carnival Cruise Lines Australia prides itself on its incredible range of things to do, both on board and off, with activities, entertainment and shore excursions to keep you busy every day of your trip. Love a good water slide? Carnival has two: the signature Carnival Twister Water Slide and 10-metre drop Green Thunder. Children are also well looked-after on a Carnival cruise, with outdoor sports, games, a waterpark and more, as well as all the fun that's to be had at the various kids camps, where children are cared for by friendly counsellors who have either education or childcare experience.
Interested in Carnival cruise deals? Talk to one of our Flight Centre Cruise Experts today on 13 70 79 or get in touch using the form below.
Activities And Entertainment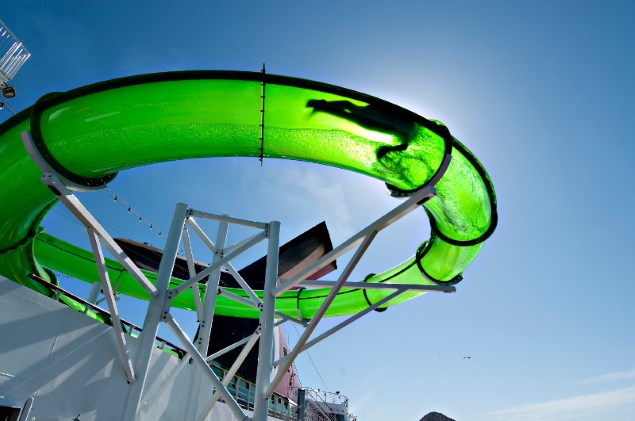 Carnival Cruise Lines is one of the most aptly named cruise lines, with enough onboard experiences to make you feel like your holiday is one big party. Of course, it absolutely can be, but if you're looking for some quiet time and pampering, Carnival Cruise Lines has that too, with Spa Carnival and Serenity adults-only retreat. Some of the things you can get involved in on board a Carnival Cruise include cooking demonstrations, art seminars, mini golf, and all the fun at the WaterWorks waterpark, and then each night you can choose from a huge range of entertainment options such as live music, comedy, stage shows, dive-in movies and more.
Dining And Bars
Dining on board Carnival Cruise Lines is like a culinary adventure in itself, with so many restaurants and styles of cuisine to choose from. Your Choice Dining is all about great food and full table service in the main restaurants, whether you want breakfast, lunch or dinner. Your Time Dining gives you a little more flexibility when it comes to when you sit down, and you can always order room service any time of day or night. Carnival Nouveau is a spectacular two-level restaurant located under a glass-covered funnel, enabling you to dine under the stars! Carnival also has some fantastic bars, such as the Red Frog Pub, Alchemy Bar and the Sports Bar.
Beverage packages
Carnival Cruise Lines doesn't offer all-inclusive alcohol packages, but guests can purchase the Bottomless Bubbles package onboard, which includes unlimited soft drink and juice. Guests can also enjoy a discount on wines through Carnival's 'Cruise The Vineyards' program.
Kids
Once the kids discover Camp Ocean, Carnival's youth program, they'll never want to leave. There are heaps of activities designed for children in three different age groups: 2 to 5 years, 6 to 8 years, and 9 to 11 years. Youth program staff all have education or childcare experience, and are there to help everyone have a great time. Camp Ocean is filled with ocean-themed activities, Circle 'C' is for the 12 to 14 year olds and Club O2 is another place where teens can hang out, away from Mum and Dad. For date nights, Night Owls is a handy childminding service, where your little ones will be cared for until late.
Carnival Cruise Lines Australia Fleet
Start your unforgettable holiday with Carnival Cruise Lines Australia by getting to know the fleet. Every ship is slightly different, offering a unique cruising experience Take your time and explore the staterooms, pore over the deck plans, check out all the spaces, places and ships in detail as you plan your dream cruising getaway.
Why book your Carnival Cruise Lines Australia cruise with us?
Talk to an Expert to find your perfect Cruise.