18 January 2017
Phuket has long been a favourite holiday spot for Aussies, with no signs of slowing down. With its close proximity, exceedingly beautiful landscapes and unique cultural experiences, it's the epitome of effortless flop n' drop travel. And though other destinations may look tempting, here are five (of many) why you should sneak a cheeky Phuket getaway into your travel schedule right now.
 1. Accommodation Worthy of 6-Stars
If you want nothing more than a fine hotel that allows you to kick back on the beach so you can soak up the sun while you're recharging your batteries, Phuket has you covered. This island is home to more than a few luxury stays that will not only offer up a cushy beachside seat, but a private villa with all the trimmings to ensure everything you need is at your fingertips.
The Six Senses Yao Noi is just one of many staying options. With 56 villas positioned across a nearby smaller island, it provides a lush and private experience with an absolutely stunning backdrop.  Each villa offers an open-air feel with large rooms that capture ocean views on all sides. Onsite restaurants serve up organic European cuisine with a glass floor suspended over a babbling creek. Guests also have access to an onsite spa, and, should you wish to venture beyond your villa, the hotel can arrange a number of unique experiences for you.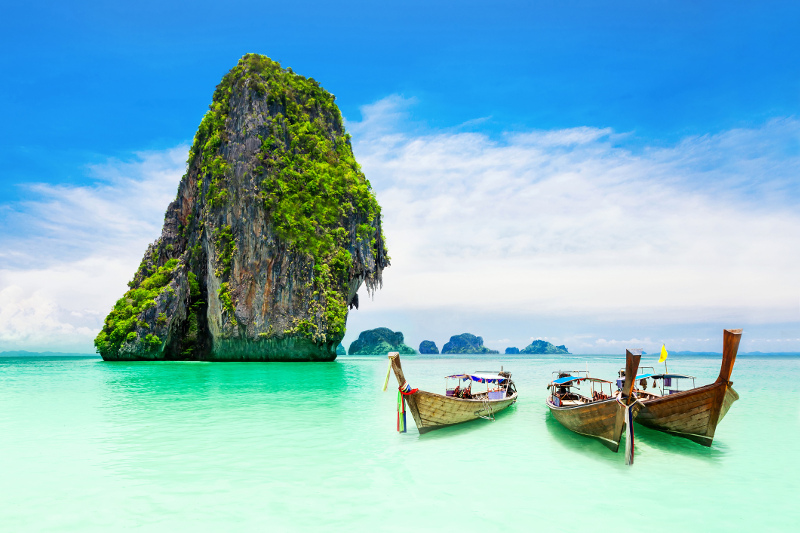 2. Island Hopping
There are a handful of smaller islands scattered of the coast of Phuket, tempting travellers with beautiful blue waters and sugary soft beaches. Even better, many are off the typical tourist trail, which makes it easy to kick back and enjoy your surrounds.
For nature lovers, a day trip to Moo Koh Surin National Park will reward with wildlife spotting )monkeys, birds, giant crabs and monitor lizards) and some of the best coral reefs in Thailand. If you consider yourself a culture cat, catch a boat to the Koh Yao Islands for an authentic look at local life and stunning scenery. If a great beach with plenty of white sand is what you seek, Koh Phayam is a great choice. You'll also find some quality mini hikes into the surrounding hills and jungles should you feel so inclined.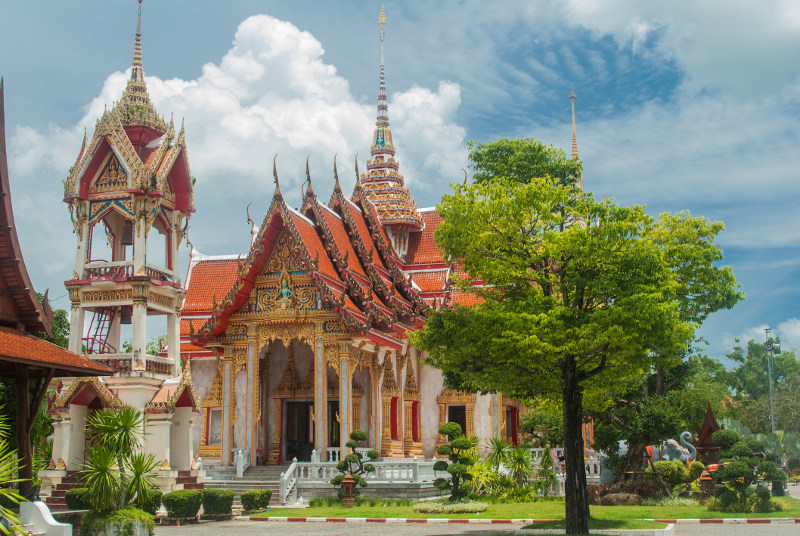 3. Temple Tours
There are no less than 29 Buddhist temples in Phuket, offering travellers the chance to delve into some of the most important cultural symbols of Thailand. Perhaps the most well known of these is the Wat Chalong, which has been welcoming visitors for more than a century. The Big Buddha is another top spot that draws plenty of curious onlookers from around the globe.
Not far from Phuket's main market, the Jui Tui Shrine is a Chinese temple that welcomes visitors. It also happens to be one of the oldest and most respected spiritual centres in the area. Or visit Kiew Tien Keng in Spahan Hin Park. Plenty of people consider it to be among the most beautiful of the temples in Phuket.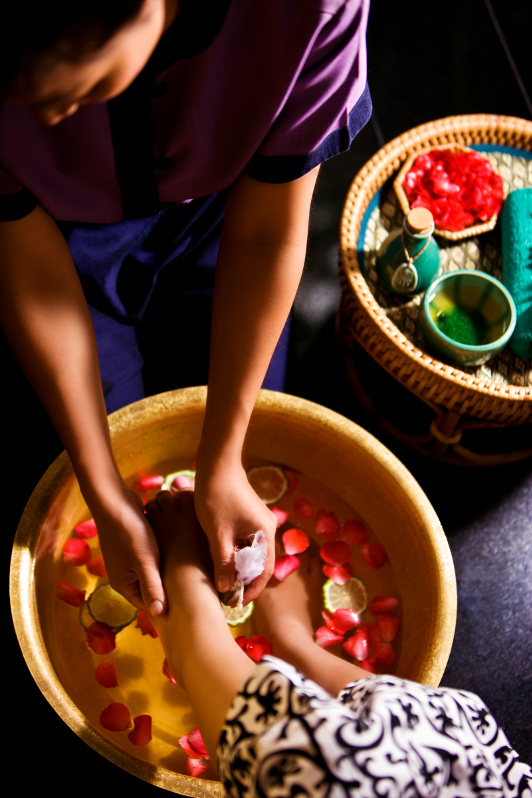 4. Relax And Rejuvenate
There's no better way to up your holiday relaxation than with a day at the spa, and Phuket is home to more than a few luxury offerings. Whether you're looking for a Thai massage, or you'd prefer a treatment, you'll find it here along with luxurious surroundings that insist you let your troubles melt away.
Among the most luxurious in the city, the spa at the Banyan Tree resort is well worth checking out. If you just need a bit of a pamper, the menu features treatments that utilise freshly prepared, natural ingredients to reinvigorate the mind and body.  For serious spa-goers, there is a Day Package – seven hours of bliss that includes a body scrub, body conditioner and massage.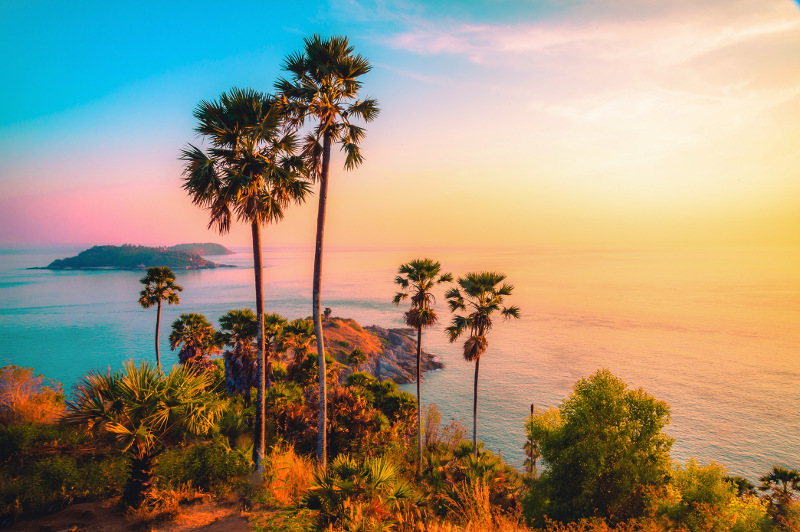 5. Seeing The Sunset
Many count Phuket as one of the best places in the world to see the sun set. Maybe the sun puts on an especially arresting display of yellows, reds, purples and blues when it goes down in the Phuket Sky, or maybe it has something to do with the incredible spots around the island from which to watch this beautiful display. Chances are it's a little bit of both. Either way, making time to watch the sunset in Phuket is the perfect end to each day in paradise. There plenty of roof top bars from which to enjoy a sundowner as the sun goes down, or head to Phromthep Cape for amazing views of the sun slipping below the horizon. 
Other Travel Articles You Might Like...