Our stores
We are open for business and our network of travel agents are here to assist you with your travel needs.
Though we've had to stand down a vast portion of our workforce, please know we have over 1,700 agents who are helping our customers and working towards growing that number as the travel industry moves along the path to recovery. 
To find a store nearest you visit our store finder
We know many of you love planning your holiday with your favourite agent, however please know that all bookings can be serviced by any of our agents.
Check out some of our store related FAQs below.
If you are unwell, or in self-isolation please do not come into a store. Contact your local store, or your nearest alternative, if your regular store has closed. Alternatively you can also call 133 133 to discuss how we can support your travel needs.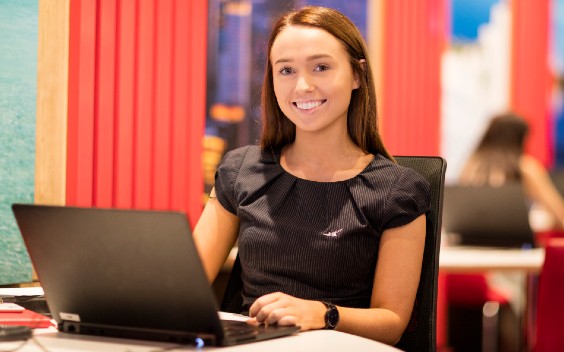 Your booking is safe within the Flight Centre Travel Group and any of our agents will be happy to assist you with your booking and any future travel plans
In 2020 Flight Centre closed a large number of stores nationwide, however 95 per cent of our customers are still within 5 kilometres of another Flight Centre shop. So, although we've closed some stores, we still have a large network and any agent in any store can help you with your booking, existing or new. Customers with bookings in the stores closing will be notified as this happens. 
Flight Centre made the difficult decision to stand down a considerable portion of its workforce for an indefinite period of time, and for the immediate future. The decision was made in response to an unexpected stoppage of work, capacity and demand within the travel industry domestically and internationally as a result of the current global climate.
Stand down means that there is no work for those employees to do at the moment. This is for the reasons already mentioned which are outside of Flight Centre control.
You can rest assured that your booking is safe within the Flight Centre Travel Group and can be serviced by any of our agents.
You can rest assured that any personal information that we hold about you will continue to be dealt with in accordance with our Privacy Policy and Australian data protection laws.
Refund processing timeframes
We know our refunds process has been a bumpy ride and we apologise for the delays. We also want to reassure you we have identified and corrected the process, and are working hard to return your funds to you as quickly as possible.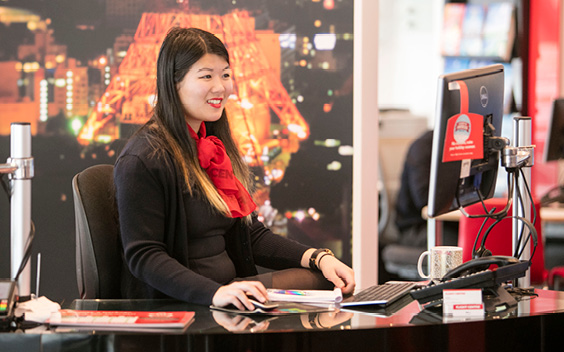 Universal Traveller
For all of our new Universal Traveller customers, welcome to your Flight Centre family!
Our Utrav agents have made their way to their new Flight Centre stores, and because Flight Centre is Australia's largest travel retailer, your booking (and future bookings) will now have more support than ever.
For more information on your booking and to see our FAQs please click here.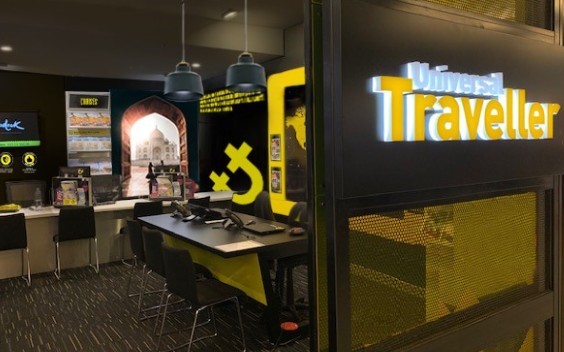 Company updates
Melbourne Restrictions & Flight Centre Store Opening Update

Posted on:

29 October 2020

On Monday 26 October, Premier Dan Andrews announced Melbourne's Coronavirus restrictions will start to ease from 11:59 pm on 27 October 2020. The announcement included the opening of retail outlets, cafes, restaurants and bars, subject to patron limits, and more than two households will be able to gather outdoors. Additionally the four essential reasons to leave home have been removed, allowing Melburnians to leave their home for any reason.

As a result, Flight Centre is pleased to announce that our Melbourne travel agents will be returning to stores from Thursday 29 October, with our doors opening again to the public on Monday 2 November ensuring all Coronavirus safety measures are in effect.

Following on from this, as of midnight Sunday 8 November, more restrictions will be lifted and the 25-kilometre limit on travel will be axed, and the border between Melbourne and regional Victoria will be removed, allowing intrastate travel again.
Flight Centre prepares its ideal network for open borders

Posted on:

30 September 2020

The Flight Centre Travel Group has announced a further change to its Australian leisure shop network as part of the company's ongoing network management plan to reduce the overlap between shops in higher density areas, particularly in the Flight Centre brand, and to prepare for the return of travel.

About 90 Flight Centre brand shops will close, leaving the company with a strong nationwide network of 332 shops in its flagship leisure brand, along with a variety of other connected channels that customers can use to transact and interact with the brand and its people.

Customers who may be impacted by a shop closure will be contacted directly to introduce them to a nearby store. All bookings, pending refunds and credits will remain easily accessible by customers and our teams.

The closures have also been prompted by the continued domestic and international border closures, which have effectively grounded leisure travel in Australia for the past six months and led to billions of dollars in future travel bookings being cancelled.

FCTG's Australian managing director, James Kavanagh, said the retained Flight Centre shops had been carefully selected to deliver maximum convenience and effective coverage for customers in the future, with about 95% living within five kilometres of a retained shop.
Airline Refunds Update

Posted on:

17 September 2020

As your travel agent, we are your advocate when it comes to securing your credit or refund in the most timely manner possible. Unfortunately, the volume of refunds and credits triggered by COVID 19 has meant many airlines are unable to process these refunds or credits within the 'normal' expected timeframe of around 12 weeks.

Nevertheless, we remain in constant contact with our airline suppliers to understand their timeframes and refund or credit processing hurdles. Below, is a list of impacted airlines;

South African Airlines

Unfortunately, we have been informed by the airline that they are currently not processing refunds while the business operations have been suspended. We do not yet have an update on when operations will recommence, however the airline has reconfirmed its COVID refund policy is to provide full travel credits which can be used until March 2022. These credits can also be transferred to another name for use. South African Airways has apologised to all Flight Centre customers for this situation.

Oman Air

The high volume of customer refund and credit requests for Oman Air flights has caused significant delays in processing times. The airline has informed us that they are only able to refund customers after the expiry of the ticket, which is 12 months after the 'date of issue', or until October 2020, whichever is the later date. Customers can, however, still take advantage of generous rebooking and credit options which are offered by Oman Air.

Croatia Airlines

Croatia Airlines has also been heavily impacted by the volume of refund requests they are receiving. The airline has informed us that they will be unable to process all refunds until the end of 2020. Croatia Airlines has expressed sincere apologies to all Flight Centre customers for this situation. We understand how frustrating this news is for our customers, and we also apologise for this inconvenience, however at this time, we respectfully ask that you do not call your agent as they will be unable to change the status of this portion of your travel booking.

Air Portugal

Due to processing delays caused by COVID 19, Air Portugal has recommended that we inform our mutual customers that it may take between 6 to 12 months for the airline to process customer refunds and credit requests. Air Portugal has expressed sincere apologies to all customers for this situation.

Aircalin

Unfortunately, we have been advised by Aircalin that customer refunds are only possible after the end of ticket validity. In other words, your unused flight ticket will be held in credit until it expires one year after the date you intended to fly. At that point, Aircalin will refund your ticket to Flight Centre and we will immediately return it to you, once the money has cleared into our bank account. We understand this may be disappointing news for customers and Aircalin has expressed sincere apologies. We respectfully ask that you do not call your agent as they will be unable to change this policy.

We have recently been advised by El Al that it will be unable to process refunds until the airline has returned to normal business operations. Unfortunately, we have not been provided with a definite time frame for the resumption of refunds. Flight Centre Travel Group currently has over 500 refunds outstanding with EL AL Israel Airlines and the airline would like to apologise to these Flight Centre customers for this situation. Your Flight Centre consultant will remain in close contact with the airline and will contact you as soon as we begin to receive further information from EL AL Israel Airlines following the resumption of operations.
Update on Flight Centre wholesale travel

Posted on:

10 September 2020

Flight Centre and all of the travel service providers (e.g. hotels, etc.) we work with continue to process large volumes of refunds for customers. Unfortunately, in many cases, there are delays in getting the money back to customers for various reasons.

Sometimes the travel service provider may provide a different explanation to customers about where funds are held, and we know this is causing frustration for our customers.

In some cases, funds are paid immediately by us to travel service providers, and in other cases, funds are held until the trip has been taken or 'availed'. This will depend on when we are contractually required to make payment to the travel service provider.

Due to our contractual obligations, we can only refund customers in accordance with the travel service provider's cancellation terms and conditions (which for COVID-19 cancellations, may be waived closer to the date of departure), or alternatively, only if the travel service provider has expressly authorised us to process the customer's refund.

Unfortunately this doesn't always happen in a timely manner. In some cases, a travel service provider's COVID-19 policy provides for a travel credit only. A travel credit may also be the only available option where a booking is cancelled and attracts cancellation fees (e.g. instant purchase products, and non-refundable products).

Nevertheless, please be reassured that we advocate for the best outcome for our customers, including when cancellation fees are applied by a travel service provider, we work closely with them to seek waivers if we can.
Malindo Air Ceases Refund Processing

Posted on:

9 September 2020

Malindo Air has informed Flight Centre that it is unable to process refunds until the company begins to secure income from the sale of flights and cash flow improves. Currently we have received around 10% of the refunds we have applied for from the airline. However, in most cases the airline is offering a credit to customers.

Malindo Air has apologised for this situation and will remain in close contact with Flight Centre. We will continue to communicate with customers as the situation changes and further information becomes available.
Flight Centre announces FY20 results

Posted on:

28 August 2020

Flight Centre Travel Group (FLT) today released it's full FY20 results.

Although significant losses were recorded as a result of COVID-19, Australia's leading travel business has made significant inroads into reducing its cost base to create a long-term liquidity runway to ensure sustainability.

The company will continue to work towards extending this runway in the near-term by increasing revenue through the sale of domestic holidays and experiences, including New Zealand as travel restrictions are lifted or relaxed; and by targeting further cost reductions in its leisure travel businesses.

Extending the runway will allow the company to continue to trade, bringing extraordinary travel offers to Australians as it has for around 40 years, and to prepare for the inevitable rebound that will come when restrictions are lifted and consumer confidence recovers.

Graham Turner, Flight Centre's Global Managing Director confirmed that COVID 19 has created the most challenging trading environment that the company has experienced in almost 40 years in business.

"We were forced to make some very tough decisions as this crisis unfolded, but we were very fortunate to be able to draw on our strong balance sheet. We also moved quickly to develop a longer cash and liquidity runway and to lower costs in anticipation of a zero or very low revenue environment for an extended period of time.

"Revenue has, to date, exceeded our initial expectations and has been increasing – although the heightened border restrictions in Australia and New Zealand may slow growth this month," Mr Turner said.

Please click here to view the full FY20 financial results.
Qantas refund delays

Posted on:

27 August 2020

Flight Centre is working closely with Qantas Airways (QF) to secure customer refunds.

To-date, Qantas has returned around one third of Flight Centre customer refunds, due to delays caused by the heavy impact of COVID 19 on the airline.

This means that customers may be required to wait longer than the customary 12 week period.

If you are holding a Qantas ticket that was submitted for refund prior to 2 April, please contact your travel consultant, or your nearest Flight Centre office. If your ticket was submitted for refund after 2 April, we respectfully ask you to wait for your agent to contact you directly when your refund has cleared.

For more information view our FAQs here. 
Travel Money Oz to Close Physical Stores

Posted on:

24 August 2020

Flight Centre Travel Group's Travel Money Oz business has announced that it will officially hibernate operations while international travel remains off-limits to Australians. The business will resume operations when border restrictions are lifted and Australians are again able to travel overseas.

The Travel Money Oz Currency Pass, Travel Money Transfers and MoneyGram products are all available online so that customers can continue to interact with products until the physical return of the business.

Travel Money Oz will retain a support team to ensure the needs of customers continue to be met via digital platforms and direct enquiry contact via the website and customer contact line.
Virgin to retire Tigerair and convert customer credits

Posted on:

24 August 2020

Virgin Australia Group recently announced its decision to retire the Tigerair brand and to support customers by transferring existing Tigerair credits into Virgin Australia credits of equivalent value.

Any customers holding a Tigerair credit will be able to convert and use their credit on Virgin flights from 23 September 2020 (although this date may change) and can be used for booking flights up to 31 July 2022, with travel valid until 30 June 2023. 

The Future Flight credit can be used for booking on Virgin Australia operated flights and will also be valid for use on future services that Virgin Australia may operate as the travel market recovers and restrictions ease.
Victoria Stage 4 Restrictions Store Impact

On 3 August, Victorian Premier Daniel Andrews announced the introduction of new restrictions on Victoria to help curb the COVID-19 pandemic. The new restrictions will greatly impact retail businesses including Flight Centre stores across the state.

Non-essential retail stores will shut at midnight Wednesday August 5, 2020 as part of the Victorian state government's stage four lockdown for metropolitan Melbourne and stage three restrictions for Regional Victoria, including Mitchell Shire.

Flight Centre stores will close their doors in accordance with restrictions, however, all agents affected will continue to operate on a work from home basis. Customers will continue to be able to call or email their agent, local store, go online and plan future travel for when restrictions are lifted.