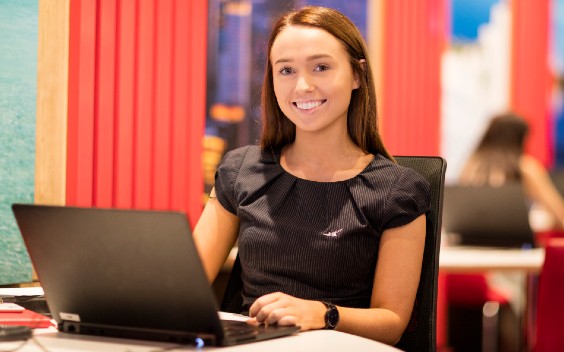 Our stores
We are open for business and our network of travel agents are here to assist you with your travel needs.
Though we've had to stand down a vast portion of our workforce, please know we have over 1,700 agents who are helping our customers and working towards growing that number as the travel industry moves along the path to recovery. 
To find a store nearest you visit our store finder
We know many of you love planning your holiday with your favourite agent, however please know that all bookings can be serviced by any of our agents.
Check out some of our store related FAQs below.
If you are unwell, or in self-isolation please do not come into a store. Contact your local store, or your nearest alternative, if your regular store has closed. Alternatively you can also call 133 133 to discuss how we can support your travel needs.
Your booking is safe within the Flight Centre Travel Group and any of our agents will be happy to assist you with your booking and any future travel plans
Gradually over the coming months we will move to close over 300 of our stores nationwide. We still have a large network of stores, and any agent in any store can help you with your booking, existing or new. Customers with bookings in the stores closing will be notified once this happens.
Flight Centre made the difficult decision to stand down a considerable portion of its workforce for an indefinite period of time, and for the immediate future. The decision was made in response to an unexpected stoppage of work, capacity and demand within the travel industry domestically and internationally as a result of the current global climate.
Stand down means that there is no work for those employees to do at the moment. This is for the reasons already mentioned which are outside of Flight Centre control.
You can rest assured that your booking is safe within the Flight Centre Travel Group and can be serviced by any of our agents.
Contacting our call centres
Our call centre workforce has unfortunately been impacted due to global containment measures which is affecting our call wait times. Our teams have therefore been reduced, however throughout this time we have been implementing solutions to bolster the team from other areas of the business and by setting our people up to work from home.
We know how frustrating this can be and that's why we are constantly working to improve the situation, hoping to get to as many of you as possible. Thank you for your patience as we work through this.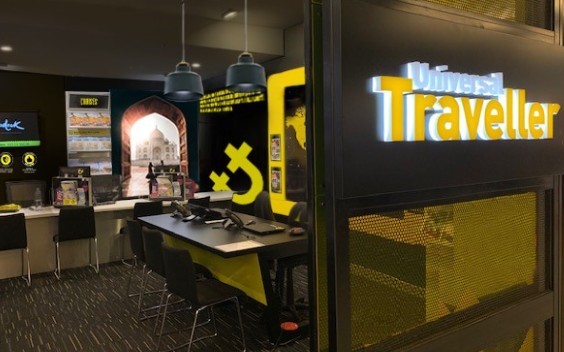 Universal Traveller
For all of our new Universal Traveller customers, welcome to your Flight Centre family!
Our Utrav agents have made their way to their new Flight Centre stores, and because Flight Centre is Australia's largest travel retailer, your booking (and future bookings) will now have more support than ever.
For more information on your booking and to see our FAQs please click here. 
Company and supplier updates
Qantas Refunds Update

On 19 June 2020, the ACCC advised that Qantas has begun contacting customers to confirm that they may be entitled to a refund for domestic or international flights cancelled or suspended due to coronavirus travel restrictions, where the airline can't provide the customer with an acceptable alternative flight.

The ACCC raised the concern that Qantas' communication with affected customers was unclear and didn't adequately explain that refunds were available, rather than the credits they were providing to customers.

Customers who are unhappy with receiving a credit, or no longer want one are encouraged to contact their travel agent to seek a refund on their behalf in light of the update.
Flight Centre Travel Group Redundancies

On June 22, 2020 Flight Centre Travel Group announced up to 1,500 sales and support role redundancies would be made as part of the company's previously announced cost-saving plans.

Any decision to stand down or make our people redundant is incredibly difficult for the Flight Centre Travel Group. The business is committed to preserving as many roles as possible and bringing back as many 'stood down' people as possible in the future.
Flight Centre Refund Process Updated

On June 7th, 2020 Flight Centre announced important internal changes to speed up its refund process and apologised for the delays experienced by customers.

In order to significantly reduce the time to process the final repayment of refunds to customers, once funds had been returned by travel suppliers, the company stood up additional people able to make these final repayment steps. Flight Centre now has 1,700 consultants who are actively involved in this customer process.

The new process has enabled around 2,000 final repayments to be made per day and as a next step, we hope to be able to refund bookings in part as money is returned by each individual supplier.
Flight Centre change & cancellation policy update

On 2 May 2020 Flight Centre announced an amendment to our Change and Cancellation Policy for customers.

To support Australians during this very difficult time, Flight Centre and our parent company FCTG has made the decision to completely waive our usual Cancellation Fees for bookings where the travel provider (usually an airline, cruise line or tour operator) has cancelled its service - and you are unable to travel as a result.

The waiver, which is in addition to the other waivers and amendments that we have announced previously, follows ongoing discussions with customers and regulators, including the ACCC, and will apply retrospectively to bookings cancelled as a result of COVID-19 on or after 13 March 2020 for which a Flight Centre Cancellation Fee was charged. Please note this waiver applies to our fees – we cannot waive fees or conditions that airlines and other third party suppliers impose.

We also announced our offer of an additional Flight Centre credit voucher of up to $200 per person to customers who choose to keep their money on file with us. For all information on these updates, please read our FAQs.
Virgin Australia Updates

On Tuesday 21st April, Virgin Australia (VA) entered into voluntary administration to recapitalise the business and help ensure it emerges in a stronger financial position.

We understand our customers who have credits or bookings with Virgin Australia may be concerned. On Friday 22 May 2020, Virgin Australia released a policy change offering only 'conditional credit' instead of a refund moving forward for bookings which relate to:

New tickets issued on/after 21 April 2020.
Tickets issued on/before 20 April 2020.
Customers who still have/had confirmed flights on/after 21 April 2020 and wish to cancel.

We will work closely with the administrators to support Virgin Australia through this process, and we will keep our customers informed of any developments and Virgin Australia policy updates as they come to us.
Flight Centre Travel Group company update

On Monday 6 April, 2020 we announced an important development that will help the Flight Centre Travel Group overcome the challenges currently being faced in relation to the coronavirus. We have secured $900 million in additional funding to help ensure that FCTG is strongly positioned for the future. Read more.