18 December 2019
There are safari animals, beautiful beaches, dramatic landscapes and more. Here's why we love South Africa. 
They've Got The 'Big Five'
The ultimate safari hit-list, the Big Five (that's lion, elephant, Cape buffalo, leopard and rhino for the uninitiated) can be seen here. You can safari in plenty of countries, but there's only one Kruger National Park. Boasting close to one million visitors per year, it's one of the largest game reserves in the world and is a Mecca for wildlife-lovers. You can either drive through the park on your own or take private tours, plus many lodges offer multi-stay experiences.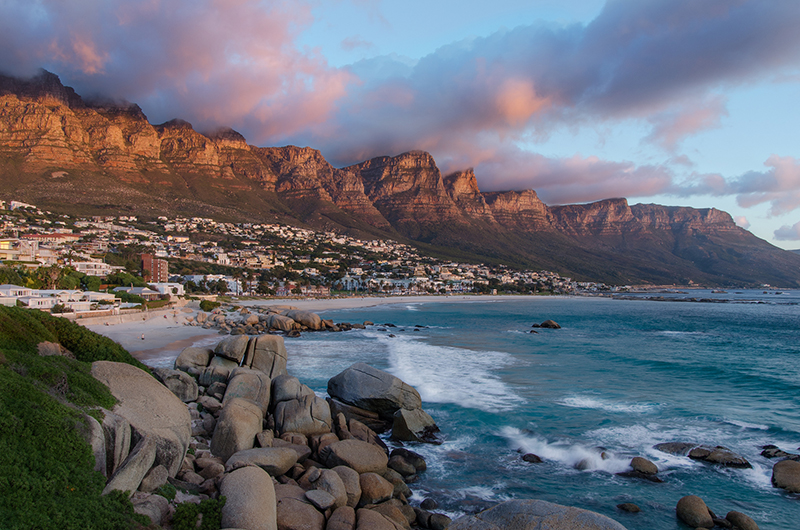 It Has The 'Best City In The World'
Cape Town – aka 'the Mother City' – is lauded the world over, but some of the biggest names in travel have gone one step further and have bestowed the South African metropolis with the mother of all titles: the best city in the world.
British newspaper, The Telegraph, chose Cape Town for the fourth year running over the likes of Vancouver and Venice. And in Conde Nast's Reader's Choice Awards, the city also took the top spot thanks to its natural beauty, great food and impressive cultural attractions.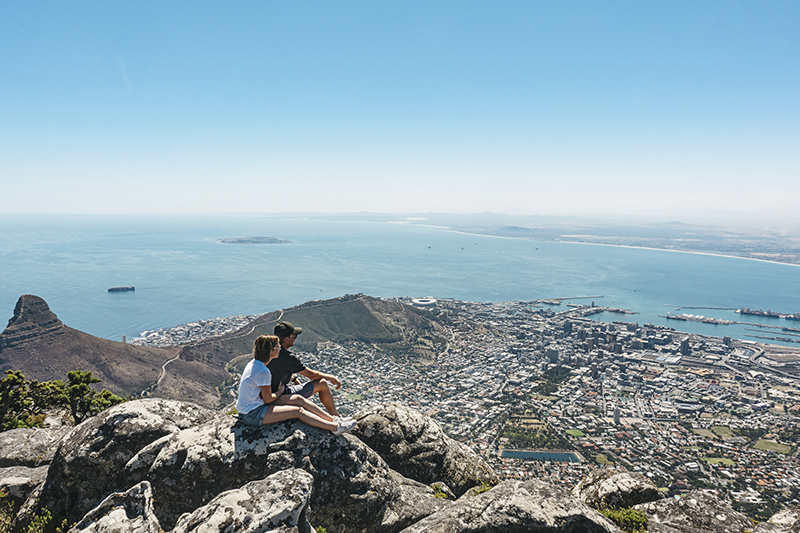 And Tabletop Mountain
Another reason to visit the Mother City is the natural wonder that overlooks it - Table Mountain. You've undoubtedly seen pictures, but looking up at - or sitting on top of - this geological marvel is infinitely more beautiful in real life.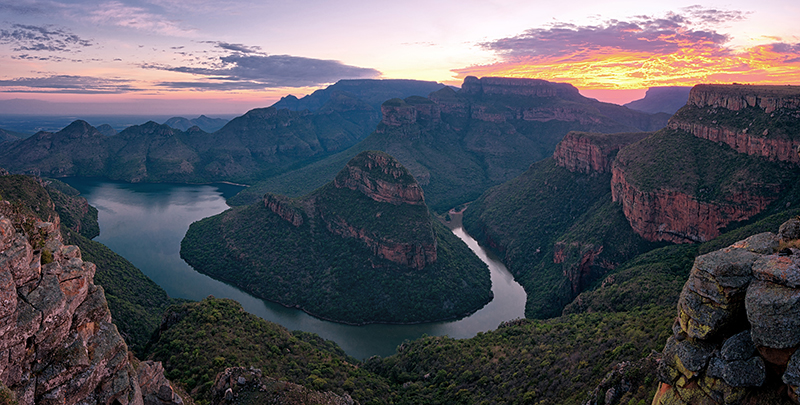 You Can Explore Blyde River Canyon
There's a few records for 'highest' and 'largest' attractions in South Africa and one of these is the Blyde (Dutch for 'happy') River Canyon. It's not only one of the largest canyons in the world, but also one of the greenest, playing home to hippos, monkeys, and crocodiles within its rock formations.
It's A Cultural Melting Pot
Often referred to as the 'Rainbow Nation', South Africa is known for its ethnic diversity. A melting pot of cultures the country has a whopping 11 official languages, from English and Afrikaans, to Tswana and Zulu. And the people are as diverse as the languages they speak.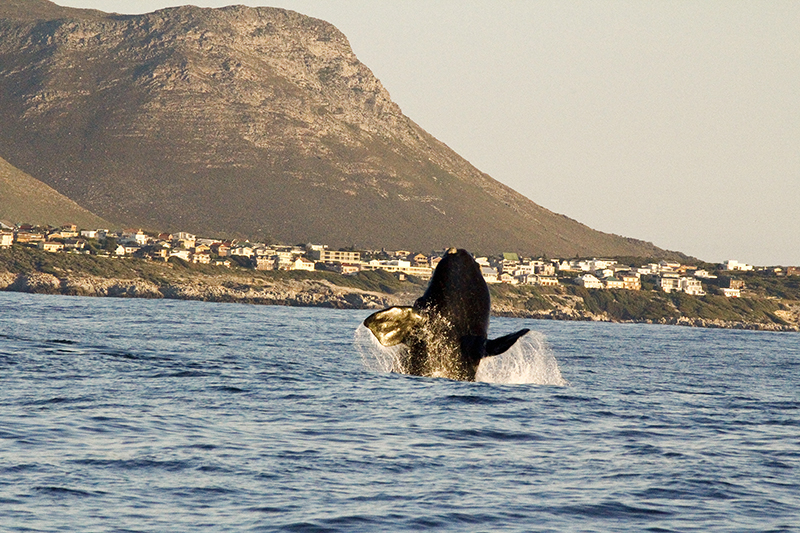 Whales Flock Here
If you're keen to go whale spotting then look no further - the county is regarded as the best place for land-based whale watching. There's even a yearly whale festival in the seaside town of Hermanus, which attracts thousands of visitors from across the globe.
You Can Get Face-To-Face With Great Whites
South Africa is regarded as having the largest population of the fearsome ocean dwellers. And handily Gansbaai, which is known as the great white shark capital of the country and, by proxy, the world, is only two and a half hours from Cape Town. There's various cage diving companies offering daredevils the chance to get up close to the giant predators.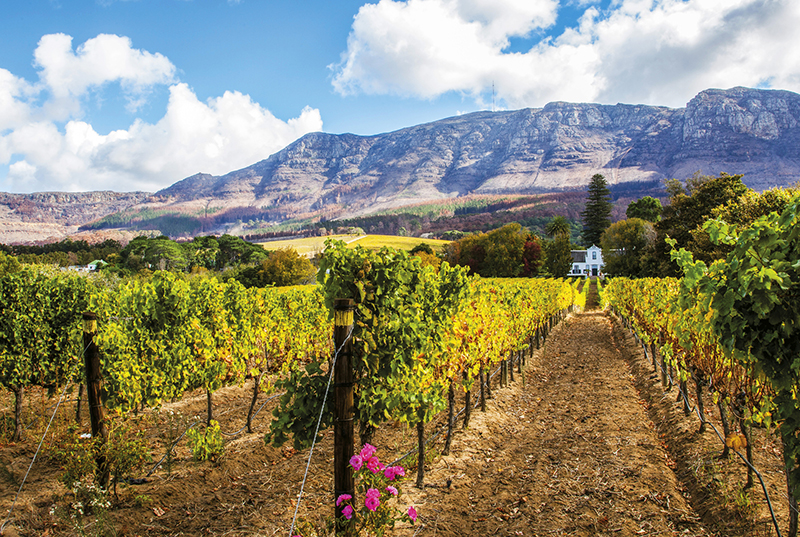 There's Amazing Wineries
Even though considered as a 'new world' wine country, the first grapes were pressed in South Africa back in 1659. Today it's the ninth largest wine producer on the planet - there's more than 200 cellars within a couple of hours drive of Cape Town alone.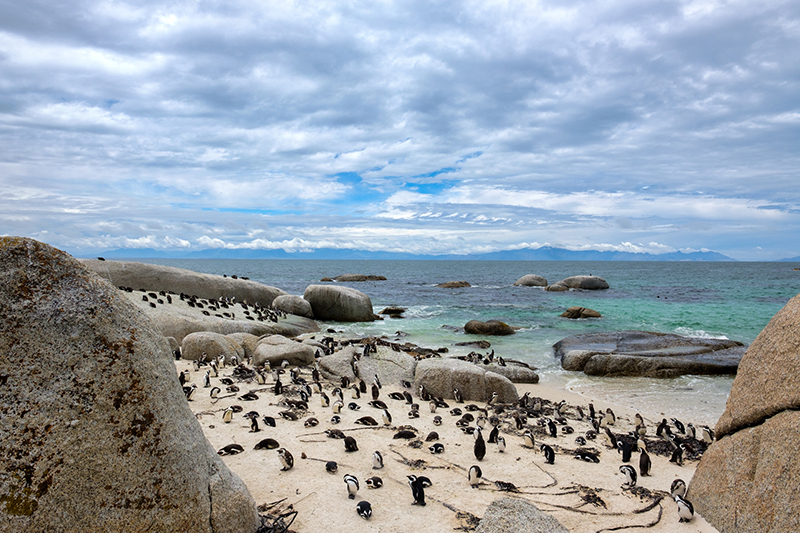 There's Penguins - And Lots Of Them!
Within the Table Mountain National Park the ancient granite boulders of the aptly named Boulders Beach house a colony of around 3,000 playful African penguins. Waddling in a suitably endearing fashion, they're the only kind of penguins found on the continent and they lure close to 60,000 visitors yearly to the area.
It Has Eight World Heritage Sites
Each of extraordinary beauty of extraordinary importance to humanity, these eight sites are reason enough to visit the country. The Cradle of Humankind - an area 50-kilometres northwest of Johannesburg - contains some of the earliest hominid fossils ever discovered.
At Simangaliso Wetland Park there's more species than the Kruger National Park, including sea turtles, elephants, humpback whales and the country's largest concentration of hippos. While Robben Island is the location of the political prison where Nelson Mandela and many other Freedom Fighters spent years incarcerated.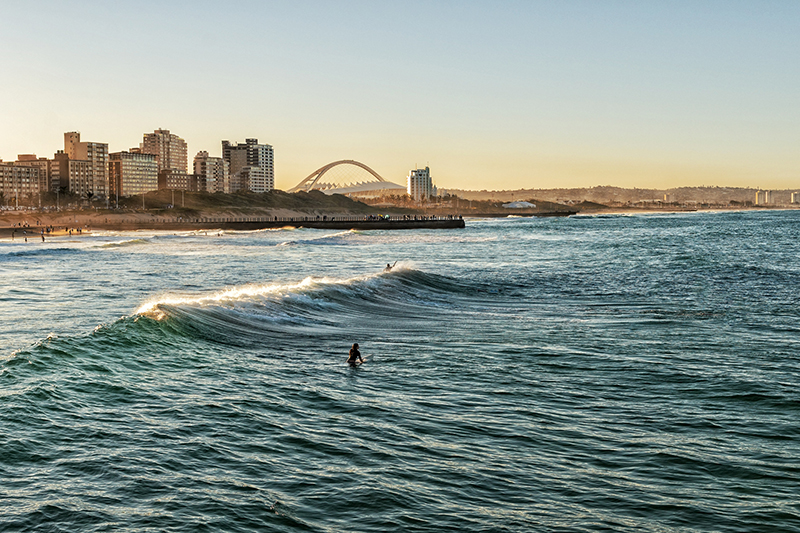 You Can Hang Ten
Littered with rad surf spots and packed with surfing shops, Durban is South Africa's Surfing Capital. The weather is warm, the waves are consistent and there's a huge variety of spots boasting great breaks.
There's Plenty Of Foodie Fare
Foodies can eat their way through the country's standout culinary creations, including South Africa's most famous snack: Biltong. Cured, salted and dried, this meaty staple is usually made from beef, but you can also try venison, ostrich, and springbok too. Another must-try is Boerewors (beef tenderloin sausage), which is paired with the universal African side dish, pap (corn meal polenta).
A favourite Durban dish is Bunny Chow, essentially a hollowed-out loaf of bread filled with curry. It's as tasty as it sounds. Most diners order the quarter loaf, but you can go for a half or full loaf if you're really hungry.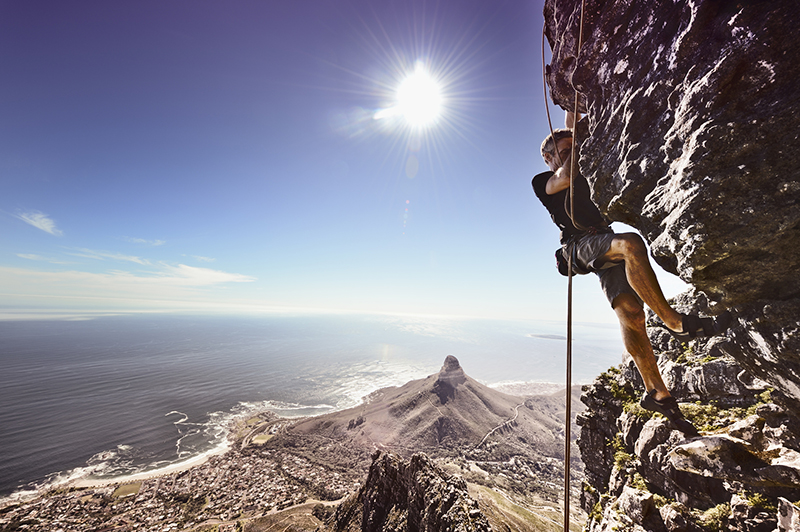 It's A World Adventure Capital
Adventure junkies are very well taken care of here with everything from bungee jumping and white water rafting, to hot air ballooning and abseiling, available across the country.
---
---
Other Travel Articles You Might Like...