30 October 2016
When the winter winds subside and the warm springtime breezes begin their slow, seasonal crawl up the jagged Honshu coastline, they signal the start of Japan's most cherished time of year. From the subtropical climes of Okinawa to Hokkadio's chilly northern plains, few parts of the country fail to celebrate cherry blossom season; a quintessentially Japanese event which lures curious visitors from far and wide eager to catch a glimpse of the real Japan. Check out our round-up of where to see cherry blossoms in Japan.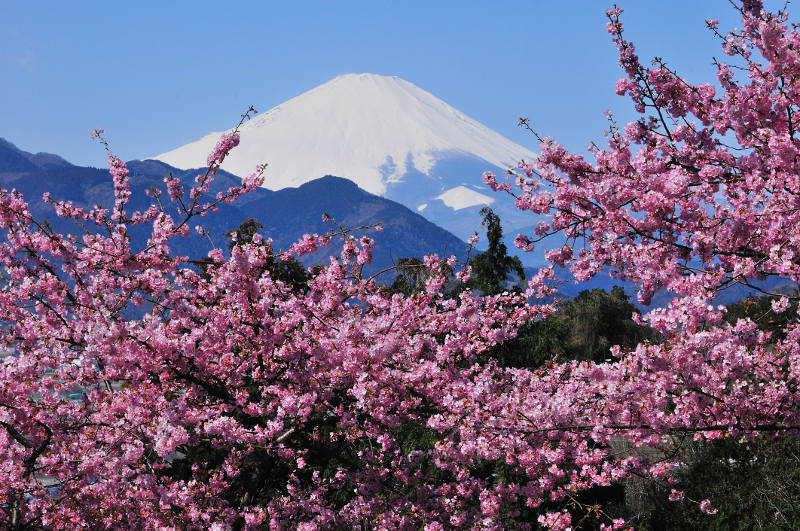 Osakan cherry charm
As the springtime warmth wakes Japan from a wintry slumber, television broadcasts eagerly track the 'cherry blossom front' as it makes its way from the balmy south to the main island of Honshu. The Kansai megalopolis is one of the best places to view the flourishing pink floral displays, with Kyoto, Kobe and Nara all turning on the style. However, perhaps the best place to view cherry blossoms in western Japan is in the nation's so-called second city Osaka. Not only does Osaka Castle Park offer a spectacular pastel backdrop, it also teems with revellers eager to sip sake underneath the cherry trees during Japan's famously raucous 'hanami' season.
Time for Tokyo
Once a sleepy fishing village named Edo, these days Tokyo is indisputably a city of global significance. An expansive urban agglomeration which more than 35 million people call home, visitors could be forgiven for comparing the colossal city centre to a cluttered concrete jungle. Turn any corner though and chances are you'll stumble upon one of Tokyo's many hidden green spaces, which heave with festive party-goers when the cherry blossoms are out. Ueno Park is undoubtedly one of the best places to enjoy cherry blossom season, as cheerful Tokyoites and visitors alike marvel at the eruption of colour whilst making the most of the street vendors selling tasty snacks throughout the packed parklands.
Set sight on Sapporo
Tokyo and Osaka may steal most of the limelight for international visitors but northerly Sapporo is an unforgettable city from which to view cherry blossoms. The last major city in Japan to enjoy this spectacular natural showcase before pink hues give way to green, springtime in Sapporo is characterised by cool breezes and snow-free city streets. Sprawling Maruyama Park on the western fringes of the city is the best place to view the cherry blossoms, with the park renowned not just for its dense virgin forests and Japanese oak trees, but also for the more than 1,700 wild Hokkaido cherry trees which transform the park into a riot of colour each Spring.
Other Travel Articles You Might Like...