25 February 2019
The hot cross buns have been out since Christmas, so if that hasn't been a clear sign to start planning your Easter break then we're here to help.
Easter runs from April 19-22 this year, and with ANZAC Day falling on April 25, many Australians will be making a week of it. So, don't forget to pack your favourite sugary, oatmeal cookies too, and be sure to check out a local dawn services on your holiday – I can smell the gunfire breaky already! 
Here are my top picks for those wanting to escape the capital cities this Easter/ANZAC Day public holiday break:  
Brisbane – Byron Bay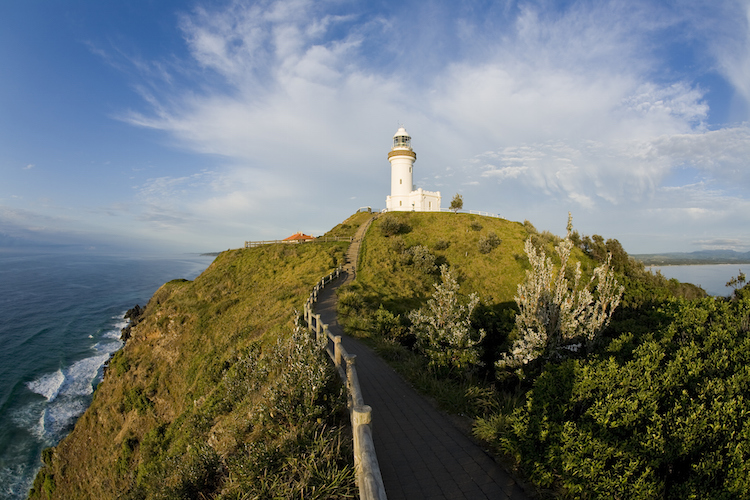 Have you seen Byron lately? Boy has it had an upgrade. What was once a small hippy town teeming with surfers, backpackers and nomads living the utopic, outdoor alternative lifestyle, Byron has really polished itself up in recent years. While there are certainly still remnants of the old Byron community, the food and retail scene here is high end, with upmarket restaurants, chic boutique breakfast haunts and fancy street food vendors galore. Accommodation is 5-star, whether you choose to be close to the pristine shoreline or at a tranquil farm stay beyond the hustle and bustle.
On a budget? Try and score a beach-front cabin at the old and faithful iconic First Sun Caravan Park. Splurging a little? The Atlantic Byron Bay is Hamptons chic at best. 
Sydney – Blue Mountains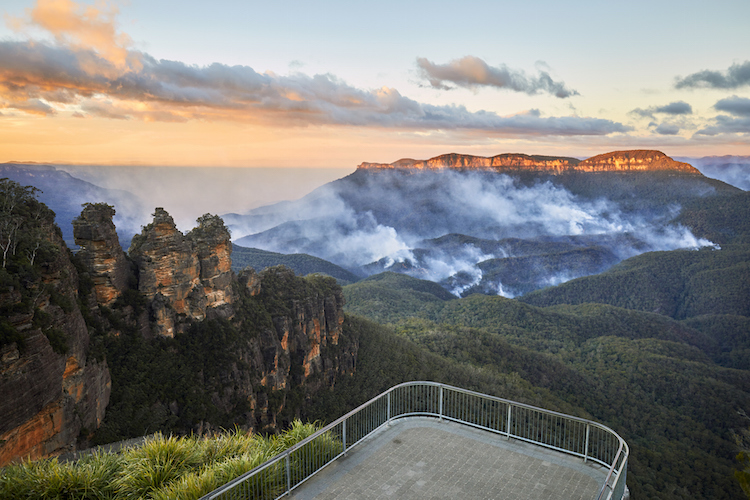 The best thing about living in chaotic Sydney, is being able to escape to the dreamy Blue Mountains on your days off. Just an hour and a half drive outside of the big smoke, Sydneysiders choose this escape for weekend mountain getaways to warm their feet by log fires and drink wine in cosy bed and breakfasts. 
Try the eco-friendly lux resort Emirates One&Only Wolgan Valley. This all-Australian "posh bush" experience shows off the exquisite natural beauty of the famous region. The Heritage Villas come complete your own outdoor deck and private pool. 
While you're there be sure to check out the Scenic Skyway where you can embark the largest aerial cable car in the Southern Hemisphere. Witness the Katoomba Falls, Three Sisters and Jamison Valley, as you glide between cliff tops and rainforest canopy. Suspended 270 metres above ancient ravines, the 360-degree view provides a thrill the whole family will enjoy, especially with the glass flooring. Yikes! 
Melbourne – Mornington Peninsula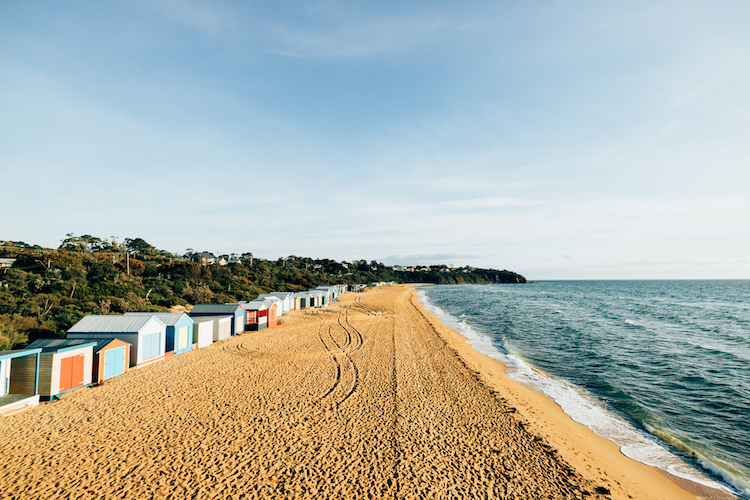 We all know Melbourne as the multi-layered artistic and sporting capital of Australia. This dynamic city is chock-full of street art, alley-way cuisine, cutting-edge design, and home to the country's biggest outdoor stadium. 
But many people fail to realise that just a 45-minute drive outside of our favourite colourful concrete jungle is a place of wide-open spaces, crisp clear air, quaint seaside villages, natural hot springs, and five-star wineries. Welcome to Mornington Peninsula. 
Want to cut straight to the best? Hightail it to the Red Hill wine region and Portsea beaches.  Poplerro is one of Red Hill's finest wineries and offers stylish villas nestled amongst the vines on a picturesque 25-acre working property. Day trippers can enjoy a picnic for two by the lake, prepared in a pre-ordered hamper and featuring premium produce, sourced from the Polperro kitchen garden and local suppliers.
Be sure to also visit Jackalope Hotel's luxury accommodation, where paying guests are greeted with caviar and martinis on arrival. And don't forget to stop at the famous Portsea rock pool for a refreshing dip. 
Adelaide – The Barossa Valley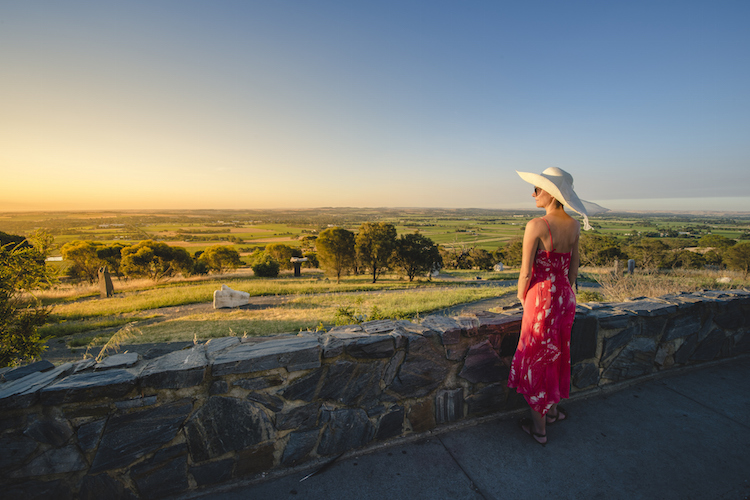 When we picture The Barossa, we envisage winding country roads, enchanting vineyards and villages, and European heritage at its finest. It's the kind of pace where you whisk your partner away for an indulgent retreat in some of the country's most spectacular countryside.
Known as Australia's wine capital, The Barossa is just an hour from Adelaide, and houses more than 80 cellar doors. Some of the most famous wineries here include; Henschke, Yalumba, Jacob's Creek, Peter Lehmann and Wolf Blass.
Just like Adelaide is one of the foodie capitals of Australia, so too is The Barossa. If it's modern Australian cuisine you seek, presented with mouth-watering local produce, the dining here will blow your mind. And your palate.   
Perth – Margaret River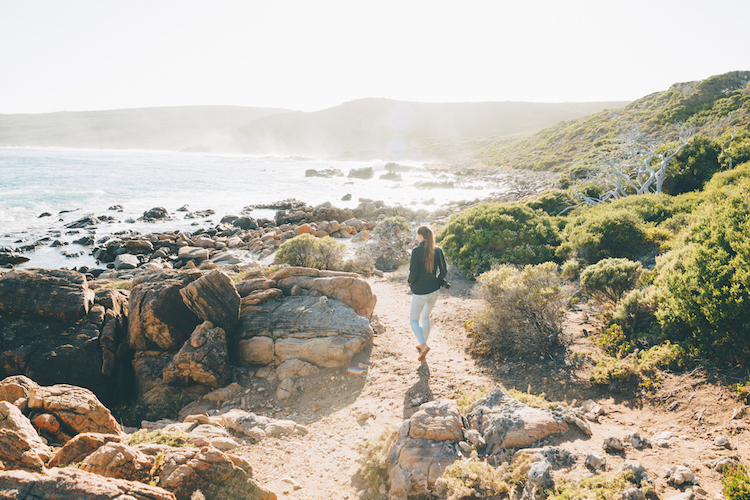 Some would argue that this magical region offers some of Australia's best beaches. So, if white soft sand and azure swimming pool water beckons, Margaret River has got all this and more. But it's not just the perfect waters, glorious rainforests and intriguing underground caves that brings tourist to the south-western part of Australia. This wonderful natural paradise is a foodie and wine connoisseur's playground.  
Whether you're eager to take in the region's best food and winery experiences or would prefer to spend a day immersed in the great outdoors, Margaret River has it all for romantic stays or family getaways. 
Surfpoint Resort is a sweet little spot at Gnarabup Beach, offering self-catering guest house-style accommodation, and is a top place to unwind after your daily driving adventures. 
Darwin – Litchfield National Park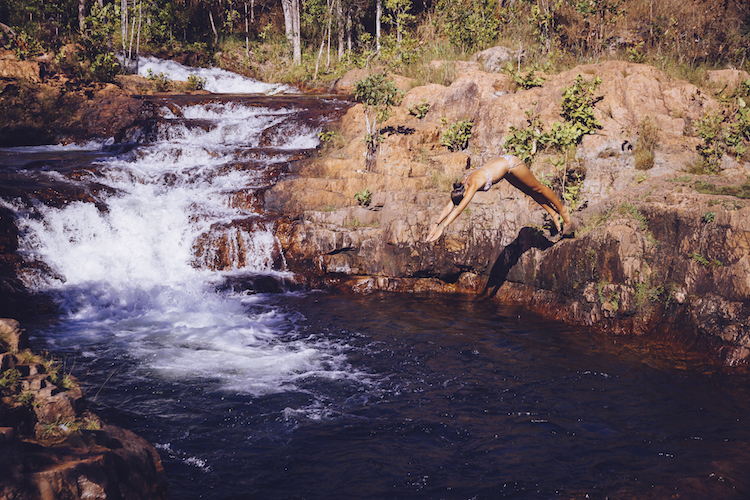 Dust off the Akubra, shake out your boots and get amongst nature at this remarkable true piece of the Top End, just south of Darwin. Think stunning waterfalls that cascade into crystal clear pools, monsoon forest, waterfall walkways, historic ruins from pioneering days, and the amazing gigantic termite mounds that surround the landscape.
Get a bird's-eye view of Wangi Falls, the Tolmer waterfalls and Tjaeteba with Litchfield Helicopter Flights. Learn about the local Aboriginal people's connection to the site and its pioneering history with Northern Territory Indigenous Tours. There's even a Batchelor Butterfly Farm! 

Hobart – Bruny Island
Bruny Island is Tasmania's premier island destination, accessed by a 15-minute car ferry from the town of Kettering, just 40 minutes south of Hobart.
Home of the wild and beautiful South Bruny National Park, this island boasts the ultimate in Tasmania's wilderness experience. There's bushwalks, an eco-cruise exploring the stunning coastline, fur seals, fairy penguins, white wallabies and spectacular birdwatching. 
When you're finished exploring the outdoors, the island offers tantalising locally-produced food and superior wine. The island even has its own vineyard, and first-class restaurants and cafés throughout the island's townships. 
Campers are welcome or stay in one of the many self-contained cottages. The Tree House is my pick. This self-contained two-storey timber home sits at Alonnah – a village on the west coast – and is surrounded by native bush, overlooking the sea. Just bliss.
Other Travel Articles You Might Like...