11 June 2019
Planning a team planning day or work retreat is both exciting and stressful.
Firstly, hooray for shaking things up and getting out of the office's four walls to inject some fresh perspective on your business goals.
But, between the staff and the powers that be, finding a work retreat venue that ticks all the boxes can be a lesson in both patience and stress-management. Though the main goal is setting your business further along the path to success, that doesn't mean your team shouldn't enjoy the process. After all, a happy team equals a productive team.
Thankfully, Spicers Retreats is in the business of making retreats – of all kinds – a success. With six properties (two in NSW and four in Queensland) specialising in retreats and conferences, they're in the business of getting your business out of the every day.   
From location and setting to the personal touches and food (VERY important), Spicers' retreat properties have what it takes to make your retreat a success.    
1. Location and accessibility 
You want to be out of the office but not so far that you're travelling for days and so isolated that you couldn't zip back without huge effort. All the retreat specialist Spicers locations are ideally located from capital cities Sydney and Brisbane, no more than two hours from the CBD.  
2. A natural setting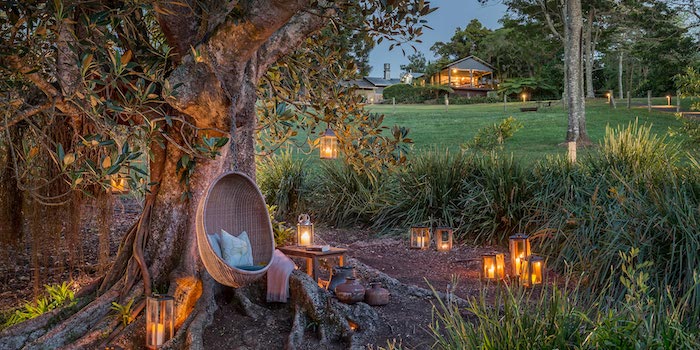 With a strong focus on showcasing the beauty of Australia's stunning natural landscapes, all Spicers properties feature wide open spaces, natural light and plenty of fresh air. Which are all essential ingredients for the success of productive and/or relaxing retreats.
3. A touch of relaxed luxury 
Feeling comfortable and at home is key for work retreats. Whether it's about planning your businesses goals and development or team bonding, the surroundings are important in setting the scene. Which is why the Spicers team works so hard to make sure all their properties have a home away from home feel, with a touch of relaxed luxury for. Even if you are 'working 
4. Unique touches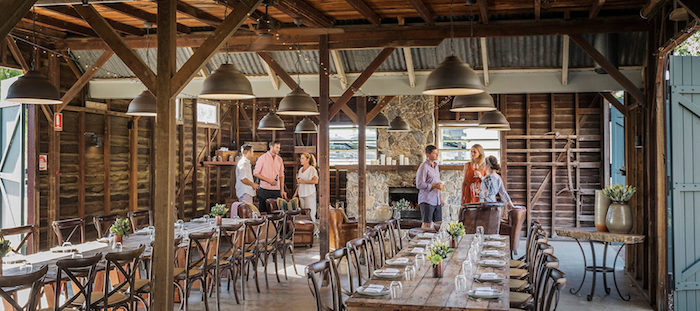 With a hands-on team dedicated to ensuring conferences and team retreats come off without a hitch, the Spicers crew tailors every group stay to your company needs so no two events ever look or feel the same. Not only will they collaborate with you every step of the way in the planning phase but they'll also be there throughout to make sure everything's going smoothly, too. 
5. Exclusive and intimate retreats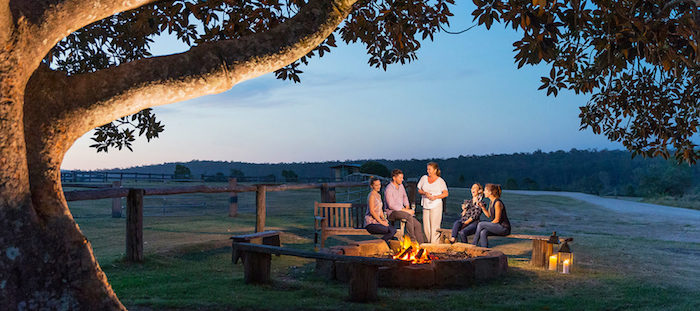 Getting away from the hum-drum is part and parcel of a retreat. Thanks to Spicers' locations and the layout of the properties you'll feel disconnected in all the right ways. And rather than large soulless conference rooms, you'll find yourself in intimate and well-appointed rooms with plenty of character, surrounded by the beautiful outdoors. 
6. Delicious food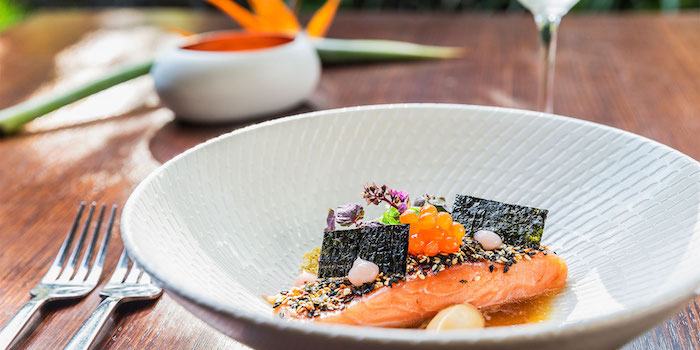 Food is important on a work-focused retreat. Nourishment and inspiration go hand-in-hand and Spicers famed dining is perfect for both. With award-winning and chef-hatted restaurants like The Tamarind, Long Apron (Maleny and Montvillle respectively) and Homage at Spicers Hidden Vale, the food is worth it alone. Hyper-local and inspired by the stunning regional produce available in each location, the restaurants and their teams are experts at catering to groups of any size, with the moreish, totally scrumptious food they are known for. 
---
Is your team in need of getaway? Enter our amazing EOFY giveaway to win a whole team retreat at one of Spicers award-winning retreats.
---
Other Travel Articles You Might Like...