8 June 2015
Words by Max Wallis
If you're off on a long flight, a few carefully-chosen accessories and choice toiletries can help you relax more quickly, sleep better on board and feel and look fresher when you disembark.
We tested products on long haul trips to bring you every-day and luxury items that will make all the difference next time you travel.  
1. Malin + Goetz Essential Kit: £20 (A$38), uk.spacenk.com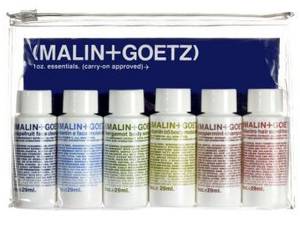 Full size, Malin + Goetz's luxe products are a treat. This set lets you try the brand's best sellers in cabin-friendly form, including its super-hydrating Vitamin E face moisturiser and a body moisturiser that will ensure you don't come off the flight with parched skin. The other bits – shampoo, conditioner and cleanser – will stand you in good stead during any stop-overs or delays.
2. Trtl NapScarf: £19.95, amazon.co.uk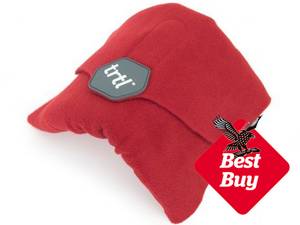 Available in four different colours, the NapScarf has an in-built brace that keeps your neck upright while you sleep, preventing that nasty crooked feeling. It certainly worked better for us than one of those U-shaped pillows that are for sale in the airports.
3. OraBrush Tongue Cleaner: £5.10, boots.com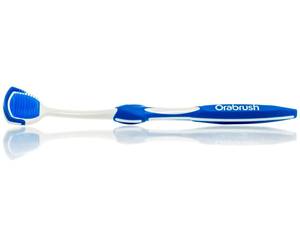 All those coffees on the flight can build up that nasty layer on your tongue responsible for 90 per cent of bad breath. This tongue cleaner is ultra-soft, removing stinky bacteria quickly and easily. Just make sure you do it in the toilet, not in your seat!
4. Refresh Re-energising Aroma Inhaler: £2.50, absolute-aromas.com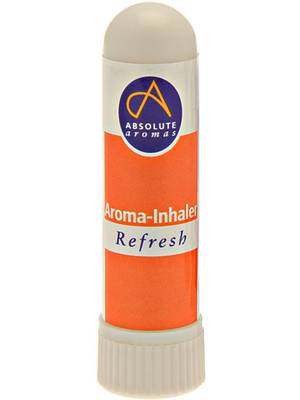 The blend of citrus oils in this aroma inhaler are 100 per cent natural and great for those moments when you're flagging. Re-energise on the flight, or when you land, without relying on caffeinated pick-me-ups.
5. Mio Clean Slate Workout Wipes: £27 for 25, mioskincare.co.uk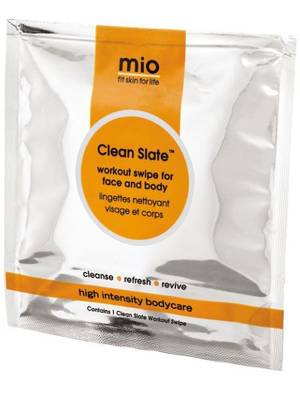 The next best thing to an on-board shower, this pack of 25 wipes are jumbo-sized so you only have to take one for each leg of the journey. Strong enough for under the arms but gentle enough for the face, they have a delicate smell of mint and cucumber.
6. ITEM m6 Socks: £16.50, item-m6.co.uk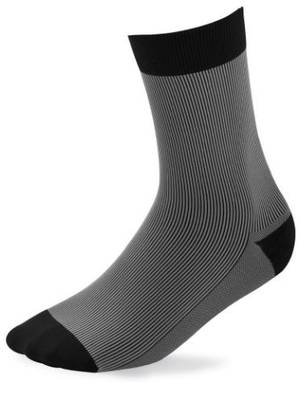 These clever socks from the German brand have a gentle compression effect to help increase blood circulation. (but are not as restrictive as medical-grade compression socks). The second-skin style means you won't end up with pressure points from the cuff after the flight and the material has bacteria-fending properties to keep feet fresh.   .
7. Ostrich Pillow Light: £32.99, firebox.com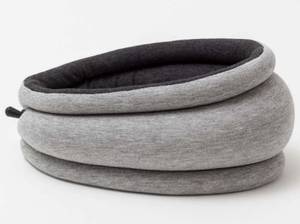 Are you fed up with not getting any sleep on those long flights? This multi-purpose pillow can cover the eyes as well as the head, letting you sleep just about anywhere. Cara Delevigne was seen using the Ostrich's bigger brother. This one's a less bulky alternative.
8. Bamford Cashmere Eye Mask: £48, liberty.co.uk
Get a taste of the more expensive seats for a fraction of the price with this luxe mask in the clothing and beauty line by the owners of Daylesford Organic. Made from 100 per cent cashmere, you'll barely notice you have it on.
9. Tangle Teaser Compact Styler: £12.50, marksandspecer.com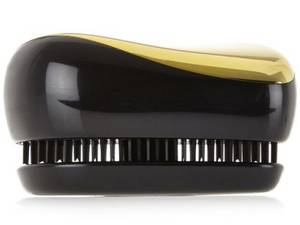 At the end of a long flight, the chances are that your hair won't look its best. This award-winning brush will get out all the tangles and the easy-on, easy-off cover will keep bristles protected in your hand luggage. It's designed to fit in the palm of your hand so you can sort out your do at your seat before facing the masses in the customs queue.
10. Turbo Balm: £12, thisworks.com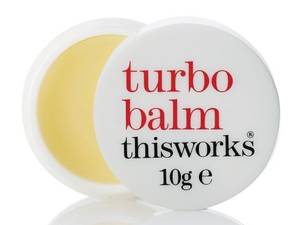 This made all the difference on a flight from London to LA – the 100 per cent natural combo of Tahitian Monoi oil and cocoa butter hydrates the skin and rose oil strengthens. Better yet, it's not just for the lips and can be used on nails, dry heels and hands.
Verdict:
For us, Trtl's innovative structured scarf is a winner – you can sleep anywhere comfortably in it with no neck pain – while, if sleep's your main priority, Bamford's cashmere mask is the treat to splash out on.
This article was written by Max Wallis from The Independent and was legally licensed through the NewsCred publisher network.
Other Travel Articles You Might Like...