13 November 2015
Words by Carlie Tucker
Any time you travel, you know you're going to rack up a few expenses. Luckily when you travel for work, most of your expenses will be reimbursed if not covered by a per diem. That doesn't mean you shouldn't do your best to cut down on unnecessary expenses, though. Here are a few top tips to help you save a few bucks while you're on the road for work.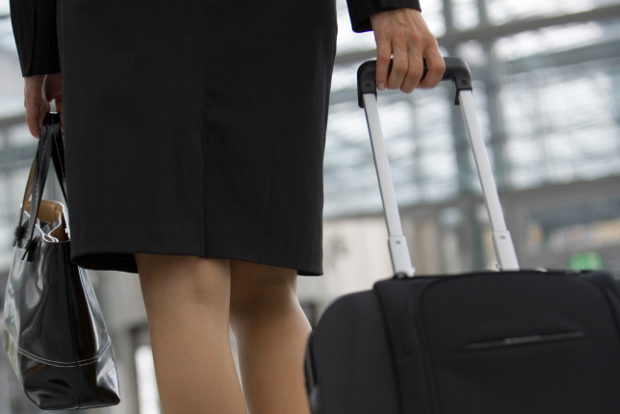 1. Pack Light
Packing light is universally a great tip when you're on the road for work. Stick to a carry-on and you'll not only get to skip the bag check line and baggage carousel, you'll get to opt for the cheapest plane tickets. You're also completely eliminating the chance of being stung additional fees at the airport for overweight baggage. 
2. Travel in twos
This one may not always be an option, but it's a good way to cut expenses in half. You can split transportation costs as well as meals. It's also a great way to stave off loneliness as you'll have a buddy to talk to while you're away from home.
3. Walk when possible or use public transport
Possibly the biggest cost of work travel is getting around. Taxis can really start to add up if you're not watching out. Cut the costs of transport by walking whenever possible or familiarise yourself with the local public transport system. Infinitely cheaper, you'll find that your per diem will stretch a bit further when you're not splashing out on taxis.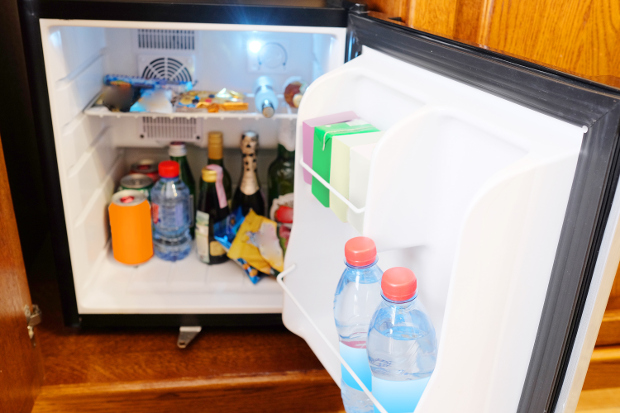 4. Avoid the mini bar and room service
We all know how ridiculous the cost of the mini bar is, but somehow we're always tempted by it. When you find yourself reaching for that $10 bag of nuts, remember that those very same nuts are more than half the price if you go for a short walk to the convenience store around the corner. The same can be said for room service. Skip the $15 burger and get to a local restaurant. Chances are it will be cheaper and taste better.
5. Go to the grocery store
With the mini bar and room service off limits, you'll need to get food somewhere. For those that prefer not to eat out every night, you can save a few bucks by picking up a premade meal at the grocery store. Most hotel rooms will have a microwave, or you can pick up a hearty salad to stick to that health regime.
6. Make the most of Frequent Flyers
For those that like to focus on the big picture, make sure you get everything you can out of your rewards programs when you're travelling for work. Book a hotel that's compatible with your Frequent Flyer program. The same goes for rental cars. Those extra points can come into play down the road in the form of free flights or discounted hotel rooms!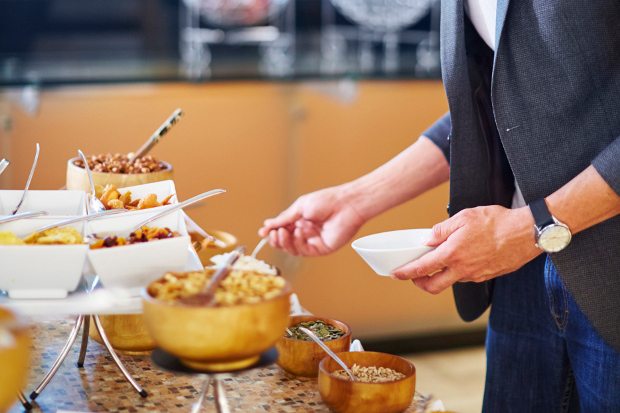 7. Take advantage of hotel breakfasts
While you should avoid room service, it's worth it to take full advantage of complimentary hotel breakfasts. Many hotels offer them and will provide a decent spread of your favourite early morning eats. You can also pick up some fresh fruit for a little mid-morning snack.
8. Consider a 'Poshtel' stay
If you're heading to a big city known for steep hotel prices, it may be worth looking into a poshtel. These boutique hotel/hostel hybrids often offer well-appointed private rooms for less. They also feature funky communal spaces that can be great for working and networking while you're on the road.
9. Ask about tax refunds
When you're travelling overseas, you may be able to save a few bucks by researching tax refunds. As you're only in the country temporarily, you can often get a little refund on tax paid for retail items. You just need to ask the clerk when purchasing and fill out the appropriate forms before you leave the airport.   
10. Book with FCBT
One of the best ways to save when it comes to business travel is by booking with a travel service such as FCBT.  Your dedicated Travel Manager will save you heaps of time by booking everything you need for your trip (flights, hotels, car rentals) within your designated budget with one single email or phone call. And with access to a huge range of corporate and leisure fares, you can be sure you'll get a great deal.
For more information on how FCBT can help you with your business travel, call our Travel Managers on 1300 797 826
Images courtesy of Getty
Other Travel Articles You Might Like...
Request an appointment with a Business Travel expert