27 July 2015
Words by Hugh Morris
Flying around the world for free might be the ultimate aim, but there are plenty of other tricks, tips and hacks to help you save pennies on planes, while receiving top treatment.
But first - how to fly around the world for free.
1. Fly Frequently
It's all in accruing frequent flyer points. Different carriers operate their benefit schemes in different ways, but broadly speaking, flying a long way helps build up miles, which can then translate into free flights.
There are numerous ways to maximise your frequent-flyer banks - from booking cheap, but long-haul flights, to checking whether your points scattered across a number of airlines can be moved within aviation conglomerates (such as Qantas to British Airways) to be accumulated and used on one airline.
Besides flying, points can be obtained by various other means. Some airline credit cards reward users with points for every dollar spent (however, some do have an annual fee).
Under some schemes, such as Virgin Velocity, air miles can be accrued by purchasing car fuel or dining out .
2. Get Bumped
It might not sound like winning, but being the victim of an overbooked plane can have its benefits: you might find yourself upgraded to a premium cabin or held back to the next flight - with cash compensation to soften the blow.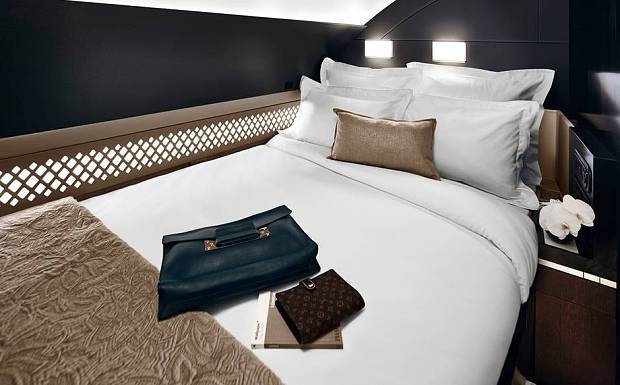 And there are ways to increase the chances of it happening. Choose a busy flight, like one to a beach resort during the summer holidays, and be loyal - upgrades are usually offered to those signed up to the airline's frequent flyer programme.
3. Ask For An Upgrade
There's no harm in asking for one at the check-in desk - you might just get it. As in life, be polite; borderline charming.
It also helps if you've got a good reason, such as being exceptionally tall, pregnant, or even celebrating a honeymoon, birthday, or anniversary.
A Lufthansa spokesman told Telegraph Travel "it never hurts to ask", and offering a reason such as these "would certainly improve your chances".
Other ways to get an upgrade include having a faulty entertainment system or a chair that won't recline. You may simply be moved to another economy class seat, but if none are free...
Equally, if you've got a legitimate grievance against another passenger – harassment, for example – you could ask to be relocated.
4. Binge In The Lounge
One of the plus points of being a member of an airline loyalty club is access to its airport lounge, where (in most cases) free breakfast/lunch/dinner/booze awaits.
Or follow the example of one traveller whose antics were reported in the Chinese press two years ago - the unnamed man purchased a refundable first-class ticket with China Eastern Airlines that came with access to the airline's VIP lounge.
Each day, he'd arrive at the airport, eat lunch, reschedule his flight for the next day, and repeat. The airline eventually caught up with him when they discovered his booking had been changed 300 times in a year.
Where there's a will, there's a way.
5. Find The Loophole
This takes more commitment and know-how.
Apparently, hobbyists who commit their lives to exploiting airline bureaucracy in return for free or cheap air travel have gone so far as setting up code on the internet to automatically find ticket pricing errors on airline websites.
Another gentleman, who was sued by United Airlines, found what he described as an "inefficiency" in airline pricing, when he realised you could book flights to lesser-known airports that connected via a major hub on the cheap, then just not take the final leg of the route and settle down in the bigger city for a cut-price break.
6. Book Clever
There's an app called Hopper that promises to advise travellers on the cheapest days of the year to fly, reckoning it can save flyers 40 per cent, on average.
On a simpler note, it becomes almost immediately apparent when booking flights, that if you shift your travel time a day or two either side, or to a slightly antisocial hour, you can save hundreds of dollars.
EasyJet offers what's called a Flexi Fare that allows you unlimited free date changes to your flight within a four-week period. Book an off-peak flight, then shift it to a peak time, like a bank holiday or half term, and spend the savings on champagne and oysters.
7. Smash The Baggage Fees
Avoid paying hefty bag fees by meticulously ensuring all your luggage fits in your carry-on bag or on your person. A multi-pocketed trench coat with more hidden compartments than you can shake a stick at might be just the answer.
8. Bring Your Own Plastic Bags
Most airports give them away for free, but there are still some that will charge you for resealable plastic bags to put your hand luggage liquids in.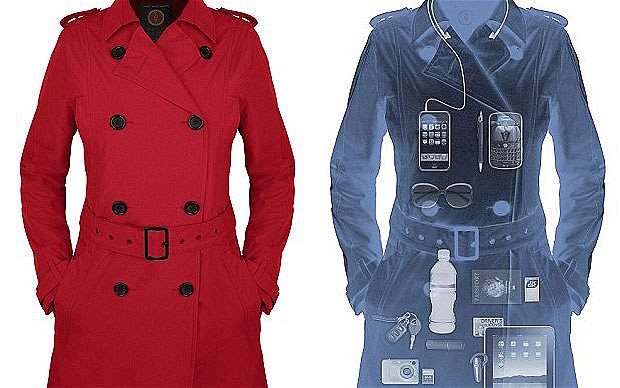 To be safe, not sorry, bring your own from home (no bigger than one litre capacity). Then fill with hotel toiletries you may have acquired over the years - mini bottles perfect for travelling.
Likewise, bring your own snacks, rather than spending money on them in the airport, or worse, on the plane. If it's water you're after, bring an empty bottle then find a place to fill it up once you're past security.
9. Beat The Liquids Rule
Invest in some reuseable 100-millilitre plastic bottles, into which you can decant sun block and shampoo, so you aren't stung for overpriced travel-size bottles. And don't forget to plunder the free toiletries at your hotel - they're perfect for the frequent flyer.
10. Pick The Check-In Queue On The Left
If all the queues for check-in and security look fairly equal, then go for the one on the left. Studies show that people tend to veer towards their dominant side: right-handers go right, left-handers go left. As a result, the queues on the left are often shorter.
 
This article was written by Hugh Morris from The Daily Telegraph and was legally licensed through the NewsCred publisher network.
Other Travel Articles You Might Like...