30 August 2015
By Hugh Morris
From using your shower as a steamer to charging your phone with the TV, these hacks and tips will improve your stay at any hotel
1. Get connected
Forgotten the plug adapter for your iPhone charger? You could ask to borrow one from reception.
Or be really self-sufficient and use a USB port in the back of the TV to charge your device.
2. Do a Ross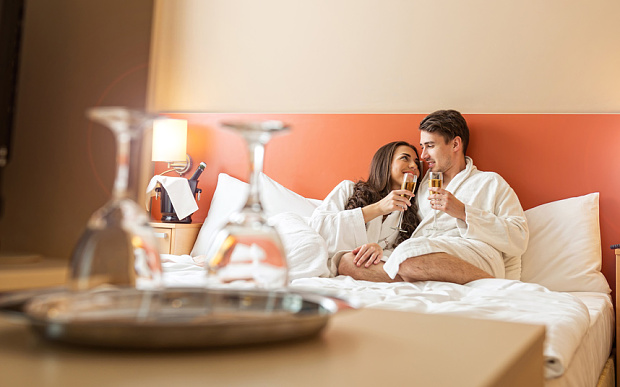 Everyone knows what you are and aren't allowed to take from hotel rooms – sure, binge on shampoo and tea bags, but leave the grand piano behind…
3. Dine in ... out
Frowned upon in some/most hotels, but it's an excellent way to make the most of a breakfast buffet and save money on dining out – take an extra roll, butter, jam, wrap it up in a shower cap (in place of cling film) and hey, presto, lunch.
4. Do not disturb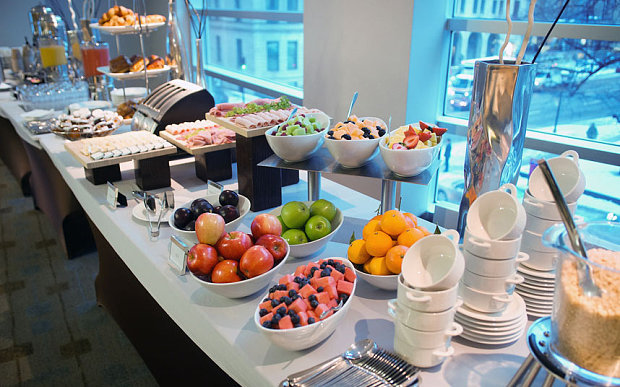 Staying in an inner city hotel and wary about someone breaking into your room? Hang your Do Not Disturb sign on the door and give the impression that you're still inside having a snooze.
5. Complain if you're not happy - and ask to see other rooms
The British may not be the best at speaking up when it comes to complaining (Mrs Richards from Fawlty Towers aside - see below), but asking to see other rooms in the hotel gives you the perfect opportunity to bring up the deficiencies in the one you were booked into, especially in older hotels where rooms may come in a wide range of shapes and sizes.
6. Steam your creases away
No iron? A handy by-product of having a long, hot shower is the resulting misty bathroom can be used as a steamer.
Hang up a shirt or dress and watch the creases disappear. If you do have an iron, why not use it to make toasted cheese sandwiches.
7. Condition everything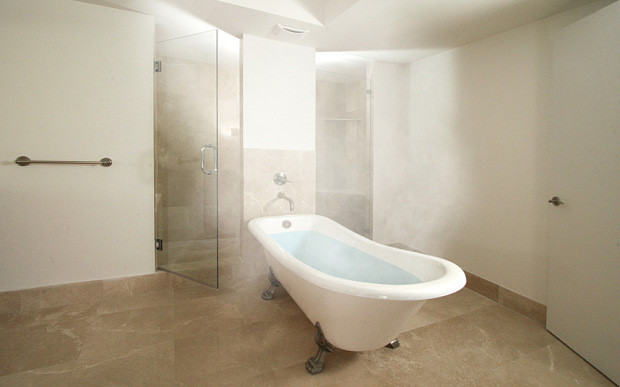 Forgotten your shaving foam? Never fear, use conditioner instead. The hair product also doubles up as eye make-up remover.
8. Just ask
If the room doesn't come with conditioner, just ask at the front desk.
Hair products, deodorant and phone chargers are apparently the items most often left behind by guests, so the hotel might have a box of each – just ask nicely.
9. Shut the curtains
Use a clothes hanger with clips to pin disobedient curtains together.
10. Chill out
This requires being a little disingenuous – or a diabetic – but ask for a mini fridge in your room for your medicine, that you may or may not have.
Then use it to keep cool all the food and drink you've bought (for much less money) at a local supermarket.
11. Build a fort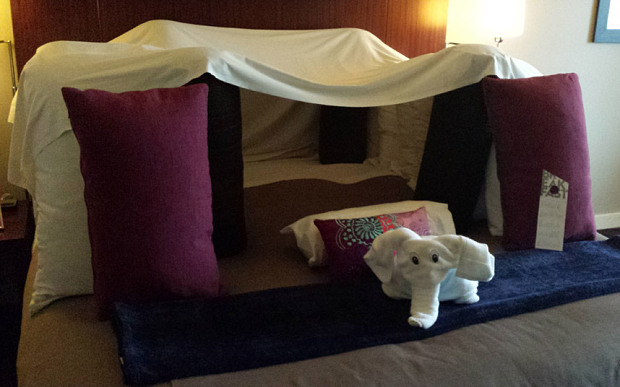 Build a fort. Just do it. Or maybe the hotel will do it for you.
12. Amplify
Put your phone in a mug or glass in your room to dramatically improve the sound quality of your tunes.
13. See clearly
Isn't it incredibly annoying when you want to shave/admire your pretty face after a hot shower but have to wait a good ten minutes for the mirror to de-mist? Yes. Yes, it is.
Well, free yourself from the shackles of mirror fog.
Before you shower (maybe the night before) liberally rub a portion of the mirror with a bar of soap. Then take a dry washcloth and buff the soap off. This will keep the mist from condensing on the mirror. And one soaping will last a few days.
This article was written by Hugh Morris from The Daily Telegraph and was legally licensed through the NewsCred publisher network.
Other Travel Articles You Might Like...