18 May 2016
Words by Carlie Tucker
Taking care of business while you're travelling for work can be a challenge. Sure handling all the demands that come with corporate travel make it difficult, but being away from your desk and all the resources of the office add an extra degree of difficulty. If only there was a way to take the office with you ... enter technology. These four programs are making it easier to work on the go by keeping everything you need to complete your daily tasks in easy-to-use applications.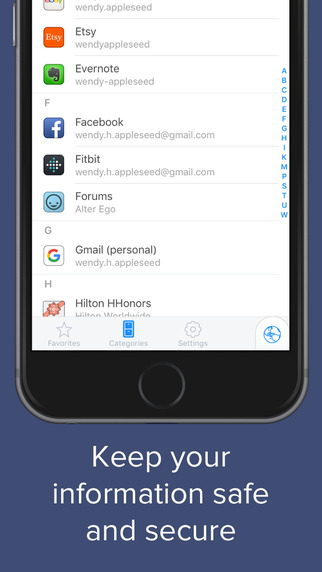 1Password
Free
How many times have you relied a little too much on autofill on the ol' work computer when it comes to passwords? Suddenly you need to login on the road but you can't remember your login details. It's a common problem that's easily avoided with 1Password. This free app allows you to securely store all of your passwords in one place so you can easily access them whenever you find yourself away from you desk wondering what your password is.
You can store usernames, passwords, credit card information, addresses and other important notes. You can also set favourites for easy access and sync your vault across all your devices and computers, allowing you to keep your passwords on your desktop, phone and tablet.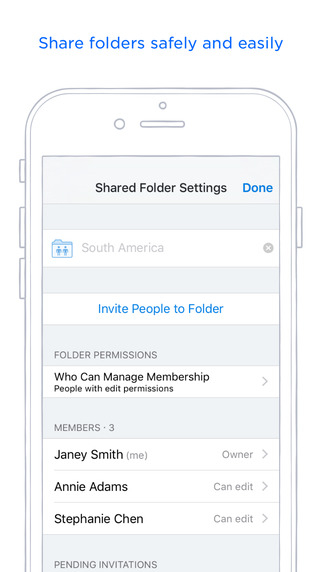 Dropbox
Free
Sharing files on the go can be tricky, especially if you have more than a couple or something especially large. Dropbox is an effective solution. Available in mobile and desktop versions, this handy app allows you to share and search files of all sizes at the touch of a button.
The mobile app is described as the quickest way to use the program, running directly from your menu bar with a desktop mode, optional dock icon and hotkey activation. Membership to Dropbox is required, which can be completed through the Dropbox website. Still, the program is completely free to download and use. If you do want more storage space, paid accounts are also available. It's an ideal solution for sharing photos, videos, multiple documents or especially large files that are not email compatible.  
---
Looking for more helpful travel apps?
5 Top Professional Networking Apps
8 Transport Apps To Help You Navigate Australia 
---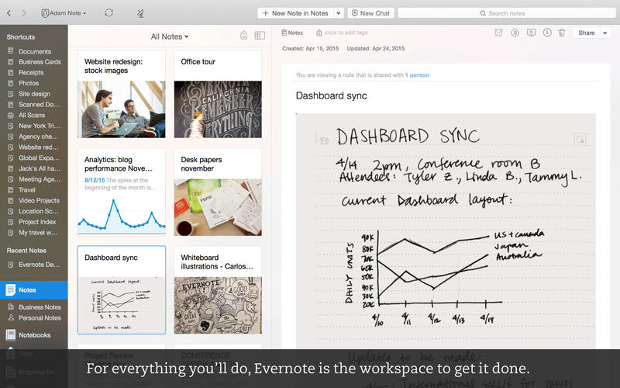 Evernote
Free
When it comes to mobile workspaces, there are few apps more highly regarded and used than Evernote. This versatile program allows you to sync between all your devices, which means you can work anywhere on your phone, laptop or tablet. It enables you to:
Write and organise – attach files, make check lists, create notebooks and tags and search text in notes and photos
Share, discuss and collaborate – chat function to discuss notes, share notebooks and create and share agendas
Store contacts and information – turn business cards into contacts, organise receipts, bills and invoices and save travel information in one space for easy access
This handy app allows you to basically keep your entire workspace in one place to access whenever or where ever you are. It's completely free to use the basic account. Upgrade to the premium version for a monthly fee and you'll have access to even more functionality. This includes more offline access, more storage space, better search options and a presentation mode to turn notes into presentations with no slides required.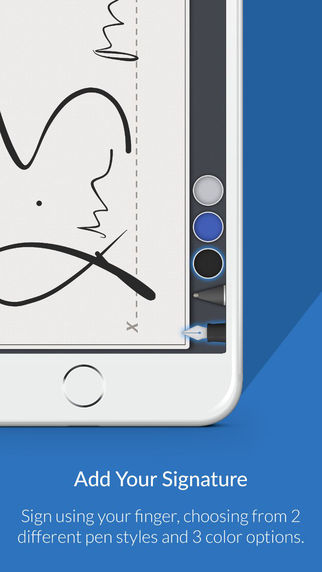 CudaSign
Free
Have you ever been on the road and realised you forgot to sign off on that last expense report? Rather than holding things up or going through the scanning, signing, emailing rigmarole, this app allows you to easily add your signature to any document. All you have to do is upload any PDF, Word or rich text document from your iPhone or iPad's email, Dropbox or camera to sign it with your finger!
This handy little app also happens to have a few key features that make working on the go just a little bit easier. This includes turning pictures into PDFs, archive documents into folders for organisation and safe keeping, collect signatures from multiple people in the same room or across the globe, print documents with AirPrint-enabled printers and much more. While the app is completely free to download and use, a monthly subscription will open up even more services for you. 
Images courtesy of iTunes
Other Travel Articles You Might Like...