3 May 2016
Words by Carlie Tucker
Business travel has been on the rise in recent years as companies respond to the demands of an increasingly globalised marketplace. While this has certainly opened doors for businesses of all sizes, it can pose a unique set of hurdles for small to medium sized enterprises (SMEs).  The pressure to compete on a larger scale while working with limited resources and/or lower travel budgets presents a whole new challenge.
Sure low cost carriers and budget hotels have eased some of the burden, but implementing cost effective travel strategies is more important than ever. Teaming up with FCBT can help you maximise your savings. In fact, FCBT wants to boost your travel budget by 10% through the month of May, but more on that later. Here's are a few other ways to get more for less when it comes to business travel: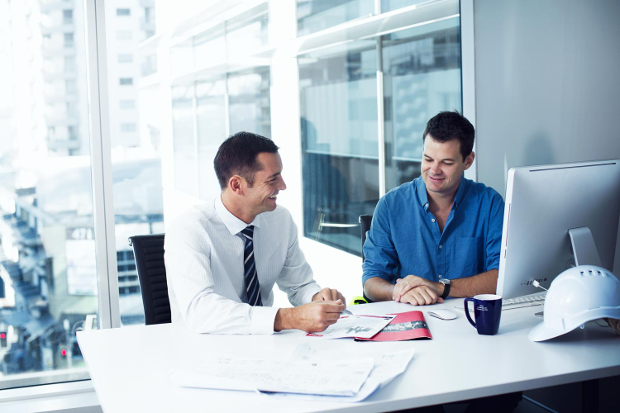 1. Let Someone Else Do The Work
You may be thinking that tackling those travel bookings on your own is a great way to cut down costs, but think about those wasted hours trolling the Internet for the best prices. And, in the end, are you really sure you secured the best possible deal?
Working with a travel management company such as FCBT cuts out the time investment and allows you to focus on what really matters. With a dedicated Travel Manager, it's like having your own travel PA. Not only does FCBT have access to a huge range of fares, they offer exclusive access to a number of deals that can't be found anywhere else (see below). Plus, with extensive knowledge on Frequent Flyer programs and travel insurance along with a number of backend tools to help you reconcile your expenses, it's easy to develop a more tailored and comprehensive travel strategy that allows you to indentify overspending and money-saving trends.   

Image courtesy of Getty
2. What's Your Travel Management Strategy
Speaking of strategy, developing an effective business travel management strategy and sticking to it is a sound way to keep travel spending in check. Ensuring that you and your employees are on the same page in terms of what's covered and what's not prevents those grey areas that can often lead to overspending.
An effective travel strategy will bring order and transparency to this surprisingly complicated aspect of the corporate world. It will create a proper procedure that eliminates delays in approval and unnecessary paperwork, while saving time and helping to develop clearly defined budgets. This more organised approach will prove it's worth when it comes time to deal with any last minute changes. It also pays off come the end of the month when it's time to reconcile and report all expenses. If you don't have an effective travel management strategy, or yours in need of an update, FCBT can help you develop one that caters to the specific needs of your company.  
---
Looking for more ways to reduce your travel spend? 4 Ways FCBT Can Help You Reduce Travel Spend
Find out why travel managers beat booking online? FCBT vs Booking Online: Why You Need A Travel Manager
---

Image courtesy of Getty   
3. Book Ahead
Another money saving method businesses can employ is to make an effort to book as far in advance as possible. This may not always be possible as some corporate travel is fraught with last minute changes, but if you are able to book in advance your chances of getting a better deal increase.
The reward for booking early is twofold: more availability and cheaper prices. Travel trends have shown that prices tend to rise the closer you get to your travel dates. Increase in demand due to last minute bookings allow airlines and hotels to ramp up their prices. And as flights and hotels start to sell out, finding the right room and the right fare at the right price becomes a challenge.  Contacting your Travel Manager 20-30 days early helps to ensure more choice, which can often mean more comfort and more convenience at a lower cost.  

Image courtesy of Getty 
4. Take Advantage of Deals
When you're faced with a tight travel budget, a good deal can really come in handy. Luckily, working with FCBT can open the doors to a number of exclusive deals and offers aimed at making SME corporate travel just a little bit easier a we recognise the pressures that are placed on business people every day. When you work with us you can take off with the confidence that you have a dedicated Travel Manager working behind the scenes to get you access to the most extensive range of travel options in the market.
In addition to access to a huge range of fares and exclusive programs such as SmartSTAY, FCBT wants to boost your business travel budget by 10%*with an exclusive offer through the month of May. All you have to do is book your return Virgin Australia airfare with FCBT by the 31st of May and your company will earn a 10% credit on your next Virgin Australia fare. For example, for every $1,000 booked, you will receive a $100 credit to use on your next flight!
For more information on this exclusive offer or to find out how FCBT can help you streamline your business travel needs, contact one of our dedicated Travel Managers on 1300 797 826.
*Terms and conditions apply. 
Other Travel Articles You Might Like...