5 April 2016
Words by Ben Stower
Gadgets make life easier and quite a bit more fun. Who of us out there didn't at one point want Inspector Gadget's helicopter hat or spring-loaded legs?
Although becoming a bionic super sleuth isn't currently possible, there are plenty of cool travel gadgets on the market that will more than satisfy those frustrated with the prevailing analogue world.
Here are five pieces of travel tech we recommend all travellers make part of their arsenal.
1. The Egg
Constantly running out of space on your phone, laptop or camera? Tech company Eggcyte have just released an easy and accessible means of privately storing media including photos, video and music.
The Egg is about the size of your palm, weighs less than a can of soft drink and holds up to 256gb of data. You can transfer media from any device with the USB cord and instantly share them with your contacts in private chat groups in the dedicated app.
The most impressive feature is being able to access your photos and videos wirelessly even if your Egg is at home and you're in a different country. Unfortunately, you can only use Bluetooth to listen to music, so the Egg will need to be nearby.
2. Petcube Camera
Anyone with a pet knows how hard constant travelling can be on both owner and animal. The Petcube Camera lets you keep part of that bond intact when you're on the road.
With a 138-degree wide-angle camera and two-way audio, you can hear and talk to your little buddy to provide reassurance, offer praise or give commands.
There's even a game where you control a laser in the camera and watch your pet chase it around the room. Motion and sound detection alert you whenever your pet is near the camera, and you can share the live footage with friends, too.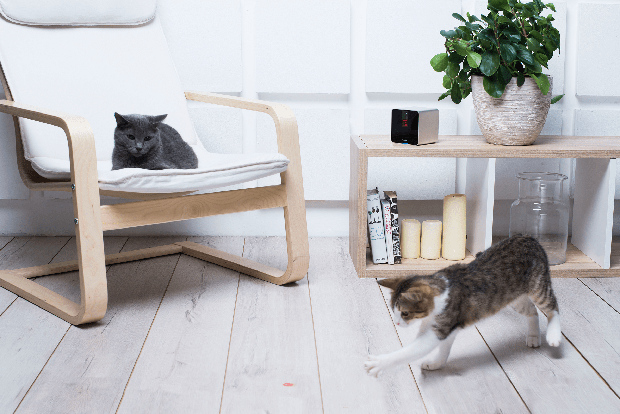 Keep the pets entertained with a laser chase game (Image: Petcube)
---
More stories on travel technology
Smart Suitcase Follows Its Owner
---
3. Bedphones
Instead of fitting inside your ear, bedphones sit on the top, providing the kind of comfort we desire when trying to sleep.
Great for noisy hotels or airplanes, the earpiece is less than one centimetre thick with adjustable ear hooks, a sturdy travel case and satin eye mask.
The next time it's too loud to sleep, put the bedphones on and drift off to music, an audio book or whatever sound you prefer.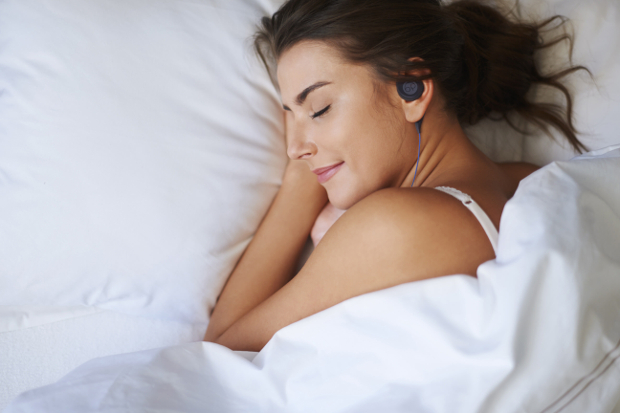 Let sleep come easy with bedphones (Image: Bedphones)
4. World's Smallest Steam Iron
Making sure your shirts stay ironed while travelling can be a tough ask especially when some hotels don't stock the necessary tools. The World's Smallest Travel Steam Iron means you never have to rely on hotel amenities again.
A similiar size to a computer mouse, this iron heats up in one minute and is suitable for silk, wool, cotton and linen. The steam helps remove tough creases, and the dual voltage setting makes it usable in multiple countries.
It comes with a heat-resistant storage bag, so you can quickly put it away if you need to get going. Unfortunately, it's manufactured in America, so Australians will need to buy the appropriate power adapter when travelling outside of the USA.
-- Discover more ways to keep your shirts crease free while travelling --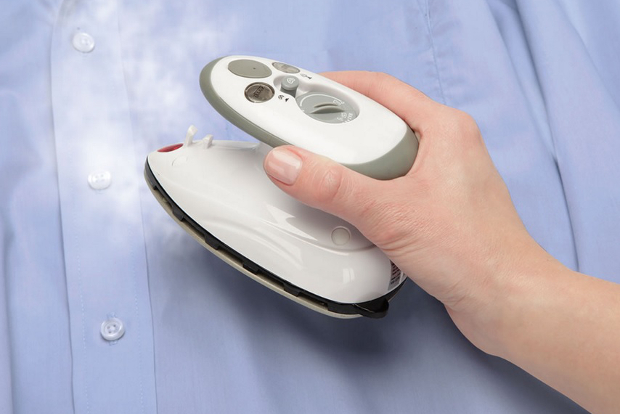 Ironing on the go (Image: Hammacher)
5. Water Purifier Bottle
If you venture to a lot of countries with harsh environments or just prefer your water as pure as possible, the CamelBak All Clear is the water bottle you've been missing.
It comes with a state-of-the-art purifier with rechargeable batteries and UV light that kills viruses and bacteria. And it does all this within 60 seconds.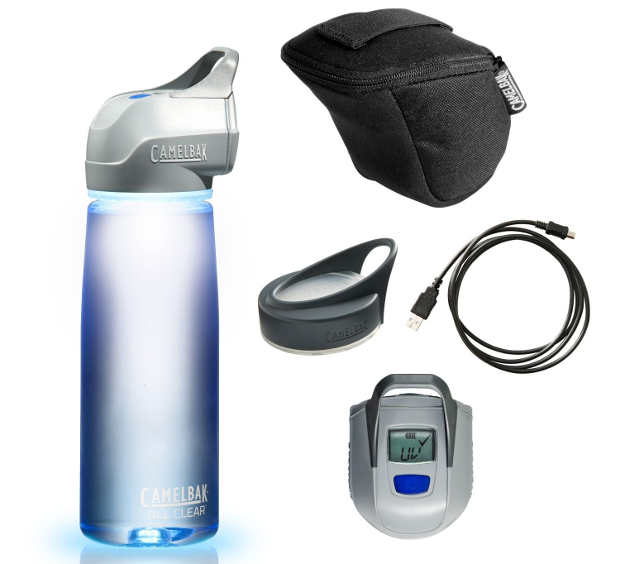 High-tech hyrdration (Image: CamelBak)
Other Travel Articles You Might Like...