27 April 2015
Words by Ben Stower
We've certainly done well at cutting down on flight times over the last forty years, but travelling can still consume a significant chunk of your day. Depending on where you're flying for business, you could be in the air for more than 13 hours and in transit for a lot longer.
That's a lot of time (and work) to catch up on when you land. While some international airlines (Air China, Emirates and Philippine Airlines) and some domestic carriers (Virgin Australia and Qantas) provide free Wi-Fi, this service is not available on all airlines.
To help you avoid the unnecessary stress that comes after bouts of poor productivity, I've come up with a list of the five best ways to stay constructive while flying, with or without free Wi-Fi.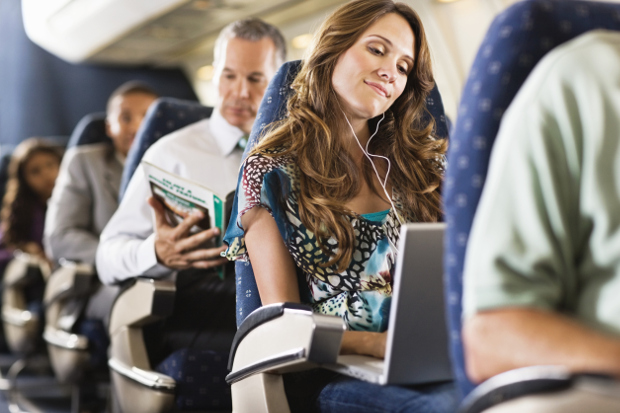 1. Plan Ahead
Planning ahead can mean a lot of things, but I'm essentially talking about two steps when I use this phrase. The first is creating a to-do list. It doesn't have to be anything fancy, just a bullet list outlining the tasks you want to complete during your flight. This will speed things along.
Now all your tasks have been outlined, you can go ahead and open up all the online pages you'll need to finish them. Feel free to do this before you travel, while you can still use your home internet or the airport Wi-Fi. The only hiccup you might encounter is if you accidently close a tab or press the back button mid flight.
2. Help Your Brain As Much As Possible
Flying is one of the most exhausting activities you can perform that doesn't require a lot of movement. There's something about it – the red-eye flight times, cramped cabins, high altitude, unhealthy food – that induces significant drainage on your body and mind.
The fatigue that comes with flying can negatively affect your work productivity, so make sure you give your body a bit more help than usual. This includes getting up regularly to walk around the cabin, drinking plenty of water to counteract the increased dehydration associated with high altitudes and packing healthy snacks to eat on board.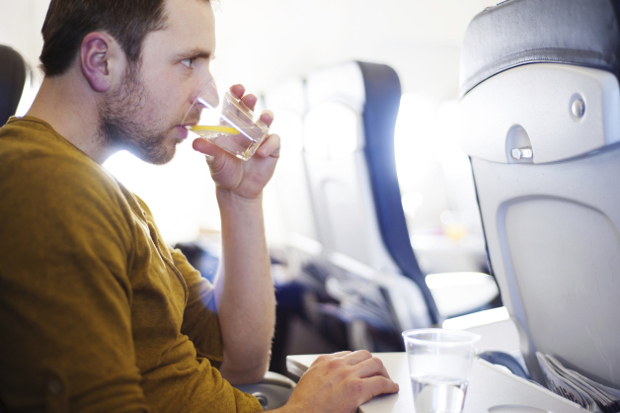 3. Work Offline
On some airlines you don't have a choice in the matter, but even on the ones with free Wi-Fi it's sometimes better to stay disconnected. How often do you have hours of time to yourself without being hassled by work phone calls and emails?
Stay offline and you'll be able to concentrate entirely on your projects. If you do need to use the internet, avoid using search engines like Yahoo, which have a lot of distracting news stories on the home page.  
4. Pack Right
You don't want to find yourself 30 minutes into a long-haul flight wishing you hadn't left your book or headphones at home or in your checked baggage. Make sure you've got everything you need for working during you flight. For some, this means the first step to packing right is downloading a holiday packing app to assist.
However, regardless of how you pack, some ever-important items that shouldn't be forgotten include:
A set of noise-cancelling headphones for blocking out the engines and that Chatty Cathy sitting in the row behind
A good book (work or pleasure related)
A removable keyboard for your tablet (because typing via touch screen for five hours is a good way to have you reaching for the emergency exit)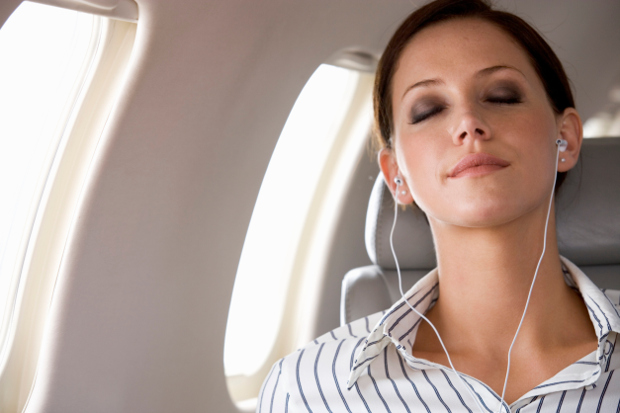 5. Relax
Sometimes the best way to maintain productivity on the ground is to turn off completely while in the air. Flying allows you precious time away from phone calls and emails, so you can spend hours catching up on sleep, watching movies, reading or enjoying a personal spa. Quite often we linger on the edge of burning out and taking a mid-flight break is a great way to step back. 
Once you land you'll be feeling refreshed, relaxed and more than ready to get stuck into work. Don't believe me? Try it out for yourself on your next flight or plan a healthy combination of work and play throughout your transit.  
Other Travel Articles You Might Like...