25 January 2016
Words by Renae Spinks
Conferences at sea are looking swell in Australia but the horizon is ever-expanding.
Cruise Lines International Association (Australasia)'s head of training and development, Peter Kollar, says cruise conferences – which have been embraced by Asia and the US – are gaining traction here but have a lot more potential.
Late last year, P&O Cruises launched Pacific Aria and Pacific Eden, each with dedicated meeting facilities, and the cruise line has seen steady growth in conferences since its dedicated local conference team was established in 2014.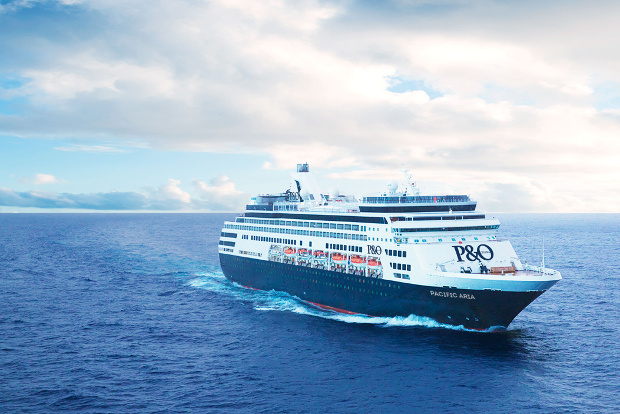 Picture courtesy of P&O Cruises
P&O Conferences corporate group sales manager Peta Torkington says: "We had 27 conferences in 2014, 45 conferences in 2015 and currently have 55 already booked for 2016. Seventy per cent of future bookings for 2016 are on our latest ships, Pacific Eden and Pacific Aria."
The most popular itineraries are three to four nights and the average group size is about 100 delegates, from industries including real estate, automotive, education and consumer goods, she says.
 "When you hold a conference or incentive meeting on a ship, everything is onboard and accessible – from your meeting rooms to your accommodation, your dining and your entertainment. There's no time wasted or hassle involved in travelling between different venues or locations, and of course it's also very cost effective."
Mr Kollar agrees: "The logistics involved in conference organising are massive – to do it in a cruise setting, where you've got the whole product in one ship, it's a no-brainer, really."
Here are six more reasons to have your next conference at sea.
Top-Class Conference Facilities
When it comes to putting on an event, cruise lines know what they are doing – they have been staging everything from sail-away parties, to on-board lectures, to theatrical extravaganzas for decades. They also have all the audiovisual requirements you may need and expertise to help you with it.
Of Pacific Aria and Eden, Ms Torkington says: "Both ships have several meeting rooms on one floor in a dedicated area of the ship, with the rooms catering for up to 200 people theatre-style, as well as a range of break-out options."
Various restaurant spaces can be provided with projectors and PA systems, as well.
P&O's other ships – Pacific Dawn, Jewel and Pearl – can also accommodate meetings, with flexible conferencing for a set number of hours a day.
Mr Kollar says every single cruise line that operates out of Australia can accommodate conferences. For example, Royal Caribbean's large vessels offer a lot of room, availability and flexibility, while Carnival has a focus on fun, alongside the offerings by P&O and other lines.
Accommodation Is Sorted
Balcony? Penthouse? Inter-connecting rooms? Twin-share? Quad-share? Double? Triple? You have endless options on board a cruise ship, they're all in the same place, and the views are constantly changing. You can also reserve large numbers of rooms under one roof.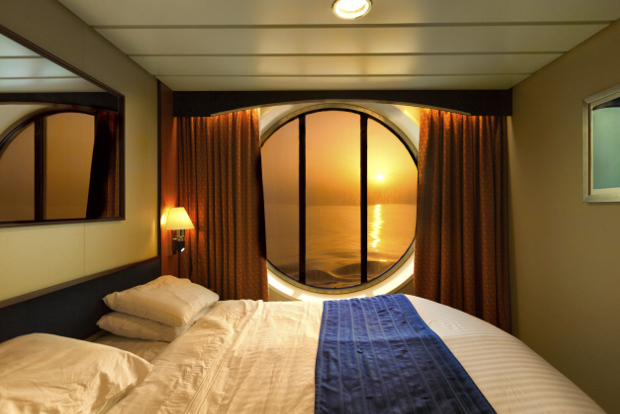 Picture courtesy of Getty Images
"On a typical cruise, you're paying $100-$150 a night on something quite contemporary – you can't even get a hotel for that, yet you get all these inclusions," Mr Kollar says. "And who wants to be stuck in a hotel, to be honest?"
Dining Options Abound
With P&O, conferences receive a cocktail reception and gala dinner, with one night in the main restaurant The Waterfront, for a four-course a la carte dinner. There is also a private dining room on P&O ships for executive corporate dinners.
Or delegates can avail themselves of the expertise of top chefs – with restaurants ranging from Luke Mangan's Salt Grill aboard P&O ships to Jamie Oliver's collaboration wtih Royal Caribbean.
"You can do one collectively, or groups might be in different restaurants," Mr Kollar said, of the many dining options available.
---
Recipe for success: P&O Cruises & Luke Mangan - A Tasty Partnership
Another cool option: Ski Resort Business Travellers Get Slope Time
---
Entertainment Is Everywhere
Music, circus, live shows, multiple bars, movies, pools, fitness classes – there are plenty of places for extra-curricular networking to amp up your connections on a cruise.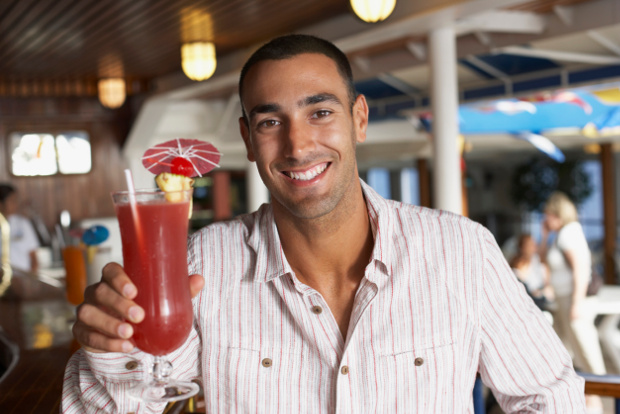 Picture courtesy of Getty Images
"There's an external element where each little group or niche can get out and do their own thing – some will be at karaoke, some will be at the piano bar, some will be having cocktails – and they can come back and regroup," Mr Kollar says.
Team-Building Opportunities
P&O's Ms Torkington says the options for bonding are many. "Our ships offer a wide range of team-building activities, from P&O Edge Adventure Park and boot camp at sea for adrenalin junkies, through to mixology cocktail making, scavenger hunts and hosted trivia and karaoke competitions."
Mr Kollar says you can tailor your conference to the facilities on board, depending on your theme. "You can do your own activities – if it's a longer cruise with ports, they're the perfect opportunity to do an escape, or group bonding thing. There's a lot of flexibility and choice, as well, compared with land operations."
Value For Money
Mr Kollar says from a cost point of view, a cruise conference just makes sense. "The cost saving is tremendous when you consider in a normal conference setting the AV equipment and all the setup costs are extra, whereas on a cruise they're actually included – then tie that in with all the food services."
P&O has calculated that a three-night meeting on land, including all group extras, would cost at least $1059 per delegate, compared with $906 for a cruise with more extras.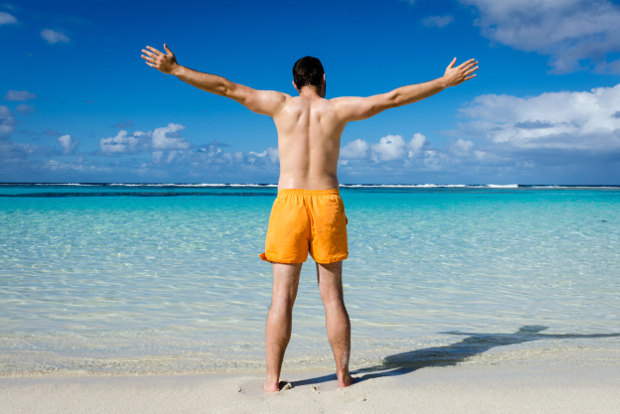 Picture courtesy of Getty Images
Maximum Engagement
A cruise offers something out of the ordinary, taking delegates away from the day-to-day, and letting in some fresh air for creativity and productivity – they want to come. And with no traffic, no hotels and no flights, you can start on time, too.
Mr Kollar says that on land, people often sign up for conferences but don't always attend. Cruises provide more of a captive audience – and a willing one at that.
 Ms Torkington agrees: "From an incentive perspective in particular, a cruise offers a real point of difference, taking guests to places they wouldn't normally visit and which are often hard to access, such as PNG or the Loyalty Islands."
Other Travel Articles You Might Like...