14 September 2017
So you have efficiently packed your bag within an inch of its life? You haven't binged on Orange is the New Black on your long haul flight, and instead have had the right amount of rest, quiet work time and entertainment, and arrived at your business destination feeling prepared and relaxed?  Well here are some basic tips to help you hit the ground running and take this feeling straight to your first meeting through to your last.
1. Buy a SIM card.
In a world dominated by smartphones, the idea of not having this essential life tool available fills many with dread. Hefty international data roaming charges have caused savvy travellers to purchase a sim card for their phone when they arrive at their destination.  Most airports have SIM cards available that range from 30AUD and up, and this is a cost effective way to have international phone access, as the sim uses a local rate for data rather than a roaming rate.
2. Need cash, head to the ATMs.
Savvy business travellers will also advise you that if you need cash, walk past the airport's currency exchange outlets that often have only so-so exchange rates and instead head to the ATMs. Prior to departure check with your bank to make sure it has an international branch. If it does, you can withdraw cash like a local. If it doesn't, most ATMs there will be a transaction fee for each withdrawal, but often the exchange rate will be more favourable.
3. Shop like a local
On the way to your hotel stop at a local supermarket and stock up on essential items such as water, snacks or any other useful items that you are likely to need between meetings. Paying for these things at the hotel will definitely cost you more.

4. Ask for an upgrade
Upon arrival at your hotel, ask for an upgrade. This is particularly helpful if you are going to be there for a few days and need to have more of a home base, and it never hurts to just ask.
5. Unpack properly
You spent all that time putting thought into your packing – now take advantage of that efficiency when you arrive, and get set up for success – hang clothes, set up chargers, have essential toiletries etc ready to go.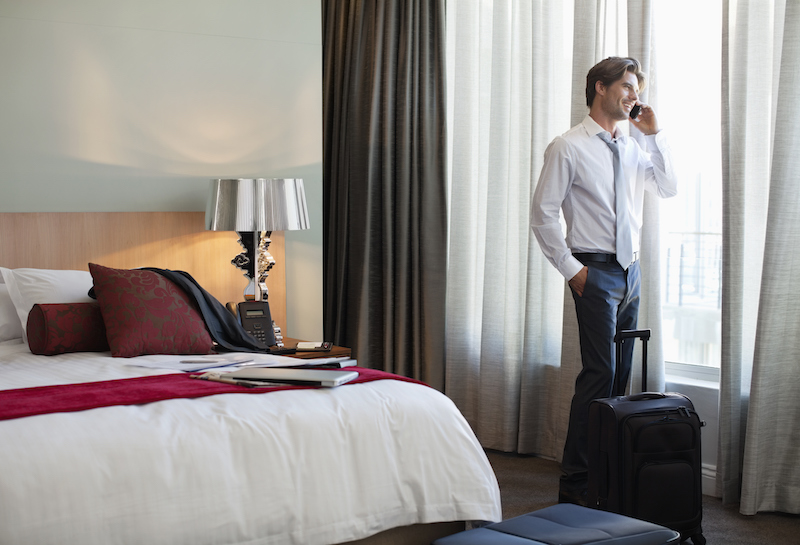 6. Dine well and get rewarded
Eating well on business trips is crucial to stay effective - swap room service for fresh food by using the Open Table app. This great app shows you nearby restaurants with free tables.
Another plus for this app is that you can get Open Table credit to use for your own personal use on all reservations.  Additionally, if you register your corporate credit card with Rewards Network, this works in conjunction with major airline and hotel loyalty programs, so you can generate points in the airline or hotel program of your choice. 
7. Staying connected
From the outset, you need to decide whether or not you are really going to need data on your phone. Many countries have very widespread WiFi networks, including on public transport and in public places, so you can be confident that you will be able to get free WiFi in most urbanised areas.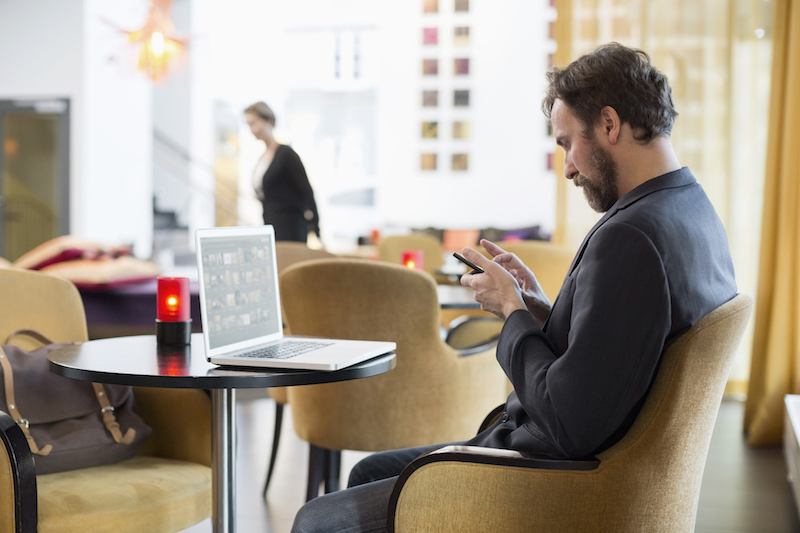 The free WiFi will also enable you to make international calls abroad for free with Skype, Google Hangouts or Facebook Messenger.
Pack a portable battery pack so you can recharge your phone or laptop on the move. If you didn't pack one often these can be purchased from convenience stores and then charged up in your hotel room - these lifesavers are indeed just that for those times when you can't find a power outlet and your laptop/phone/iPad is about to die.
Final word, it is all in the planning
Over time, business travel can take a big toll on your mental and physical wellbeing. The long haul flights, time zone changes, poor eating schedules, and lack of relaxation and exercise opportunity can really place big demands on the body and the mind.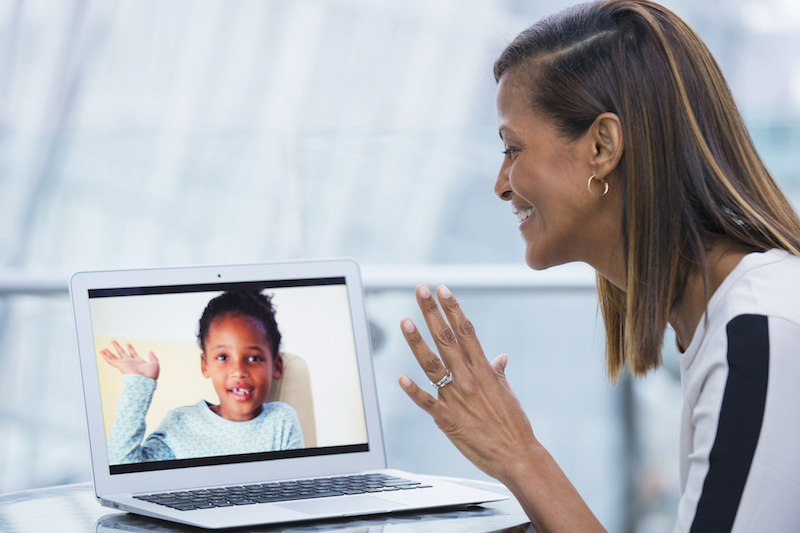 Whilst these elements remain a constant part of the business travel experience, a little bit of time taken out in order to plan how you are going to tackle your trip, before, during and after, will dramatically affect the impact on your mental and physical health – and a worthy exercise to do before you depart.
Images courtesy of Getty.
Other Travel Articles You Might Like...