12 April 2016
Words by Carlie Tucker
Departing on an international business trip has a certain air of glamour about it. Particularly if it's your first time. Before you get caught up in telling all your buddies what a high-flying, international wheeler and dealer you are, there are a few practical things to consider. This includes what you need to pack to get you through your trip without any hiccups. Here are eight must-haves for your next international business trip: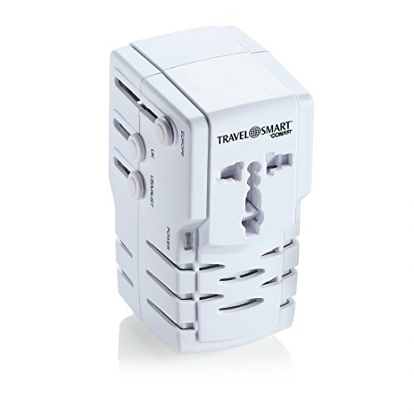 Power Adaptors & Voltage Converters
While really great business hotels will provide guests with power adaptors and converters, it's not something you should rely on. Skip the hassle of trying to find the proper converters when you're on the road and invest in a good one before you leave.
If you want to cover all your bases with a single gadget, opt for an international all-in-one adaptor and converter. They may cost a little more than standard adaptors and/or converters, but you'll be happy you did when you don't fry your gadgets by simply plugging them in.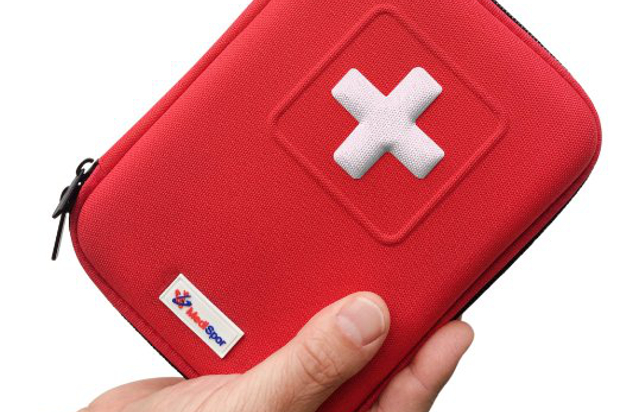 First Aid Kit
If there's one thing you should always pack for international travel, it's a first aid kit. If you've ever had to treat the sniffles in a non-English speaking country, you know how difficult it can be to get exactly what you're looking for. Plus, you never know if you'll have access to certain medications or supplies when you need them.
Make your own first aid kit or pick up a travel size version that contains the supplies you may need. Just make sure you add your own personal items such as any required medications.

Image courtesy of Getty
USB Or Portable Hard Drive
Travelling for work usually doesn't mean you get to suspend your daily duties just because you're on the road. In fact, most corporate travellers face full days of presentations, meetings, emails and all the usual to-dos with the inconvenience of being on the go.
With so much work to be done, the last thing you need is to lose it all because of a computer crash. Pack a USB to store documents and presentations that you may have to access on someone else's computer. If your work simply won't fit on a single USB, it might be worth looking into a quality portable hard drive. Ideal for backing up a high volume of larger files, these compact devices are travel-friendly and easy to use.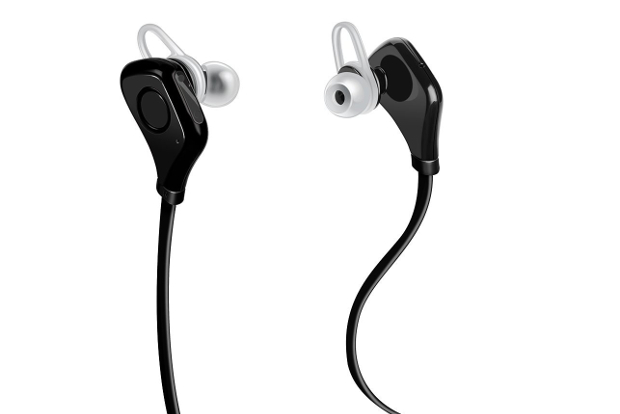 Noise Cancelling Headphones
A must have for any traveller (domestic or international), a good set of headphones will get you through any travel situation. From long flights to hotel gym sessions, you may be surprised at just how much you'll use them. When it comes to finding the right pair, it's really up to personal style and taste. Over ear, ear buds, wireless ... there are plenty to choose from. Don't skimp on quality though as you'll want something that will last.  
---
Looking for more travel gadgets? 5 Gadets Great For Business & Leisure Travel
Or tech to make your travel time more comfortable? Travel Tech To Cure Your Jet Lag
---

Image courtesy of Getty
Trusted Traveller Status
US-bound travellers are now able to sign up for Trusted Traveller Status, which allows you to save a bit of time when you're crossing the US border. To achieve Trusted Traveller Status, you will be subject to a rigorous background check and in-person interview. There is also a fee involved.  
International travellers that are pre-approved and low-risk will then have access to expedited clearance through designated Global Entry kiosks. Simply present your machine-readable passport, scan your fingerprints for verification and complete a customs declaration for a transaction receipt that allows you to head straight to the baggage claim and exit.

Image courtesy of Getty
International SIM Cards
If you travel overseas regularly, it may be worth looking into an international SIM card. Pay-as-you-go options are available that allow you to keep data roaming in check while using your phone (with your regular phone number) without a hefty price tag when you get home. Of course, you should always do your research and ask questions to ensure you know what you're getting and what it covers.
Another suitable option is to get a local SIM card when you arrive at your destination. Most countries will offer pre-paid options that allow you to use the web as well as make and receive calls. Just keep in mind that your phone number will be different while you're using a different SIM, so you'll want to keep your family and co-workers up to date.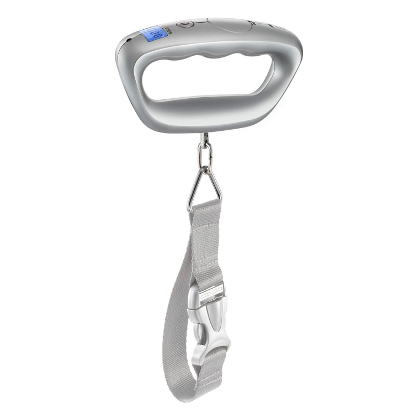 Luggage Scale
Savvy business travellers are all about packing what you need in a single carry-on, but when travelling internationally, you may have to check your luggage. This is especially true for longer journeys. Don't get stung at the  airport for oversized luggage whether you're departing or returning with the help of a portable luggage scale.
These simple devices are compact enough to store in a front pocket of your suitcase and are all too handy if you're ever in doubt about how much you've packed. Never worry if you've picked up a few too many souvenirs on your trip again!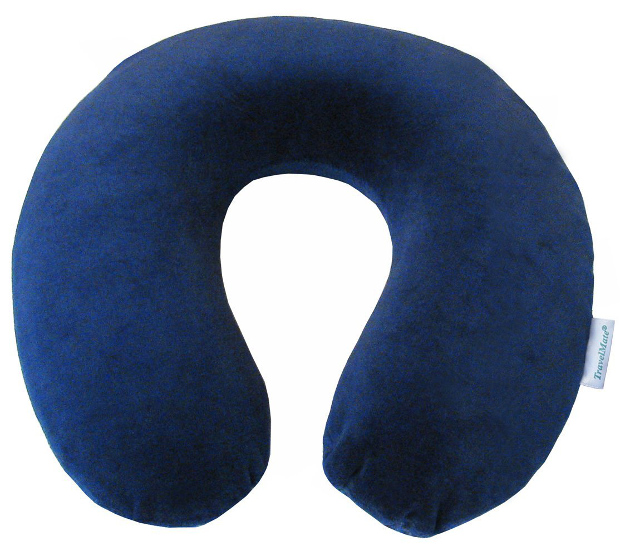 Travel Pillow
Any seasoned traveller knows what a god-send the travel pillow is. Saving untold amounts of travellers from cricked necks, headaches and sleepless flights, these simple cushions have the power to make any long haul flight in Economy more comfortable.
Surprisingly, finding the right pillow for you does require a bit of research if only because of the sheer variety available. Whether you're after the luxury of velvet covered memory foam or you're looking for something compact and easy to pack, there is a pillow to suit your needs.   
Images courtesy of Amazon.com unless otherwise noted.
Other Travel Articles You Might Like...