3 December 2015
Words by Ben Stower
A gift at Christmas is a very special thing. Not because of the season or conformity to social norms, but because of when it is given: at the end of one year and the beginning of another. It's a fresh start with a new toy, shirt, briefcase or whatever the giver believes will help our days stay bright.
For a business traveller, the right present is often more than a trinket. It can be something we use and even rely on regularly to make our lives on the road easier or a bit more enjoyable.
Here are nine Christmas gifts we recommend for the business traveller in your life.
1. Personalised Leather Passport Holder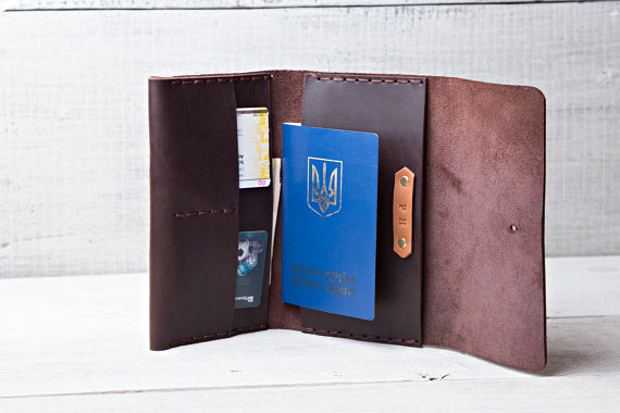 Perfect for the stylish business traveller (Image: Etsy)
Combining function with style, this passport holder is made from premium Italian leather with enough space for 10 cards, cash, boarding pass, miscellaneous papers and your passport. There's even space for an iPhone.
Buyers can personalise the interior with up to 15 letters. The holder can be purchased from Etsy starting at $110*.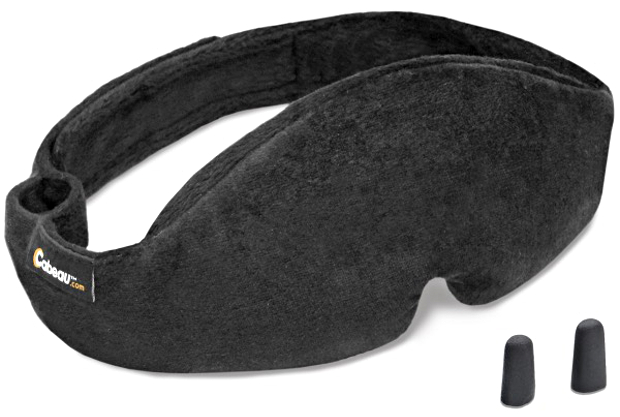 Shut out the world
A treasured gift for those who find it hard to sleep on planes, this particular sleep mask offers a custom fit and multiple levels of darkness.
The silky cover is comfortable on the skin and designed so nothing pushes on your eyelids. Memory foam earplugs are included in a sealed side pocket. The mask is currently on sale for $35*.
3. Airplane Cocktail Shaker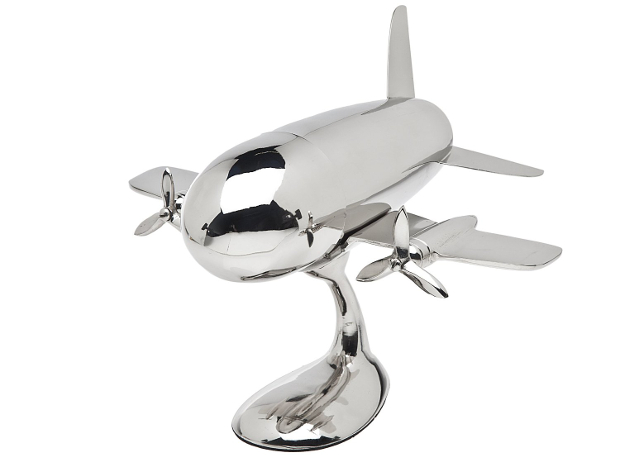 The bar accessory you've been looking for? (Image: Amazon)
Do you know an AV geek who loves to drink? This silver jet plane doubles as a decorative piece and cocktail shaker, perfect for the home bar.
Made of nickel-plate, it stays in great condition without any polishing, and can be washed in the dishwasher. Order one from Amazon for about $55*.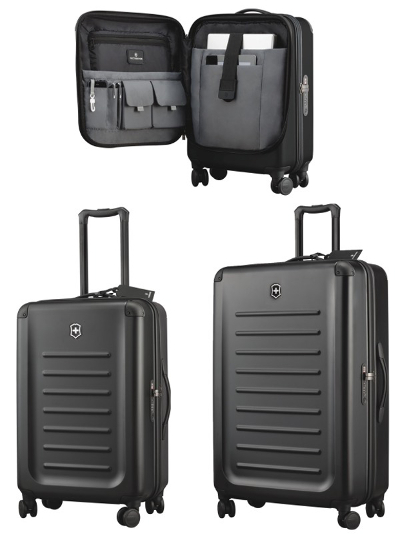 A bag for every type of flight
This three-piece luggage set includes 55-, 68- and 82-centimetre bags in black, white or red. The 100-percent Bayer polycarbonate material is break-resistant even during frequent use, helping to maintain a brand-new look.
Each bag comes with removable ID tag, built-in TSA-approved lock and the Swiss Tracker Bag program, so you can find your luggage anywhere in the world.  The set is currently on sale for about $1,187*.
---
Missing someone? Staying Connected: Frequent Business Travel & Happy Family Life Do Exist
Need to kill time? 12 Movies For Business Travellers To Power Watch
---
5. Travel Photo Book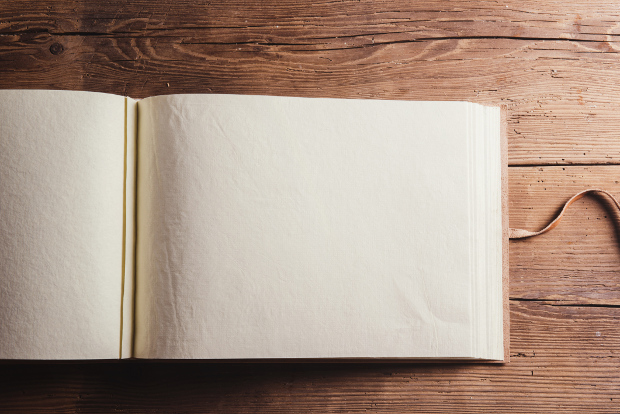 Don't let the pages stay blank (Image: Getty)
Sometimes it's easy to forget about the joys of travelling when on a work trip. But occasionally we manage to escape the office and see the city or country we're in.
Examples of these moments can be found on phones or cameras, but the captured memories shouldn't stay there. Australian company Blurb allows you to turn these photographs into travel journals (starting at $7*) and travel photo albums (starting at $16*).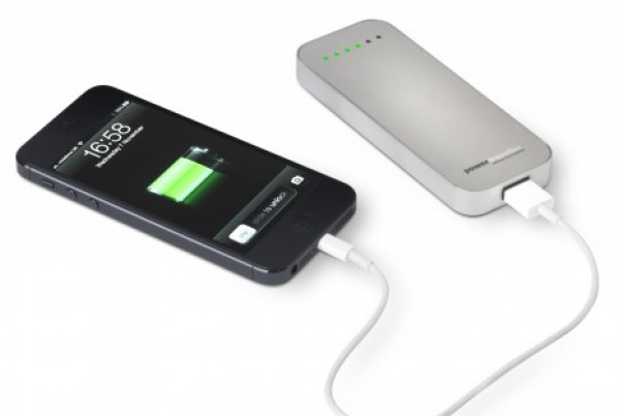 Never let your phone die
An innovative portable charger that's compact and sleek, the Power Monkey is ideal for travellers who often run out of power on their electronic devices.
It can be used on smart phones, cameras, tablets, PDAs and certain GPS units. The amount of charges varies depending on the device, but it has the capability to charge an iPhone twice. Simply plug the Power Monkey into your laptop to give it more juice (wall charging possible as well).
On sale now for $70*.
7. Tieks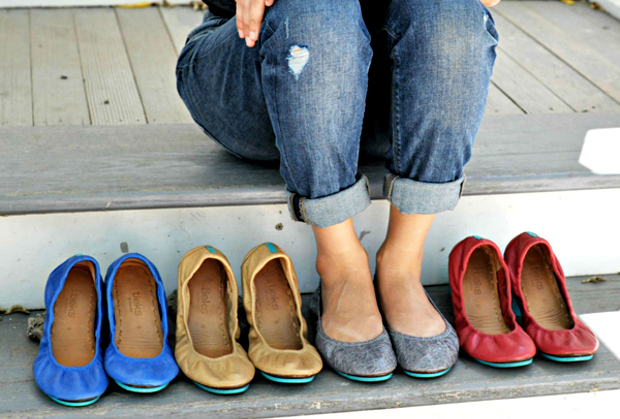 A shoe for the travelling woman (Image: OhTrulyMe/Pintrest)
If your partner often complains about having to wear uncomfortable heels on flights, there is an easy solution.
Tieks are versatile designer flats made from durable leather. The insole is cushioned, along with the back for extra heel support. The shoe's flexibility allows you to bend them into a space-friendly size that easily fits inside a purse. Buy a pair from the company's website starting at $175*.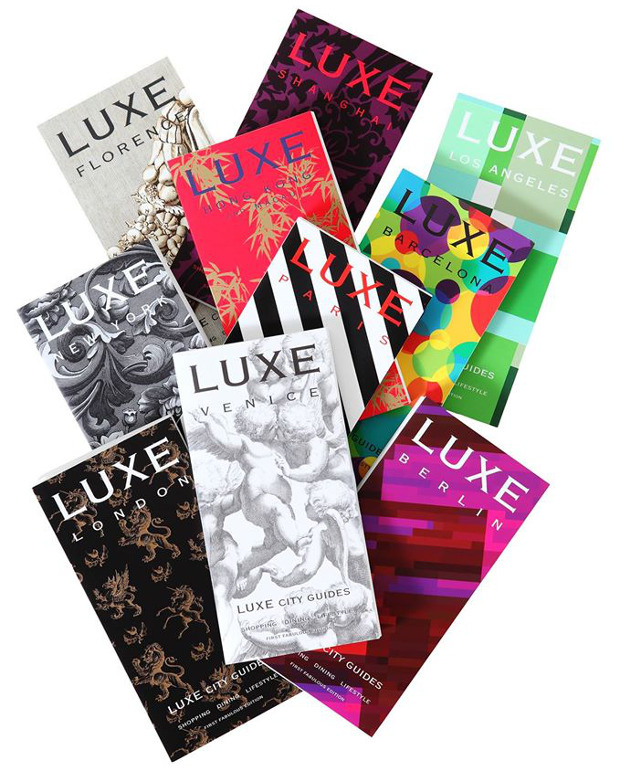 You're the expert now (Image: Luxe City Guides/Facebook)
No matter how many times we visit a city, it's rare to know it better than the locals. With a Luxe City Guide book, you can instantly access that local insight from a space-friendly book.
The guides include informed and "opinionated" information on cafes, bars, shops, hotels and more, covering some of the most frequented cities by business travellers. London, Paris, Tokyo, Hong Kong and plenty more are available from the Luxe library.
Each guide sells for about $13.50* and can also be downloaded as an app.
9. Apple Watch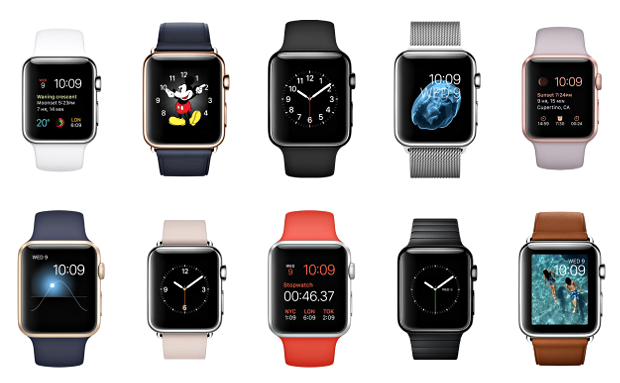 Make life easier and cooler with technology (Image: apple.com)
Surely we've all heard of this new gadget getting love from both the tech and travel worlds.
The updated Apple Watch looks stylish and fits comfortably on the wrist. But more importantly it provides a convenient shortcut to a lot of connections usually accessed via phone.
Some of its travel apps need some finessing, but wearers can still take advantage of such apps as Babbel (translator), Citymapper and Flight Tracker. Prices start at about $500*.
All prices are correct at time of publication.
Other Travel Articles You Might Like...
Request an appointment with a Business Travel expert