9 April 2015
Words by Carlie Tucker
The face of business travel is changing. The Baby Boomers are nearing the end of their time in the workforce as Millennials begin to take over. In fact, experts predict that this younger generation will account for more than half of the workforce by 2020.
Having very different views on the world, and no doubt the workplace, this onslaught of 20 and 30 somethings definitely has some new ideas. With the first wave already working their way up the corporate ladder, we're already seeing the business travel industry integrating new strategies to accommodate this younger base. So, it begs the question, just how much are Millennials changing business travel?  
Travelling More
With increased globalisation, it's no surprise that companies are increasingly putting employees aboard a flight for business meetings. What may surprise you though, is that Millennials jump at the chance to travel for work. Looking for opportunities to break up the standard 9 to 5 schedule, many young professionals relish the opportunity to get out of the office for new experiences, often extending work travel into personal holidays.
Gadgets On The Go
It's no secret that younger generations appreciate mobile devices. Many have never known the world without access to the Internet and have spent their formative years learning about the newest smartphones, tablets and laptops. Because these devices are so ingrained in everyday living, Millennials appreciate services that cater to this. This includes everything from airport hotspots to free hotel WiFi. As such, the travel industry is increasingly incorporating device-friendly amenities across the board.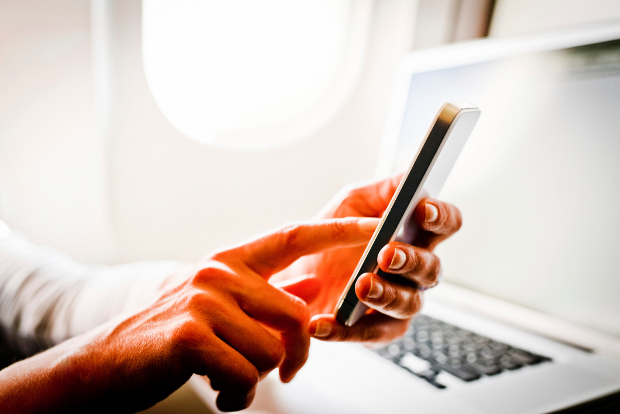 Increased Web Presence
Along with an increased love affair with mobile devices comes a need for a strong web presence. This includes everyone in the business travel industry. From agents to airlines, young travellers are using their mobile devices to do nearly everything and they rely heavily on companies that offer savvy websites and apps that are responsive to their needs. Expect the travel industry to continue to develop everything from smartwatch apps to responsive, user-friendly web designs.
Increased Airline Tech
Airlines have certainly taken note of this increased affection for technology, adding a number of features to appeal to more tech-savvy users. On-demand entertainment systems have gotten much more sophisticated, gate-to-gate mobile services have been introduced to a number of flying routes and mobile apps are becoming standard for airlines across the globe – all in the name of appealing to the increasing number of younger travellers.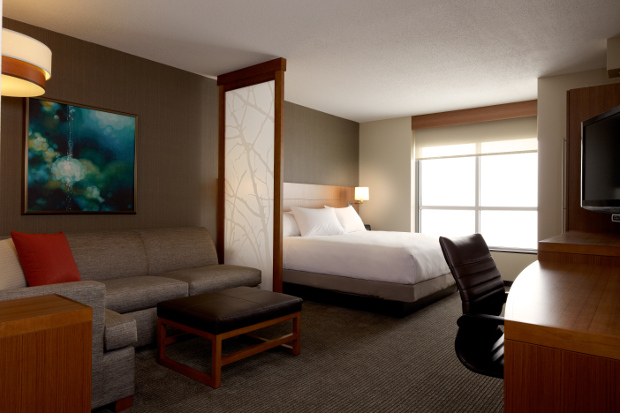 Savvier Hotel Services
A crop of business hotels also have begun implementing changes to their room designs to cater to the needs of Millennials. Hotel labs are becoming increasingly popular to test out innovative ideas in a real world setting, and chains such as Hyatt Place and Aloft are setting the bar for Gen Y-friendly design, with stylish, boutique set-ups in convenient locations. It's all about clean, comfortable rooms bolstered by flexible 'work spaces' and extras such as charging stations.
Socialising Spaces
Along with better rooms, hotels are also adding socialising spaces to their designs. Given that Millennials are a much more social generation that rely heavily on networking both online and off, communal spaces are becoming an increasingly popular feature of new business hotels. Studies have also shown that young professionals prefer to work outside of their rooms rather than at a desk as previous generations did. From group pods in the lobby to executive clubs where guests can mingle, hotels are offering up more socialising spaces than ever.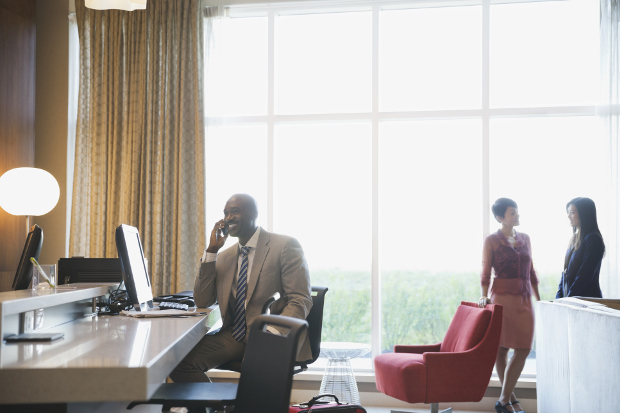 Increased Feedback
The 'Next Generation' are no strangers to voicing their opinion. If they appreciate something, they're more willing to express themselves. Likewise, if they're not satisfied, businesses can expect the same eagerness to share it with everyone from service personnel to the wider online audience. What's more is that younger generations are more likely to take recommendations or advice from friends and family on what's good and what's not.
Flexible Service
Millennials are famously developing a habit for last minute everything, due in large part to having everything they need in the palm of their hand. This tech-savvy generation is used to getting what they want at a moment's notice with minimal effort. Hotels are already picking up on this trend, offering conveniences such as smartphone driven service where everything (from check-ins/outs to mini bar purchases) can be done with a touch or swipe of the phone. Airlines too are jumping on board with such offerings as online check-in.
Demanding More And Spending More
Speaking of service, younger travellers are known to appreciate those that offer a little something extra. Hotel rooms that come with complimentary services, such as WiFi, always go down well with Millennials. Plane seats with more legroom or onboard Internet services are also more likely to attract this younger base. Their focus is firmly on comfort and they're willing to pay to get what they like. Price plays second fiddle when Millennials are choosing how they travel. Especially if it's on the company dime. 
Images courtesy of Getty
Other Travel Articles You Might Like...