13 August 2015
Words by Carlie Tucker
So, you've just been selected to strike out on your very first overseas business trip. It's a professional achievement that is certainly worth a mental pat on the back, but don't get too wrapped up in the idea of a free overseas trip.
As a representative for your company, you'll want to make a good impression. Not only will this go a long way in fostering further business opportunities for the company, but it will help ensure your first overseas trip isn't your last. Here are a few tips to help you prepare for and embark on your first overseas business trip without a hitch.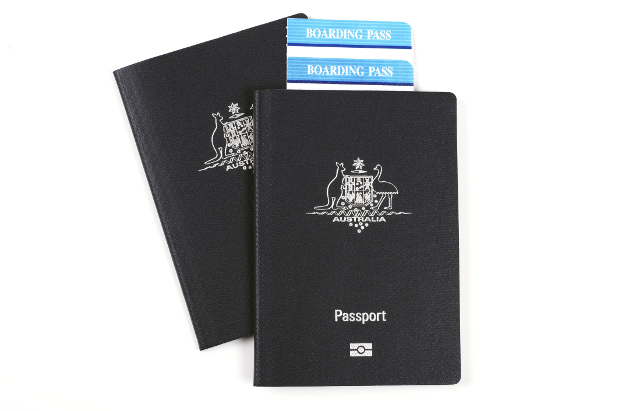 A Few Things Before You Go
There are a few things to prepare before you go. Ranging from weeks ahead of time to your day in the office, here are a few key things to remember before you hit the road.
Passport and visa: Did you know that it takes up to three weeks to renew a passport unless you utilise the priority service at an extra cost. Check your passport to make sure it's not only valid but has at least six months of validity from your planned return date. You will also want to look into any visa requirements for your trip.
Once your passport and visa are arranged, make two hard copies and scan a copy to your mobile devices. Put one hard copy in your luggage and leave the other with someone at home along with details on your travel itinerary with contact numbers. Doing so will be a huge help should you run into any travel emergencies.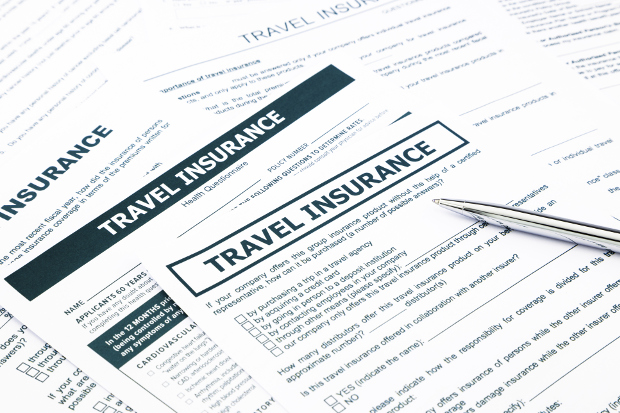 Travel insurance: This is a must for all travellers, whether you're hitting the road for work or pleasure. Chances are you'll be covered by your employer's policy, but it's best to check in with HR just to make sure. From lost luggage to unexpected flight delays, it's best to know what's covered and what's not. 
Money: It's a good idea to visit your bank and let them know that you will be travelling overseas for a period of time to avoid any misunderstandings while you're on the road. There's nothing worse than a freeze on your account while you're in an unfamiliar destination.
You may also want to get some currency exchanged while you're there to ensure you have some cash for a taxi on arrival. That way you can skip the airport exchange booths that often offer poor exchange rates. 
Out of office: This one is so simple that it's often overlooked until you're halfway to your destination and realise you forgot to set your out of office reply. Make sure you flick it on before you leave the office. Even if you plan on continuing to answer emails and maintain your schedule while on the road, it's a good idea to set a reply to let everyone know that you're currently travelling and may have limited email access.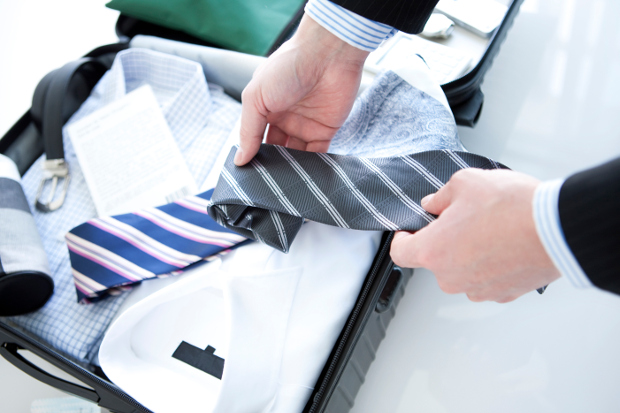 Packing
It may be tempting to toss a few things into your suitcase the night before your flight, but it's best to put a little thought into packing when embarking on a business trip. Set aside some time to pack properly, keeping a few helpful tips in mind.
Choose your luggage wisely: Do you need a carry-on or will you be checking a bag? Hard-side or soft-side luggage? Getting the bag right is the first step in making sure you pack right, so put a little thought into your luggage, especially if you're going to be a frequent flyer. 
Packing technique: From rolling to stacking, there are several different techniques you can employ to pack your clothes in your bag that will decrease wrinkles and increase space. For example, how you fold a suit is very different to folding t-shirts. Brush up on your techniques to make sure can fit in all the essentials for your trip.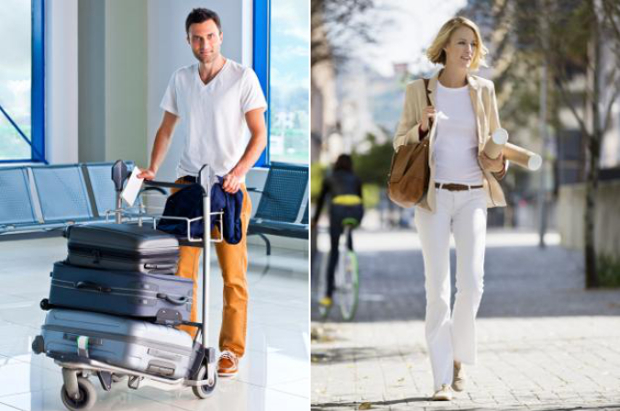 What to wear: Consider the weather conditions in your destination. Think about your itinerary and how you might be spending any free time. If you're unsure of any dress codes, it's best to lean toward dressing up rather than down.
Use this information to choose versatile clothing pieces that can go from day to night without having to change into a whole new outfit. It saves much needed space in your bag and ensures you're covered for all occasions. You'll also want to put some thought into what you're going to wear on the plane. Comfort is key, but make sure you maintain a professional look.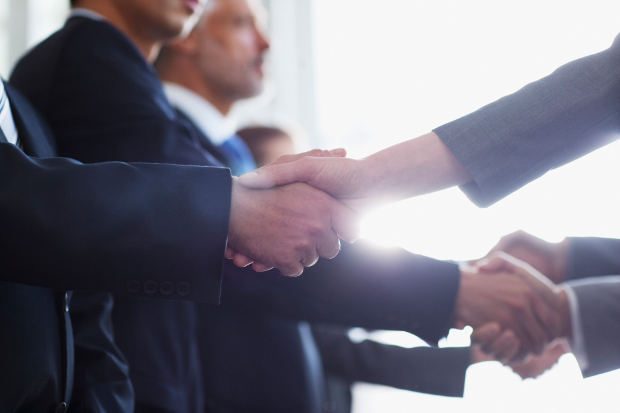 Research
In all of your preparations, make sure you set aside some time to do a little research about your destination. There are a few topics to cover that will help make your time overseas more successful.
Cultural differences: You may be surprised at how easily it is to leave a bad impression by overlooking a small cultural difference. For example, do you know the proper way to accept business cards in Japan? Or how to handle a language barrier in France? Take some time to look up business etiquette to make sure you don't get off on the wrong foot. Open your mind and be respectful. Not only will you leave a better impression, but you may be surprised at how much you'll learn.    
Company information: While you're looking up different cultural differences, don't forget to brush up on the company and people that you'll be visiting. There's nothing that boosts your reputation more than knowing your stuff. Whether you're able to effortlessly handle a direct question, or you can drop in a few bits of information while making small talk, this little demonstration of attention to detail goes a long way in building positive rapport. 
Things to see and do: When you're on the road, chances are you're going to have quite a bit of time on your own. To help stave off loneliness, you'll want to take advantage of any free time by getting out and about.
Kill some time at the airport by researching some sightseeing highlights or different tour options to take advantage of if your schedule allows. It's also helpful to look up a few restaurants in your local area. It's a great way to occupy your mind, mingle with other people and dabble in the leisure side of travel.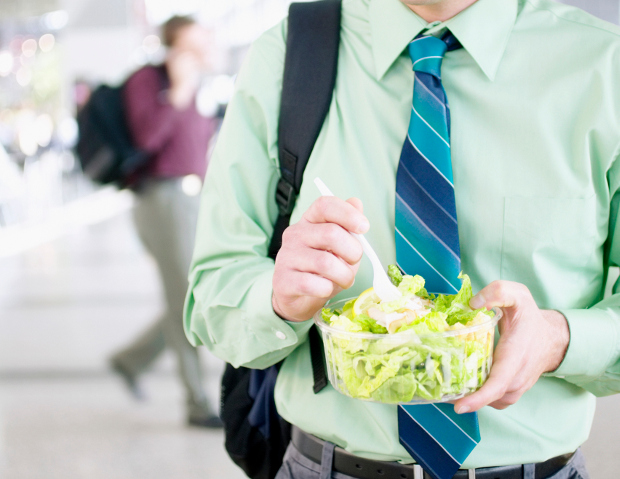 Jet Lag
If you're not a frequent long haul traveller, you may be surprised at just how much it can take out of you. Overseas travel will zap your energy, but there are a few steps you can take to help minimise jet lag and adjust to your new time zone. 
Sleeping on the plane: It can be hard for some, but catching a few Zs on the plane is a good way to prevent fatigue when you land. If possible, reset your body clock by getting a good eight hours while you're flying. Packing a sleep kit and employing a few sleep tricks will assist in this quest.
Eating and exercise: Maintaining a healthy eating and exercise schedule is the best way to boost your energy while you're on the road. Pack healthy snacks in your carry-on and skip the fried food commonly frequented in airports. Carve out some time in your schedule to get some exercise, whether it's a 30 minute jog in the morning or a cycling sightseeing tour. 
Other Travel Articles You Might Like...