23 October 2018
LA is a city that has it all, and then some more. The thriving metropolis boasts fantastic weather, an energetic atmosphere, and a mixture of eclectic neighbourhoods and culture.  Its expansive footprint, however, can make it an overwhelming foreign city at times, even to the most frequent travellers.
Whether you're often in LA for work or are flying into LAX soon on a one-off business trip, there are a few insider tricks that will help you make that next work trip a smooth and enjoyable one. Here are a few of our top tips for making the most out of Los Angeles on your next business trip: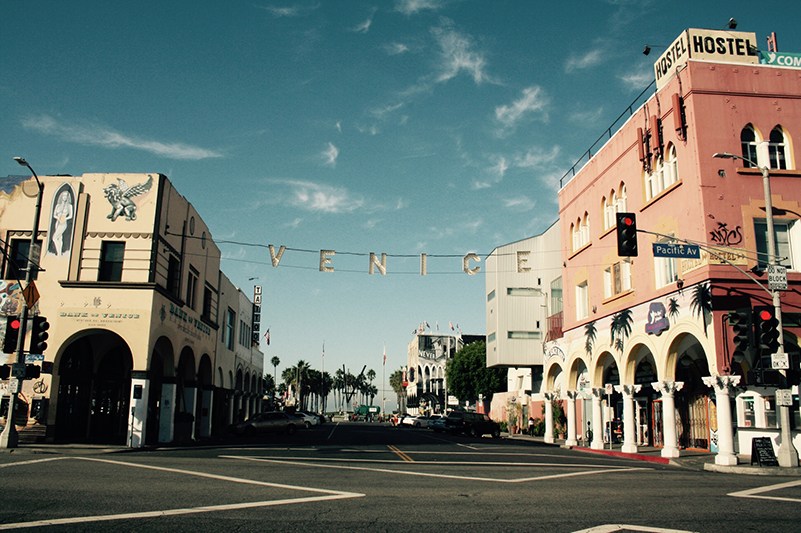 Where to stay?
Your accommodation would be dictated by where meetings or commitments are taking place, as the LA commute can be quite tedious at times. Three key suburbs we recommend are:
Downtown LA
This hub covers diverse areas including Chinatown, Little Tokyo and the quirky and newly redeveloped Arts District. LA's central business district is home to the city's iconic art museums, architectural landmarks a plethora of dining options and some fantastic rooftop bars. Hotels in this area also provide great access to Dodgers Stadium in case you're lucky enough to catch a game after hours.
West Hollywood
West Hollywood provides a more local experience, it's quieter and a little less touristy, with great amenities, fantastic shopping, restaurants and cultural attractions.  It's a safe neighbourhood with a unique atmosphere, as well as easy access to some of LA's hikes and cultural attractions.
Santa Monica
If you have a little flexibility and want to make the most of the coast, Santa Monica is a great base. It offers hotels with fantastic water views, as well as more suburban boutique properties, all within safe walking distance to the 3rd Street Promenade (a shoppers mecca), healthy dining options, and of course the Pacific Ocean.
 
Where to get active
One of LA's biggest perks is how accessible the surrounding hills are for hiking.  Griffith Park offers 19 different trails for all levels of fitness, from the leisurely Berlin forest trail which passes the iconic Hollywood Hills sign, to some of the more challenging 3-4 hour hikes.
This popular celeb spot offers a moderate hike that meanders through the back hills, finishing with an amazing view over the city.
A great spot for a quick hour of power, this hike is one of the closest to the surrounding suburbs, making it easily accessible if you don't have a lot of time. The 5km loop is quite shaded and a great one for visitors, as you just have to go with the flow of the loop trail. 
Santa Monica - Venice Bike Ride
If you have the time to rent a bike and stretch those legs, post long haul, pre-business, there aren't many spots better than the stretch between these two beaches. Sunny, flat and with plenty to see along the way, as well as great beach front bars and cafes to grab a bite to eat. Highly recommended as a way to get some vitamin D and loosen the limbs after touching down.

Getting around LA
In LA there are quite a few options. Self-drive gives you the freedom, which your business matter very well may depend on, however, if this is your preferred option take a bit of time to practice in the back streets first.  A good trick to remember when turning is 'tighty righty' to stick to the correct side. Uber & Lyft are other great options so make sure to download them before your trip. If you're signing up, look out for first-time discount codes.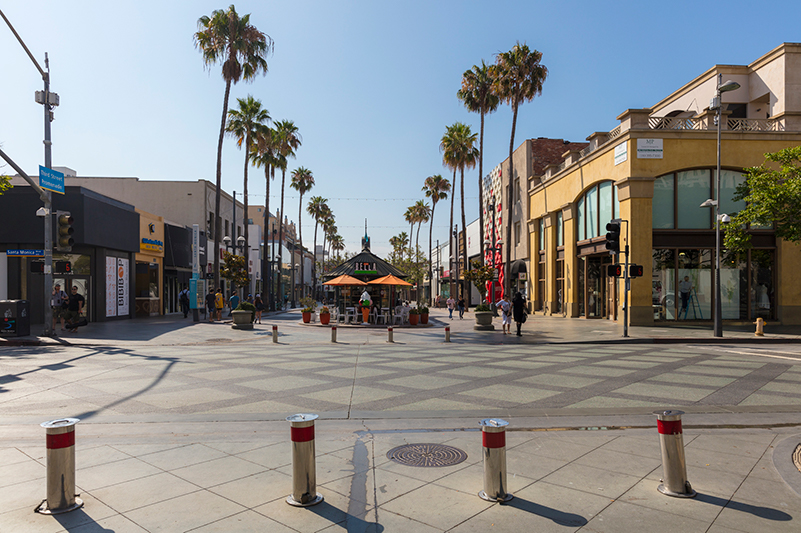 Where to find healthy food options
LA has the most diverse culinary scene, offering something for every kind of eating plan, diet and taste bud. Whether you're vego, vegan, keto, gluten-free or just trying to stay fit and healthy on the road, this city will cater to your tastes, more so than anywhere else in the country. From poke to Mexican, hearty salads and everything in between, some reliable spots are:
Whole Foods Market - organic supermarket with dine-in & to-go, various locations
Cafe Gratitude - gourmet plant-based restaurant, various locations
Sweetgreen - salad & grain bowls, various locations
Evo Kitchen - plant-based eatery, West Hollywood
Han Bat Sul Lung Tang - bone broth & kimchi, Koreatown
Flower Child - fresh & sustainable produce restaurant, Santa Monica
Erewhon Market - upscale health food market, La Brea
---
Other Travel Articles You Might Like...