2 August 2015
Words by Natalie Paris
A survey by the International Air Transport Association suggested that 43 per cent of airlines experienced more than 100 cases of unruly passengers in a year. We round up the more bizarre cases of air rage that have come to light in recent years.
Noodle Rage
Apparently unhappy with her seating arrangements, a Chinese passenger berated a crew member before throwing hot noodles at her on a flight between Bangkok and Nanjing. The flight returned to Bangkok and the pilot asked the passenger and her entourage of three others to disembark.
They were reportedly upset after being told they couldn't sit together and continued to complain even after a flight attendant helped them change seats. China's National Tourism Administration said the tourists had "badly damaged the overall image of the Chinese people."
Nut Rage
Recently, the daughter of a high-profile airline chairman demanded that an air steward be removed from a plane for offering her nuts.
She was angry that the macadamia nuts had been given to her without her asking for them, and without a plate. The plane was taxiing down the runway when the offending nuts were produced but the pilot was forced to return to the terminal at JFK airport.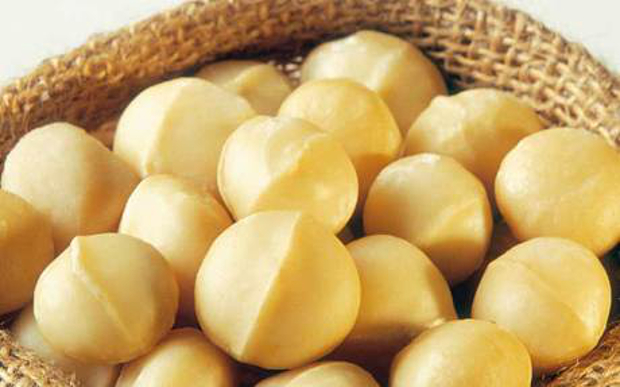 She later apologised and resigned from her position as head of cabin service.
Knee Rage
Rules of etiquette when reclining seats on planes became a hot topic this year, mostly due to a string of rows caused by a simple but devious device – the knee defender.
The innocuous-looking lumps of plastic can be used by air passengers to preserve leg space on long-haul flights by preventing the seat of the person in front from reclining. Its use led the diversion of a flight following an argument.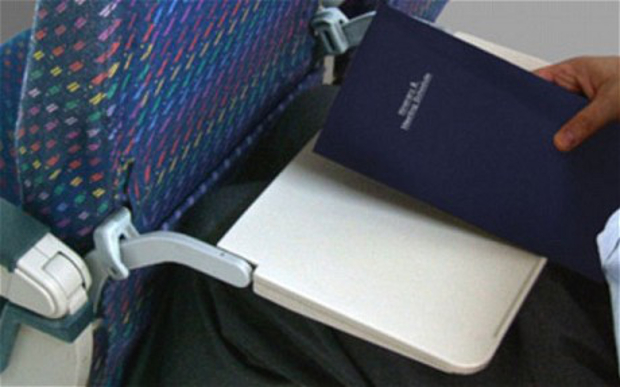 Then, a week later, a different airline was forced to divert a flight after another row about legroom.
Meanwhile, anyone who has ever flown on a plane before got involved in a debate about whether or not reclining seats should be banned. A whopping 16,215 readers (72 per cent) voted yes in a poll.
Pyjama Rage
The little extras are what you pay for in first class – but there is a point when you can get too hung up on your entitlements.
Two passengers, in August 2012, decided they would rather miss their flight than suffer the indignity of business class pyjamas.
Expecting to be able to snuggle up in first-class nightwear, the plane had in fact run out of XL-sized clothes. The pair were offered business-class PJs in the right size but refused them and disembarked, causing a 30-minute delay.
Wine Rage
Gerard Depardieu, the actor, apologised in 2011 for urinating into a bottle during a flight. The Frenchman, who was caught short on plane from Paris to Dublin, was told he could not go to the toilet as the seatbelt sign was on the lavatories were shut.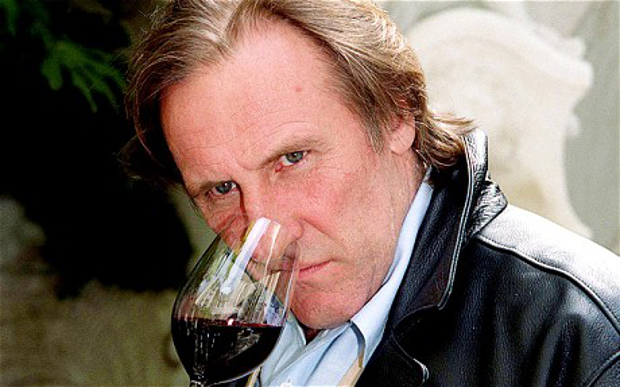 He said he tried to relieve himself as discreetly as possible. The airline said Mr Depardieu's antics meant the plane would be grounded for two hours while staff cleaned the carpet.
Naked Rage
Staff on the runway at Manchester Airport were treated to a shocking sight in October last year, when a passenger decided to completely disrobe on the tarmac.
The 52-year-old man, who appeared drunk according to a report in the Manchester Evening News, had been verbally abusing passengers on a flight home from Malta.
He then continued to act bizarrely having left the plane, shouting at the airport's ground staff, allegedly challenging the captain to a fight and urinating against a wall before taking his clothes off.
Police said he was dry tasered and arrested on suspicion of being drunk and disorderly in a public place. He was then issued with a Fixed Penalty Notice.
Toddler Rage
Two-year-olds can be hard to placate at the best of times.
One toddler's temper tantrum was so great however that her whole family ended up being removed from a flight to Boston in March 2012.
The parents of the girl had been unable to get her to put her seatbelt on and so the pilot required that they leave the plane for safety reasons.
Barking Rage
A Russian artist pleaded guilty to assault after she became angry in mid-air and ended up punching and kicking flight attendants while barking like a dog.
She also, according to court documents, attempted to bite attendants who were trying to restrain her on a different flight in 2009.
 
This article was written by Natalie Paris from The Daily Telegraph and was legally licensed through the NewsCred publisher network.
Other Travel Articles You Might Like...