3 May 2015
Words by Richard Quest 
The business lounge: it's a beacon of relief for the frequent flyer. Inside lies the promise of a little privacy, the chance to relax, to gather your thoughts, refuel and recuperate.
The problem is, in so many cases, that the so-called sanctuary is anything but peaceful.
These days, many business lounges are just as busy as the airport concourses. In the worst cases, they are positively heaving. Travellers are crammed into every corner, balancing plates of curled cheese and discoloured ham on their knees, battling to log on to the free Wi-Fi, while clutching a dog-eared free newspaper.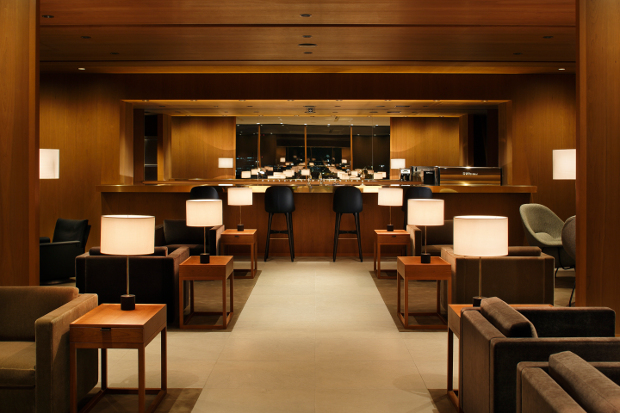 The point of the lounge is simple. It's a message to frequent flyers that says: "You're important." Lounges offer status, comfort, convenience and efficiency. So why do so many fail to deliver?
Part of the reason is that they're simply too accessible. Star Alliance's lounges, in particular, are full of the flotsam and jetsam of so many airlines that they feel anything but exclusive. There's nothing worse than going to a lounge and finding that there's nowhere to sit.
Actually that's not true: the worst thing of all is arriving at a lounge and being turned away.
Like poor Will.i.am at the United lounge in JFK, I too have had my credentials questioned. I was once turned away by an officious Austrian Airlines representative when my paper card (I'd lost the plastic one) didn't pass muster.
The indignity! The trick in these situations is of course to make it look as though you didn't want to go into the lounge anyway, but it's not an easy act to pull off.
Even if you do have the right credentials, key features can remain fiendishly awkward to use. In Zurich, accessing the Wi-Fi required me to scan my boarding pass, print out a code and then enter it on to an access screen. Why? It's 2014! Wi-Fi should be as readily available as drinking water in these places.
It is time for airports and airlines to rethink the concept. Over time it has become a deceit; a Wizard of Oz curtain behind which there is nothing special to see.
Not only that, it has become populated by every type of traveller. Come the school holidays, some even bring their children. These offenders are perhaps the worst of all, as they are exactly the same people who would turn their noses up at other people's offspring spoiling their peace and quiet.
One answer is to offer different levels of lounge. Qatar's premium lounge in Doha feels like a truly exceptional place to be. Singapore offers a business lounge that is a cut above that offered to Star Alliance members in the same airport. Parents would surely welcome a family lounge.
The simple fact is that business travellers do have different needs and frequent flyers should be rewarded for their custom.
I want to be able to sit in a quiet, comfortable seat, free of distractions, hooked up to Wi-Fi, with decent food and useful facilities at my fingertips.
In short, like my fellow business travellers, I want to feel at home. Airlines, take note.
 
This article was written by Richard Quest from The Independent and was legally licensed through the NewsCred publisher network.
Other Travel Articles You Might Like...