7 December 2015
Words by Scott Mayerowitz
American Airlines is changing its frequent flyer program, becoming the latest carrier to have passengers earn kilometres based on how much they spend rather than how far they fly.
The move follows similar changes by Delta Air Lines and United Airlines and benefits business travellers who purchase expensive, last-minute tickets.
The Fort Worth, Texas-based airline also tweaked its reward chart, effective for trips booked after March 22. A domestic roundtrip award ticket remains 40,200 kilometres but flights from the US to Canada and Alaska will go up to 48,200 kilometres roundtrip.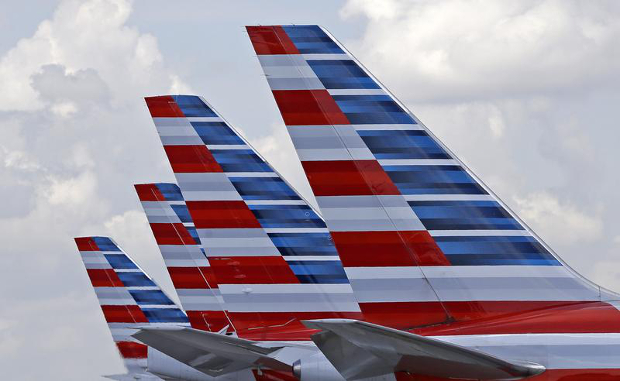 Off-peak flights to Hawaii also become more expensive at 65,000 kilometres instead of 56,000 kilometres but peak flights remain 72,500 kilometres. Some long-haul flights to South America, Europe and Asia are increasing, too.
The biggest change domestically is the introduction of new 24,000-kilometre roundtrip awards for short flights of 800 kilometres or less.
American spokesman Casey Norton said the most-popular awards aren't changing. At least 75 per cent of the award tickets booked would not cost more under the new system.
But it will likely be harder for those infrequent travellers to earn kilometres.
Under the current system, a non-elite member of American's loyalty program flying roundtrip between New York and Dallas would earn 4,470 kilometres. Starting in the second half of 2016, that same passenger would earn 8 kilometres per dollar of airfare — excluding government taxes and fees — they spent.
So a passenger flying on deeply-discounted $148.20 roundtrip advance-purchase ticket ($111.63 base fare plus $36.57 in taxes) would lose out, netting only 898 kilometres. But somebody buying a last-second $1,174.20 ticket on that same route ($1,066.04 base fare plus $108.16 in taxes) would come out ahead by earning 8,577 kilometres.
Elite flyers would earn 10, 12 or 16 kilometres per dollar based on their status tier, similar to Delta and United's programs.
American had held off making any changes to its program until it finished its merger with US Airways. The new combined airline recently unified its reservation systems — the hardest part of any merger — and is now moving on to make other changes.
Copyright (2015) Associated Press. All rights reserved. This material may not be published, broadcast, rewritten, or redistributed.
This article was written by Scott Mayerowitz from The Associated Press and was legally licensed through the NewsCred publisher network.
Other Travel Articles You Might Like...