19 February 2015
Words by Ben Stower
When you're travelling around the world on business you don't always have time to smell the flowers and you definitely don't want to be wasting minutes on dealing with life's inefficiencies.
We're in the middle of the smartphone age and everyone knows there's an app for everything under the sun. Not true? We disagree; at least when it comes to business travel. See for yourself with these top 13 apps for business travellers.
1. TripIt - Free (TripIt Pro - $61.99/year)
TripIt simplifies organising travel by acting as your pocket secretary and storing all of your hotel, flight, car hire and restaurant confirmation emails in one place. The app then takes it one step further, combining all your booking confirmations into one master itinerary, laying your entire trip out in an easy-to-read style. Upgrade to the pro version for extra features such as real-time flight alerts and VIP travel benefits.
2. iTranslate - Free (Premium - $6.99)
No longer do we have to stumble through language barriers with awkward games of charades and guess-this-word. iTranslate gives you access to more than 90 languages with a voice output that speaks the words for you in the proper accent. Upgrading to Premium unlocks the voice input function, which enables the app to instantly translate your words into the desired language.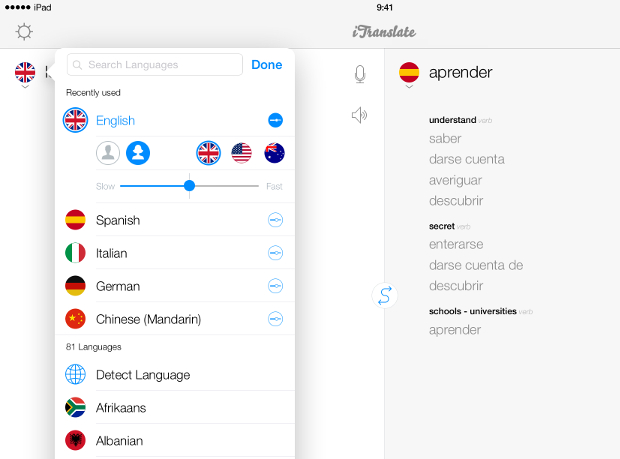 3. GateGuru - Free
With GateGuru you'll never be left feeling overwhelmed in the airport due to lack of information. The app acts as one part flight itinerary and one part airport insider guide. The JourneyCard feature organises all your flights in one place with alerts on security wait times, flight delays, gate changes and layover time adjustments.  Meanwhile, the AirportCard provides everything you need to know about the amenities, weather, eateries, shops and other services at airports around the world.
4. SeatGuru - Free
When you look at your plane ticket the seat number 48B might not strike you as foreboding, until you realise that on this particular aircraft it's the seat right next to the cabin's rear toilets. SeatGuru helps you avoid unwanted seats by providing updated cabin and seat maps along with user submitted seat reviews and photos for more than 100 airlines.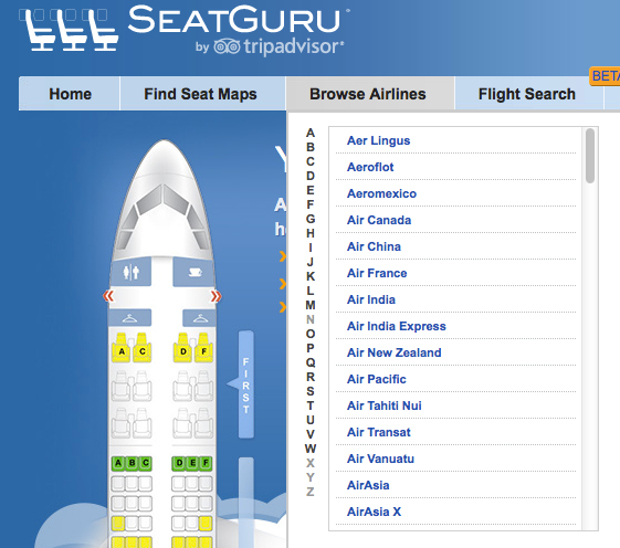 5. Onavo Extend - Free
One of the most unexpected costs when travelling for business comes from phone data usage. It's hard to keep track of how much data you're using (even harder to claim as an expense), but once you install the free Onavo Extend app you won't need to worry about your usage. Onavo Extend works in the background compiling reports on where your data goes and formulating ways to help you use less. It also lends a hand with the latter such as reducing image quality based on your data saving settings.
6. AroundMe - Free
No one expects you to know every city like your hometown. Enter the AroundMe app. More of a GPS than a local guide, AroundMe identifies your position and gives you a list of the closest banks, bars, petrol stations, hotels, restaurants and other points of interest. Once you've chosen a destination, the app calculates the fastest route from your current location, taking away one prominent headache of being in a new city.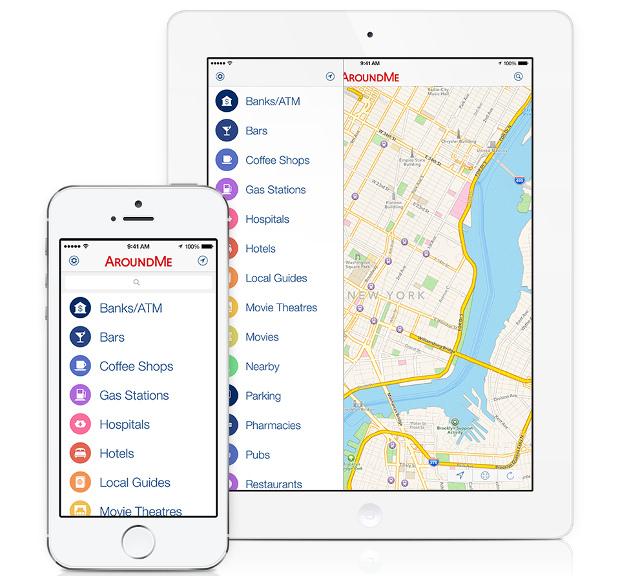 7. AllSubway - $1.29
AllSubway is one of the more basic apps on this list, but that doesn't make it any less important to business travellers. With a database of more than 212 subway maps from 171 cities around the world, AllSubway makes getting around on public transport so much easier.
8. Expensify - Free
Are you tired of having to hold onto every receipt during a business trip only to return home knowing you've lost a couple including the one for that expensive lunch with clients? With Expensify you can scan all the receipts you amass during your trip, combine them into one report and print it out for quick and easy expense reporting.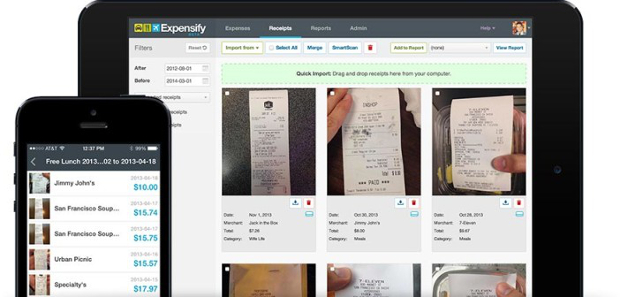 9. AwardWallet - Free
Keep track of all your loyalty programs on the one app, which allows you to see your balances and reward numbers on programs such as frequent flyer miles and hotel points. AwardWallet's charm lies in its simplistic design, showing all the information you need to know on the one screen and allowing you to investigate further into any program you're with.
10. Refresh - Free
It's not stalking: it's creating better relationships. When you're meeting new clients or business associates for the first time it's never a bad idea to get to know them a little better beforehand. The Refresh app sources information from the web and social networks (Facebook, LinkedIn, Twitter etc.) to provide you with detailed information about your contacts including shared interests and past achievements.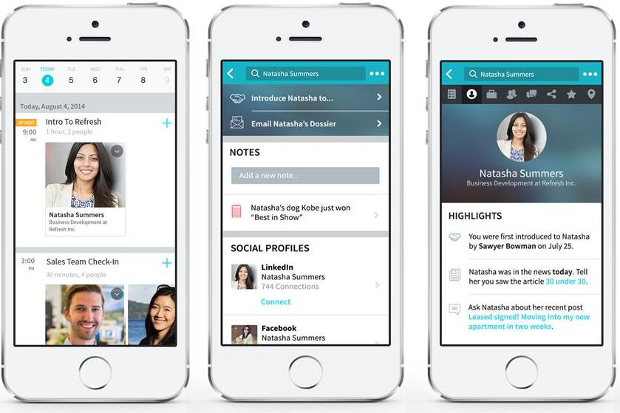 11. LoungeBuddy - Free
Take the guessing game out of airport lounges with LoungeBuddy, a database of more than 1,900 lounges in 500 of the world's most popular airports. With the app you'll be able to see the hours, location, reviews, photos, access requirements, amenities and guest privileges for every lounge. Next time you're looking for a relaxing drink between flights you'll know exactly where to go and what to expect.
12. Evernote - Free (Premium - $6.49/month & Business - $14/month)
Evernote is well-deserving of its categorisation as a Productivity app. The creative team behind it have found a way to combine multiple workspaces, so you can collate handwritten notes, photos, web articles and more in one easy to access space. It's fantastic to have during meetings or while on the move, allowing you fast access to ideas, resources, agendas and more. The basic version is free, while upgrading delivers more features such as multiple collaborators on notes in the Business version.
13. Viber - Free
Stay in touch with loved ones, colleagues and clients while on the road and overseas without having to worry about expensive call rates. As long as you and the person you're contacting have the Viber app, you'll be able to call and send text, video and picture messages via a WiFi or 3G connection. 
Other Travel Articles You Might Like...