20 September 2015
Two new breakthroughs from TomTom could help in pointing all carmakers on the route towards a self-driving future while a new initiative from Intel could also offer drivers peace of mind when it comes to car-focused cyber attacks. 
From Mercedes and Volkswagen to BMW, Ford and of course, Google, every company with a vested interest in the automobile is making progress in the area of turning drivers into passengers.
However, getting there without a clear map is a massive hurdle and one that TomTom may have overcome. On the eve of this year's Frankfurt Motor Show, the navigation company has detailed its first commercially available HAD Map for an entire country: Germany.
It covers the compete Autobahn network including a three-dimensional lane maps for 24,000 kilometres of road network which, in TomTom's own words, will enable an autonomous car to see beyond its sensors.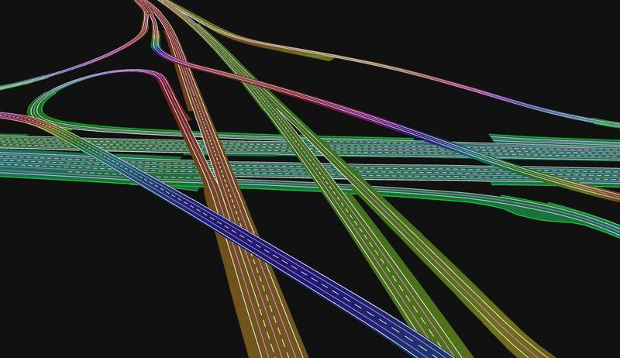 "We believe that our ability to deliver a HAD Map for Germany demonstrates both the power of our mapmaking engine and our continued commitment to meeting the needs of the automotive market," said Antoine Saucier, Managing Director, TomTom Automotive.
Alongside the HAD map, the firm also launched something called RoadDNA which is a system which can make potentially any connected car smarter by giving it access to hyper-local information - either on the infotainment display or via a head-up display.
"We know that the future of automated driving hinges on the ability of a vehicle to continuously know exactly where it is located on the road," said Harold Goddijn, TomTom CEO. "TomTom RoadDNA is the only technology of its kind that delivers highly accurate vehicle localisation content in an efficient and cost effective way."
For a connected or autonomous car to know exactly where it is on a road or within a lane, it needs to process and cross-reference large amounts of information in real time. However, with RoadDNA everything is simplified by using patterns - i.e., sensors look for and recognise groups of objects to inform position rather than having to identify every single object on a road individually.
And as cars get smarter, so do the types of attacks aimed at them. Cars used to be stolen, but now there's a real fear that they could be hacked.
On Monday, Intel announced the Automotive Security Review Board (ASRB), a global initiative to minimise any future cyber risks. "We can, and must, raise the bar against cyberattacks in automobiles," said Chris Young, senior vice president and general manager of Intel Security.
"With the help of the ASRB, Intel can establish security best practices and encourage that cybersecurity is an essential ingredient in the design of every connected car. Few things are more personal than our safety while on the road, making the ASRB the right idea at the right time."
Copyright AFP Relaxnews, 2015.
This article was from AFP Relax News and was legally licensed through the NewsCred publisher network.
Other Travel Articles You Might Like...