Be A Business Success Story: How To Avoid Some Common Mistakes On The Road
13 April 2015
Words by Carlie Tucker
Learning and travelling go hand in hand. Business travel is no exception. Every time you board the plane in the name or work, the possibilities of what lies ahead are limitless, but there are a few things that could put a damper on your plans to make the most of your journey. Here are some of the most common business travel mistakes and how you can avoid them.
Before You Go:
Don't fall victim to a poorly packed bag
Thoughtful packing is the best way to kick off your journey on the right foot. Don't just throw a few things together. Take the time to list what you'll need while you're away. Consider the weather, where you're going and how you will be spending your time. Choose your clothing items carefully with versatile items that can go from day to night. Use the right packing technique and pack like a pro.

Image courtesy of Getty
Let your bank in on your plans
This is especially important if you're travelling overseas. Tell your bank where you will be spending time so that any changes in your spending won't be viewed as suspicious activity. The last thing you want is for your cards to get cancelled or your account to be frozen while the bank attempts to contact you about possible identity theft. It only takes a few minutes to call up the bank and let them know when and where you will be travelling. 
Location, location, location!
Before you book your hotel, let your Travel Manager know where you will need to be for the majority of your business trip. Finding a hotel within close proximity is key to ensuring your time is spent where you need to be rather than getting to where you need to be. Booking a hotel in a convenient location cuts down on the possibility of getting lost or getting stuck in traffic. It also means that you can spend more time preparing yourself instead of worrying about how and when you will get to the office.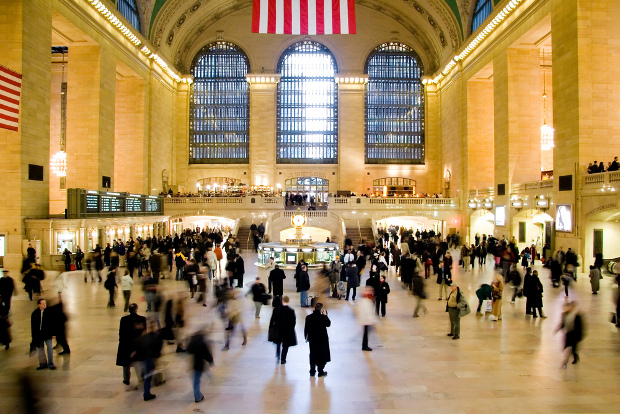 On The Road:
Make a connection
Do you have a non-stop, direct or connecting flight? If it's the latter, do you have enough time to actually make your connection? This is often overlooked as travellers vie for flights that will get them to their destination in the least amount of time possible. But, overlooking your connection times is a sure way to miss your connecting flight. The general rule is to allow at least two hours to catch a connecting flight. This is usually enough time to cover any minor delays and get through the airport without having to rush.
Take photos of your rental car
If you're renting a car, make sure you take your own photos of any dings or scratches before you drive off the lot. It's easy to rely on the rental company's assessment of any damages, but there's no telling when they last had a thorough look at the car. You might notice something they haven't, but unless you take a photo of it, you may have some trouble proving that it was there before you took the car – a real problem especially if you haven't purchased any additional insurance.

Image courtesy of Getty
Don't neglect your health
It's all too common to get swept up in busy schedule while you're planning and travelling for work, but don't let it come at the cost of your health. If you're travelling to a new time zone, be sure to give yourself enough time to readjust. Avoid jet lag by integrating a few minor changes to your flying habits and don't forget to eat healthy. This last one is often the first to go out the window as fast food becomes an easy alternative in airports and on the road. Skip fatty foods, pack healthy snacks and take advantage of hotel fitness facilities. With a sound body comes a sound mind.
Save your receipts
When everything is a rush, asking for a receipt is usually the last thing on your mind. What's worse is when you do ask for a receipt and lose it! Collecting receipts for reimbursement is an important step that should not be overlooked. Get in the habit of asking (especially in taxis) and putting them in one spot so you always know where they're at. At the end of the day, it's worth sitting down for five minutes to go through them. Make sure you have them all, organise them and put them in a safe location where they will not be misplaced. 
Other Travel Articles You Might Like...