24 October 2016
Coffee is always a good idea when it comes time to kick off a business deal and when you're in Hong Kong on business that's no less true.  But when it comes time to navigate the maze of streets and the city hustle in search of a good brew that's also a friendly environment for business talk, it can be hard to know where to start. Here's a guide to some of the best coffee houses and cafes to meet a client, whether you're looking for a somewhere quiet and professional or simply the perfect cup o' joe.
The Coffee Academics – Various Locations
The Coffee Academics is a coffee spot you can trust, offering a consistently stylish and inviting atmosphere typical of any Australian coffee shop in five locations across Hong Kong and with Wi-Fi available to customers. The most convenient include the Wan Chai Road outlet, which is spacious, has plenty of natural light and boasts outdoor seating, as well as the flagship outlet in Causeway Bay, which with its prime location just behind Times Square is easy to find for even the newest business traveller to Hong Kong.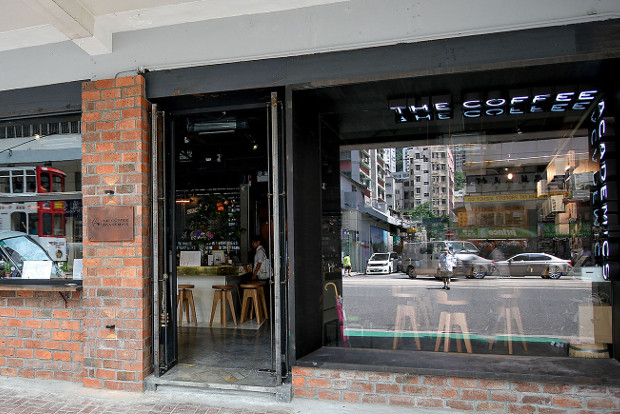 Knockbox Coffee Company – Mong Kok, Kowloon
If you're looking to conduct your meeting old-school style – sans connectivity and chunky laptops – Knockbox Coffee Company offers the perfect space for straightforward but enlightening business chit-chat. With no plugs or Wi-Fi – or plush lounges – the emphasis remains on the coffee over stylistic frills. A true coffee house, you'll no doubt be impressed by the sheer range of beans on offer – one of the most impressive selections in town.
18 Grams – Mong Kok, Kowloon 
If excellent coffee is a core requirement of your business meeting, 18 Grams fits the bill. As one of the first to bring barista coffee to the masses in Hong Kong, it has gone on to become a successful cluster of eight coffee outlets and as well as history, it comes with true street-cred. With numerous awards under its belt, the coffee is consistently amazing and the relaxed vibe suits the brew perfectly for a casual meet-up. You can even get Aeropress coffees. The Mongkok outlet is the biggest and offers a wider menu selection.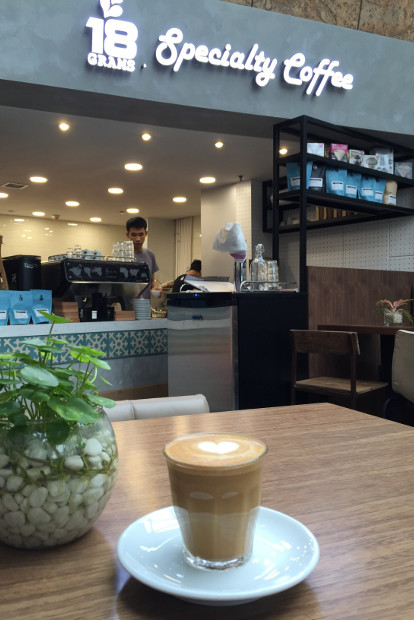 Fuel Espresso – Landmark, Central
This basement coffee stop has a strong reputation among smartly dressed business executives for pouring Hong Kong's best Italian handcrafted coffee in a boutique setting. With staff who are accustomed to pleasing a business-oriented clientele, you can trust you're in good hands, the service is efficient and the vibe professional. This is the place to go if you're really looking to impress.
---
To make getting there easier:
9 Airport Hacks to Make Your Business Travel Easier
What Not To Wear Through Airport Security
---
Think Cafe – Causeway Bay
Think Cafe refers to itself as 'An Idea Workshop', and while it offers drinks it's really more of a membership club. For HKD60 per person you get access to three hours of unlimited tea, coffee and water – in a space with great big tables, Wi-Fi, power points, comfy arm chairs and plenty of room to spread out and work on a big project. For a big meeting or for those who need that extra space, Think Cafe is the perfect place to do it where you won't be interrupted. There's also a library with over 1000 books and you can bring your own food.
Cafe Deadend – Po Hing Fong (PoHo)
If you're looking for a stylish setting, great coffee and some nifty bites too, Cafe Deadend delivers. The white walls, concrete and marble floors and wooden tables create a chic indoor and outdoor feel that's welcoming for clients, offering peace away from the city hustle and bustle. There's plenty of privacy to talk as well as ample space to set up a laptop. The food is simple but tasty and impressive.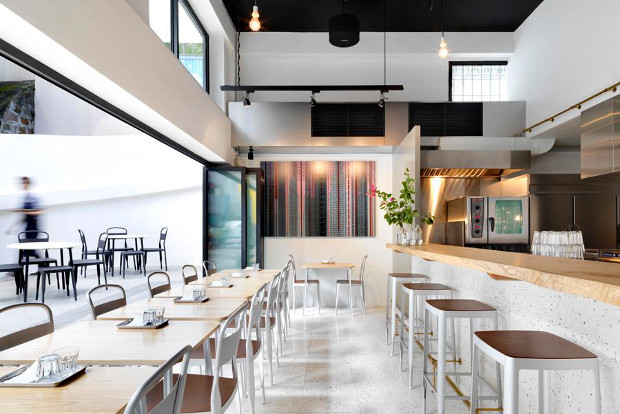 Elephant Ground – Central
A favourite amongst executives in the Central area, Elephant Ground draws business professionals back time and again for the great coffee, starting with the finest beans. They pride themselves on creating the perfect cup of coffee, from the perfect roast and brewing method to presentation. Meet with your client at the seats around the coffee bar for a very casual meeting or opt for the al fresco style seating. Find Elephant Ground at the back of WOAW! Concept store.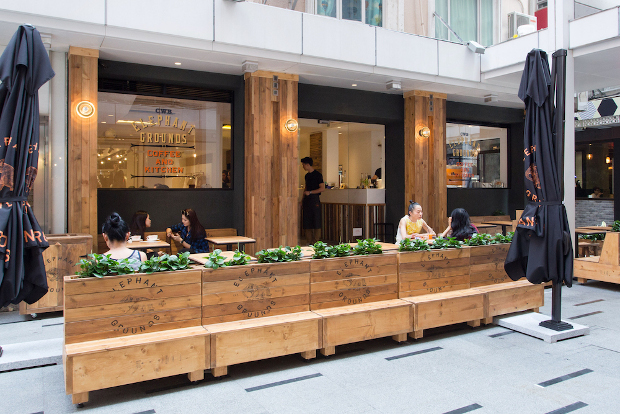 JAVA JAVA Coffee & Tea Lounge – Pound Lane, Sheung Wan
For a comfortable and cosy environment complete with lounges and tables in a living room atmosphere, don't look past JAVA JAVA Coffee & Tea Lounge. Open until 9pm throughout the week, it is quiet and relaxed most of the time and you'll find some alternative menu items, including a green tea latte and vegetarian bites. On Thursday, Friday and Saturday nights however the crowd changes as live music hits the stage and the cocktails come out, with extended hours into the night.
Other Travel Articles You Might Like...