2 February 2016
Words by Ben Stower
I make this statement with the utmost confidence in its truth: There isn't one business traveller who embarks on a trip without some form of technology.
Regardless of where smartphones, tablets, Bluetooth headphones, luggage trackers etc. sit on your priority list, there's no doubt technology is a necessary tool to ensure a seamless and productive travel experience.
Whether you're a tech geek, closet fan or curious business traveller, the following new travel technology should not go unnoticed.
Griffin's Travel Power Bank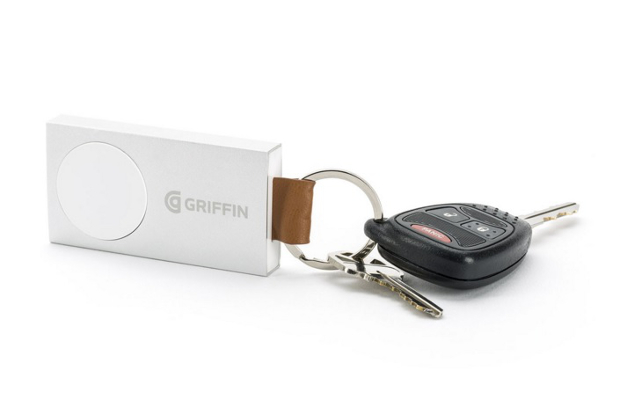 Image: Griffin
One of the biggest tech products in 2015 was the Apple Watch. Millions of these iPhone-affiliated watches were snapped up by travellers wanting all of their contacts, messages, emails and more right on their wrist.
However, like all electronic devices, the Apple Watch has a limited battery life making it just another thing that needs charging.
Help and convenience is available in the form of Griffin's Travel Power Bank, a convenient Apple Watch charger that's only slightly larger than your car key. In fact, the Power Bank can be attached to your keyring, yet still boasts enough power to recharge your watch at least three times.
Bluesmart Carry-On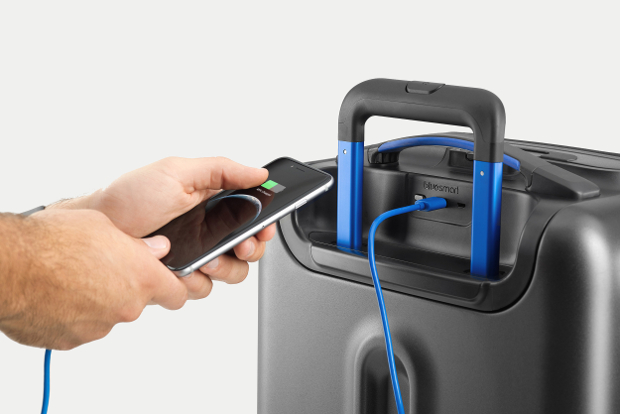 Image: Bluesmart
The Bluesmart Carry-on is a huge leap forward in making bags more than just compartments for our belongings. The world's first 3G- and GPS-connected bag can also be locked and unlocked, weighed and tracked with your smart phone.
Getting low on battery? The Bluesmart has a built-in battery with the capability of charging your smartphone six times. There's also no sacrifice to space – 34 litres of room inside – or bag quality – 3.8-kilogram polycarbonate and aluminium frame.
---
Are you on Facebook? How To Use Social Media As A Business Travel Tool
Got a new laptop? 7 Steps To Choosing The Right Laptop Bag
---
ili Wearable Translator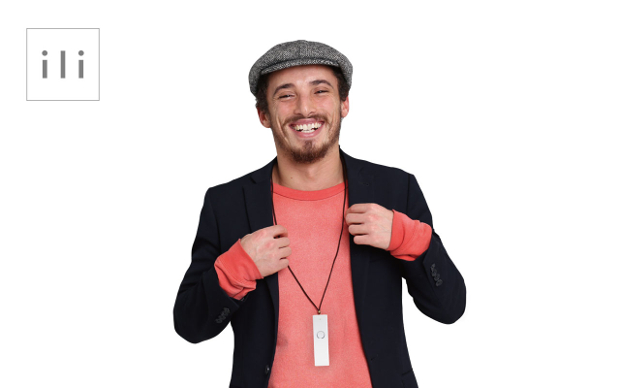 Image: ili
What's essentially the first step in making us all genius robots, the ili wearable translator was unveiled at CES 2016 in January.
The holder speaks into the translator, clicks a button and out comes the sentence in a different language. The device currently works with English, Japanese and Chinese speakers, but there are plans to include French, Spanish, Thai and more languages.
Surprisingly, ili doesn't require an internet connection to work, containing its own OS and travel-related dictionary, which enable it to translate words instantly.
Obviously it's not as cool as spouting French or Mandarin by your own accord, but it sure beats stumbling through a foreign language app.
Samsung Sol Bag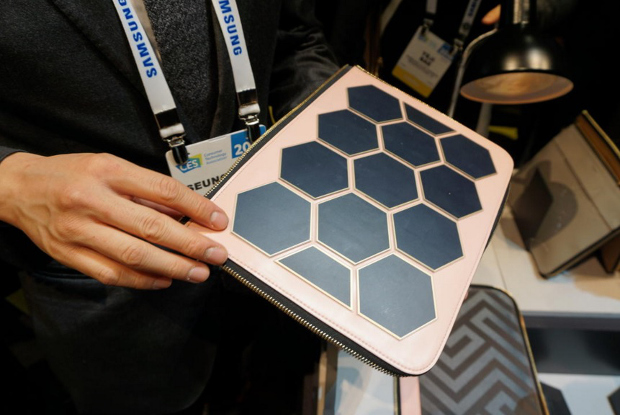 Image: Samsung
Another notable unveiling at CES 2016, Samsung's Sol Bag looks like a typical tablet case. However, this ingenious piece of travel tech has solar panels on the side, enabling owners to charge their phones using solar power.
It typically takes about four hours to charge from dead to full battery, but charging can only occur if the bag is in direct light. The Sol Bag is expected on shelves this year.
Zolt Laptop Charger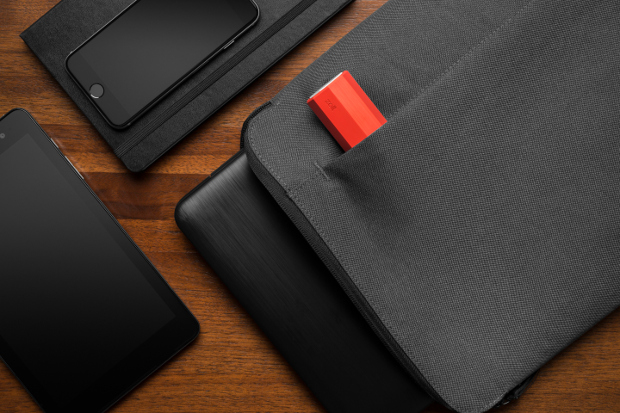 Image: Zolt
Stated to be "the world's smallest, lightest and smartest laptop charger", Zolt is innovative in its ease of use and power capacity.
The three-in-one device can simultaneously deliver power to your laptop and two mobile devices, or charge your GoPro, speakers and other devices.
Incredibly small, Zolt is about four times bigger than a stick of lip balm with fold-in prongs and the ability to save you from packing three or more chargers. 
Other Travel Articles You Might Like...