2 August 2015
Words by AFP Relaxnews
When it comes to fast, reliable connectivity for downloading boarding passes and checking email, travellers will be most impressed at Hartsfield-Jackson Atlanta International, which topped a new ranking of the best US airports for network coverage.
The world's busiest airport made an impressive leap in this year's edition of Rootmetrics' connectivity report, leapfrogging from seventh place in 2014 to the No. 1 spot for 2015.
For the report, analysts used off-the-shelf smartphones and captured network performance data as well as download and upload speeds at key locations at 50 airports across the country, including ticketing, baggage claim, and lounge areas.
"After all, airports aren't just hubs for travel," reads the report.
"They also act as hubs for mobile network activity. With mobile access prevented during flights, time spent in the terminal is often a chance when travellers use their phones to catch up on work, stay connected with social media, and find entertainment while waiting for boarding to start."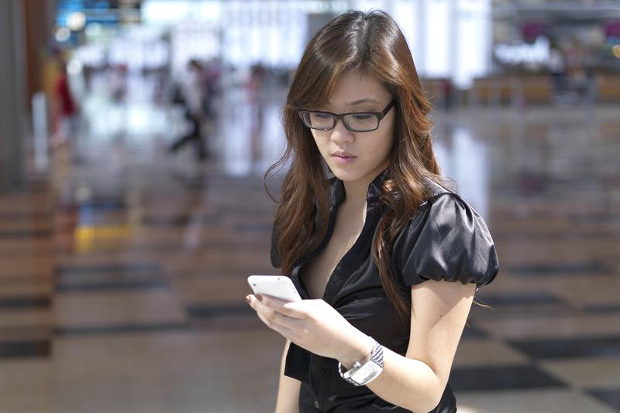 The report also provides carrier-specific data and concludes that Verizon offers the fastest overall speeds compared to rivals T-Mobile, AT&T and Sprint at five of the country's busiest airports (Hartsfield-Jackson Atlanta International; Los Angeles International; Chicago-O'Hare International; Dallas Fort-Worth International; and Denver International.)
Despite being one of the busiest airports in the US, passengers transiting through Los Angeles International may need to brace themselves for a slow internet, as the West Coast hub landed 48th on the top 50 list.
The airport that ranked the poorest on the list is Nashville International.
Here are the top 10 airports for network coverage in the US:
1. Hartsfield-Jackson Atlanta International, Atlanta, GA
2. Cleveland-Hopkins International, Cleveland, OH
3. Southwest Florida International, Fort Myers, FL
4. San Jose International, San Jose, CA
5. Dallas Love Field, Dallas, TX
6. General Mitchell International, Milwaukee, WI
7. Washington Dulles International, Washington DC
8. Logan International, Boston, MA
9. Sacramento International, Sacramento, CA
10. Metropolitan Oakland International, San Francisco, CA
Copyright AFP Relaxnews, 2015.
This article was from AFP Relax News and was legally licensed through the NewsCred publisher network.
Other Travel Articles You Might Like...