Business Travel 101: 6 Essentials You Need For Your First Work Trip
6 May 2016
Words by Carlie Tucker
Picture this: fresh on the corporate scene, you've nailed down your first job and put in the hard yards to prove your abilities. To say everything has gone according to plan is an understatement. You've done so well, the big boss has asked you to represent the company on your very first business trip.
After a few mental pats on the back and covert fist pumps at the prospect of travelling, you start to realise the reality and responsibility of this task. Aside from the pressure that comes with working on the road, doing something for the very first time can be intimidating. What will be expected of you? Are you prepared? What do you actually need for a business trip?
Well, rest assured you'll nail the latter with the help of this handy list. Here are six essentials for your first work trip:   

Image made by Carlie Tucker via Polyvore 
A Really Great Suit
You may have heard that old saying, 'dress for the job you want, not the job you have'. It's especially true when it comes to business travel. You'll be representing your company. Making a good impression is essential and looking the part is half the battle. Guys and gals alike should invest in a nice, well-tailored suit. Stick to dark, neutral tones for a versatile piece that can be dressed up or down depending on the situation.
It also happens to be a great starting point for a capsule wardrobe. Applicable to men and women, these compact wardrobes are suitable for all professional situations, including travelling for work.   
Comfortable Shoes
What many first time business travellers don't realise is that business trips involve a lot of walking. Whether it's through airport terminals, to and from the hotel or (if time permits) wandering the city for a little sightseeing, you'll be on foot quite a bit. Comfortable shoes are a must! With limited bag space (see below), you'll want to choose a single pair that you can wear with business and casual attire.
Gents should look for a nice pair of leather dress shoes or loafers, while the ladies should opt for a thick sensible heel, a wedge or a flat that provides a bit of support. Extra savvy business travellers always opt for something they can slip on and off in case of airport security.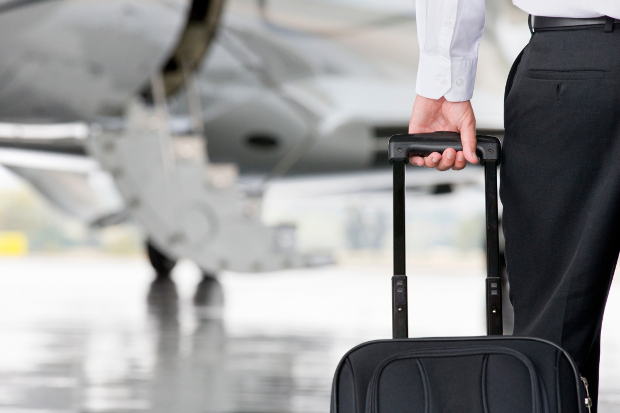 The Right Carry-On
The best business travellers know that checked luggage is a major no-no. With a few savvy packing tips, you can pack for up to two weeks on the road in a carry-on. But it can't be just any carry-on. If business travel is going to be a regular part of the job, this little piece of luggage is going to follow you down many roads (literal and figurative). You want to make sure you find a quality bag that suits your needs and your style.
Surprisingly, there are quite a few things to consider when it comes to buying the right bag for you. For instance, are you a two-wheel type of person or a four-wheel? Would you prefer soft side or hard side? And what about over the shoulder duffels? Get out to the shop, try them out, see what feels best, but choose wisely. A great bag can make a big difference.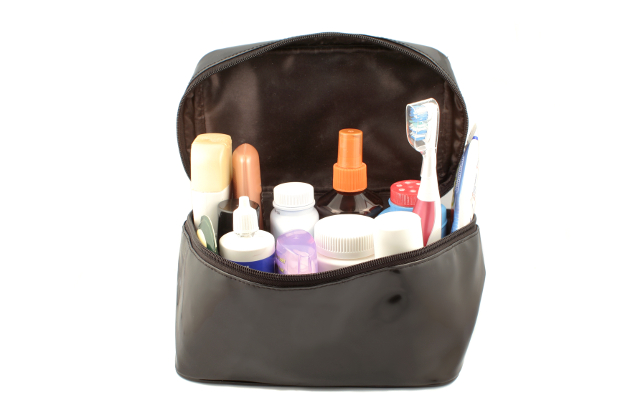 Toiletry Go Bag
Another great tip for road warriors-to-be, a toiletry go bag saves you the time and hassle of pulling together all of those little items before each trip. Think along the lines of shampoos, soaps, toothbrush and toothpaste, etc. Before your first trip, grab all those bathroom items you'll need, condense them into travel form (100mls or less) and pack them in a resealable, clear plastic bag. Toss it in your carry-on and leave it there.  You may have to refill/replace items as they run low, but you'll always have it ready for the next trip.
---
Heading overseas for work? A Practical Guide To Your First Overseas Business Trip
More helpful info on business travel with colleagues. The Dos And Don'ts Of Business Travel With Co-Workers
---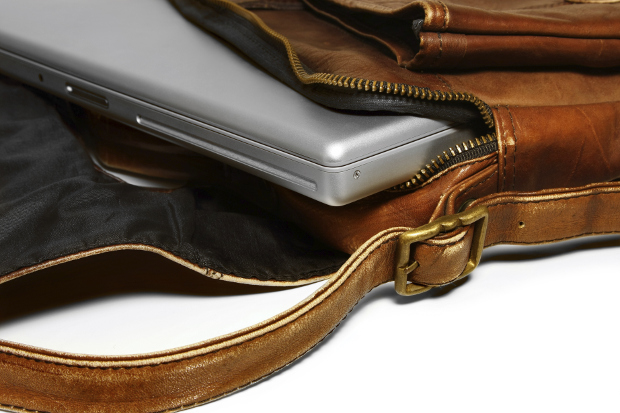 All Of Your Tech
You may be travelling, your role probably won't be put on hold while you're away from the desk. In fact, most business trips are the opposite. You'll have to juggle everyday tasks in addition to a hectic schedule packed full of meetings and/or presentations. It's important you have everything you might need with you, which inevitably means a laptop. To help ease the burden of carrying everything, it pays to get yourself a great laptop bag that can double as a briefcase. Just make sure there are plenty of internal pockets for the essentials:
Power cords
Phone charger
USBs
Pen
Notebook
Breath mints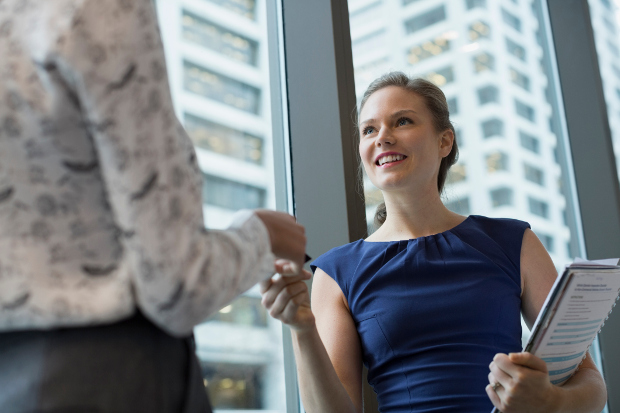 Business Cards
Last but not least, travelling for work opens up a whole new world of networking opportunities. Be sure to stuff a stack of business cards in your carry-on or laptop bag so you can capitalise on any opportunities. From the airplane to the executive lounge at the hotel, you never know when you might meet a new client or contact. Plus, you'll feel super professional when you're able to whip out a business card at the right moment.  
If your office doesn't issue official business cards, there are a few apps available that allow you to make and send e-business cards. Some even allow you to collect and import details into your contacts after a particularly fruitful networking sesh.   
Images courtesy of Getty unless otherwise noted
Other Travel Articles You Might Like...