8 November 2015
Words by AFP Relaxnews
The best airports in the world are found in Asia, while the worst are located mostly in the developing world. And Paris.
Those are the overall conclusions from the 2015 edition of Sleeping in Airports' best and worst airports list, as voted by globetrotters around the world.
On the list of the world's top airports are the usual suspects, with the perennial favorite, Singapore's Changi Airport taking the top spot, followed by Incheon airport in Seoul, and Tokyo Haneda in Japan.
In fact, the top five airports listed all hail from Asia, with Taipei and Hong Kong also represented. European hubs round out the top 10 list.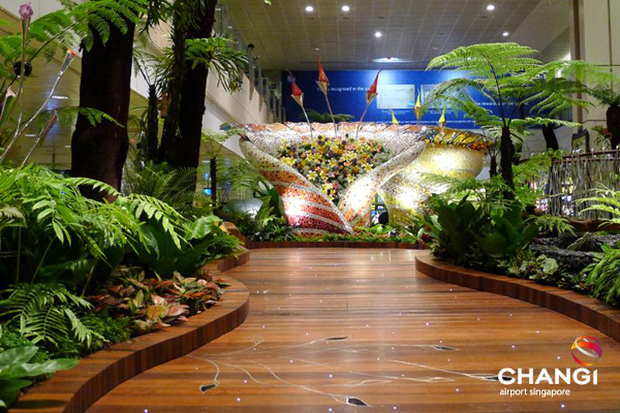 The only North American airport to crack the list is Vancouver International Airport.
Meanwhile, the other end of the list represents a major departure from the world's most luxurious airports.
There are no indoor jungles, aquariums, IMAX theatres, spas and luxury boutiques at Port Harcourt International Airport in Nigeria, for example, which nabbed the dubious title of world's worst airport.
Travellers arriving or transiting through the Nigerian hub are warned to expect virtually no seating for resting their feet; no air conditioning to cool them down in the stifling heat, and a tent that doubles as the arrivals hall.
While the list of the top 10 worst airports is largely filled with no surprises - most are from developing countries including Nepal, Uzbekistan, Haiti, and Afghanistan - there is one conspicuous hub that may seem out of place at first glance.
But according to flyers, the amenities and staff at Paris Beauvais Tille Airport are bad enough to crack the top 10 list.
"Located in what is plausibly a sparsely furnished converted factory with pre-fabricated "temporary" 10-year old extensions, BVA was voted this year to be the worst airport in Europe," reads an explanation on the Sleeping in Airports site.
"Grievances from voters are detailed and far-reaching, but generally revolve around the absence of chairs, kind staff, sufficient toilets and hygienic standards."
Here are the top 10 worst airports in the world:
1. Port Harcourt International Airport, Nigeria (PHC) 
2. Jeddah King Abdulaziz International Airport, Saudi Arabia (JED) 
3. Kathmandu Tribhuvan International Airport, Nepal (KTM)
4. Tashkent International Airport, Uzbekistan (TAS) -
5. Caracas Simón Bolívar International Airport, Venezuela (CCS)
6. Port au Prince Toussaint Louverture International Airport, Haiti (PAP)
7. Kabul Hamid Karzai International Airport, Afghanistan (KBL)
8. Ho Chi Minh City Tân Sơn Nhất International Airport, Vietnam (SGN)
9. Islamabad Benazir Bhutto International Airport, Pakistan (ISB)
10. Paris Beauvais-Tille International Airport outside Paris, France (BVA)
Here are the top 10 airports:
1. Singapore Changi International Airport, Singapore (SIN)
2. Seoul Incheon International Airport, South Korea (ICN) 
3. Tokyo Haneda International Airport, Japan (HND)
4. Taipei Taoyuan International Airport, Taiwan (TPE)
5. Hong Kong International Airport, Hong Kong (HKG)
6. Munich International Airport, Germany (MUC)
7. Helsinki Airport, Finland (HEL)
8. Vancouver International Airport, Canada (YVR)
9. Kuala Lumpur International Airport, Malaysia (KUL)
10. Zurich Kloten International Airport, Switzerland (ZRH)
Copyright AFP Relaxnews, 2015.
This article was from AFP Relax News and was legally licensed through the NewsCred publisher network.
Other Travel Articles You Might Like...
Request an appointment with a Business Travel expert