29 March 2015
Words by AFP Relax News
The potentially revolutionary device uses hydrogen to create electricity for powering everything from smartphones to games consoles.
Battery packs for giving laptops, tablets and smartphones extra juice while out and about and away from power sockets - whether because of business travel or backpacking in exotic locations - are nothing new, but they all have one thing in common.
When they run out of power, they need to be plugged into a mains electricity source in order to charge up. The Upp, which officially launched Tuesday, is different because instead of mains power, it uses hydrogen fuel cells that react with air to create the electrical current needed to power a device; the only by-product is water vapour, which is released into the atmosphere.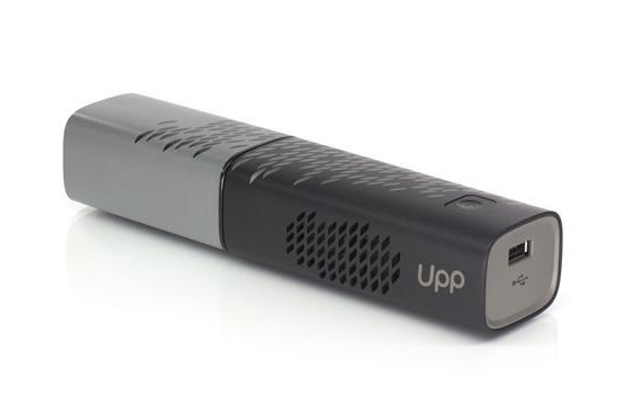 That might seem like an awful lot of technology for performing a task as simple as topping up a smartphone's battery, but for many countries around the world, access to mains electricity is not a given.
Even in South Africa, many towns are yet to be connected to the grid, meaning that families use car batteries to power all of the electrical appliances in their homes. And, as they are less than efficient, they need to be carried to a recharging station several times a week.
Therefore it comes a little surprise that the Upp's creators, Intelligent Energy, chose Cape Town, South Africa as the official venue for the gadget's unveiling.
The device is capable of giving power to anything that supports a USB connection and comes with a smartphone app which will allow users to keep track of how much power is left and when a fuel cell cartridge needs replacing.
Each cartridge is capable of charging a smartphone to capacity five times and when a new cartridge is needed the app can order a new one or point the user in the direction of the nearest store with cartridges in stock.
Copyright AFP Relaxnews.
This article was from AFP Relax News and was legally licensed through the NewsCred publisher network.
Other Travel Articles You Might Like...