21 July 2015
Words by Ashton Rigg
Sometimes the best deals are done over coffee. There's something about a casual setting coupled with the focussing powers of caffeine that makes cafes conducive to good business.
Whether your clients hail from Western Sydney or West Virginia, shout them a flat white at one of these Harbour City cafes and give your networking power a boost. We haven't picked your usual suspects or zeroed-in on the CBD, giving you plenty of choice on both sides of the bridge.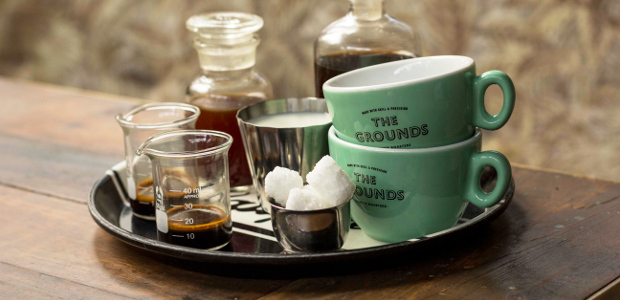 The Grounds of Alexandria
2 Huntley Street, Alexandria
Treat your clients to a visual feast at The Grounds of Alexandria. This landmark coffee roaster and kitchen has been around for a few years but continues to be one of the most Instagrammed cafes in Sydney. But The Grounds' beauty is not just skin deep – they're known for great coffee, Parisian pastries, an industrial chic interior and their inviting vege-laden garden.
Rueben Hills
61 Albion Street, Surry Hills 
If your pick-me-up of choice is a pour over (or if you'd like to find out what that is), make a beeline for Reuben Hills. Sitting pretty among the sandwiched terraces in coffee-soaked Surry Hills, Rueben is the spot for a speciality cup of joe, including filter and cold brew. Their exotic all-day brunch menu is inspired by coffee buying trips through Central and South America.
Brewtown Newtown
6-8 O'Connell Street, Newtown
Tucked away off chaotic King Street where Berkelouw Books once lived, Brewtown is a cafe, roastery and brew bar rolled into one. Using a variety of beans including Toby's Estate and boasting cold brew coffee on tap, Brewtown pairs their liquid offerings with a menu of tasty breakfast and lunch items like eggs bene brioche rolls and coffee-rubbed brisket sangas.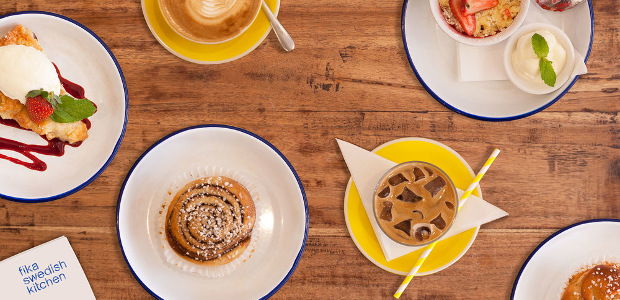 Fika Swedish Kitchen
5B Market Lane, Manly
Fika Swedish Kitchen is like the Ikea of cafes – meatballs included. It's light-washed with oodles of yellow and soft wood furnishings. There's also a menu of traditional Swedish fare, imported tea and classic Campos coffee. Further proof that the Swedes have efficiency down pat, Fika literally means 'taking a break for coffee and a bite to eat'. You can't argue with that logic, and neither will your business associates.
Dose Espresso
6/191 High Street, Willoughby
Get your dose of the good stuff at this buzzing space in the northern 'burbs of Sydney. Dose Espresso was born when two coffee roasters decided they wanted to be closer to their customers. Given that, you know your caffeine needs are top priority, especially with an exclusive five-origin house-blend. While the clientele is mainly yummy mummies, Dose is a great option if you're around the Chatswood end of town.  
Bellagio Cafe
285 Bronte Road, Waverley
"Purveyors of fine coffee, food and banter; fully licensed; open 7 days; breakfast all day and all welcome." Honestly, could you want anything more from a local coffee shop? Bellagio Cafe in Sydney's east has tonnes of private indoor space for getting down to business and still believes old-school hospitality is the secret to success. They also deliver consistent cups of Campos coffee, which doesn't hurt.
Sensory Lab 
75-79 Hall Street, Bondi Beach
The Bondi Beach instalment of Sensory Lab was the first Sydney location for this pioneer of the specialty coffee movement. It's part cafe and part laboratory and will definitely impress business associates who appreciate good bean juice. The space is pared back and all about the coffee. For syphon brews, AeroPress, V60s or coffee served in a beaker, this is the place.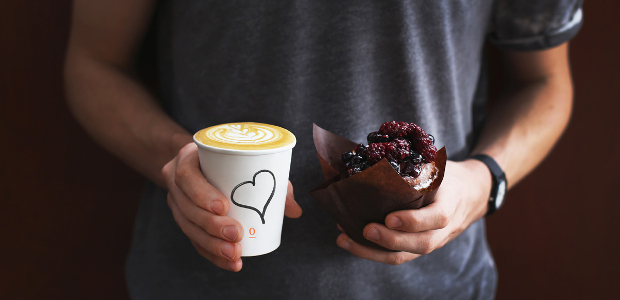 Single Origin Roasters
89 York Street, Sydney CBD
Single O take their coffee 'damn seriously'. While The Mothership resides in Botany and the Surry Hills flagship cafe has been going strong for more than a decade, it's a hole-in-the-wall between King and Market Streets that you should keep in mind for CBD catch-ups. This is the perfect venue if you want to keep things casual and take coffee as the Italians do – at a stand-up bar – because time is money.
The Nuns Pool
103 Ewos Parade, Cronulla
The Nuns Pool is a quirky eatery plonked in the middle of the Cronulla peninsula, just a stone's through from the surf. Its moniker comes from a sheltered rock pool where the Sisters of Mercy swam many eons ago, but the only habit that still exists here is that of a wholesome breakfast. As for the coffee, an in-house blend is roasted by a former World Barista Champion. Impressive, no?
Bay Coffee
2/214 Military Road, Neutral Bay
Bay Coffee is a stalwart on Sydney's coffee scene. For years the micro-roastery has sourced beans from around the globe, as far as Yemen and close as The Tweed. The cosy space is ideal for a one-on-one on the north side. The smooth Bay Roast house blend is always a good choice, but there's plenty of unique drops for the adventurous sipper too.
We've compiled this top 10 from the long list of cafes suggestions from our friends at Smudge Eats. If you want to know more about good coffee and great eats in Sydney and beyond, check out Smudge Publishing's beaut range of coffee table books. 
Other Travel Articles You Might Like...