14 November 2016
While conventions are meant to inspire employees, they have gained a bit of a reputation for being little more than a long, drawn out meeting on a much larger scale. Sitting still for hours on end as a laundry list of speakers fire up their PowerPoint presentations is hardly the stuff to get those creative juices flowing. It's time to think outside the box and engage your audience with these, five ways to make your conference more interactive.
Team Up
Audience participation is a great way to get delegates involved in any conference, but some may find it intimidating to be put on the spot in a room full of people. Make participation more comfortable for everyone by creating teams. For example, each table can be a team. Assign a table name (or have them come up with their own) and allow time for breakout sessions for each team to work together on brainstorms, problem-solving and discussions.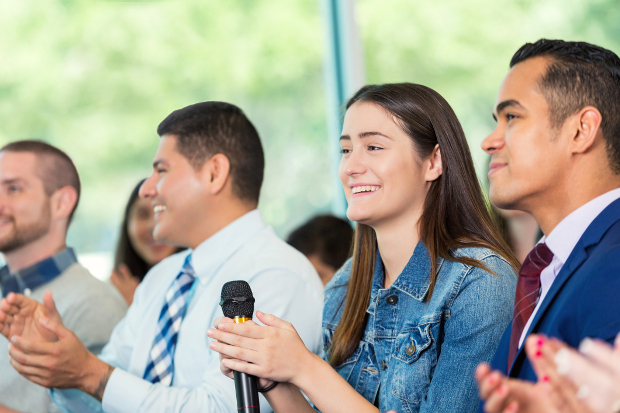 Expert Panels
Every conference has to have a line-up of engaging speakers, but add variety to the mix by switching up the style in which they present. Utilising an expert panel or Q&A fireside chat-style of presentation not only diverts from the stock standard podium speeches, it's also a great way to get your audience involved. It provides the opportunity for delegates to engage with presenters and discuss points that are specifically relevant to them and/or their roles.
---
Get more unique conference ideas ahead of your next big event.
Conventions Outside The Box: Team-Building In The Wild
Conventions Outside The Box: Hamilton Island
---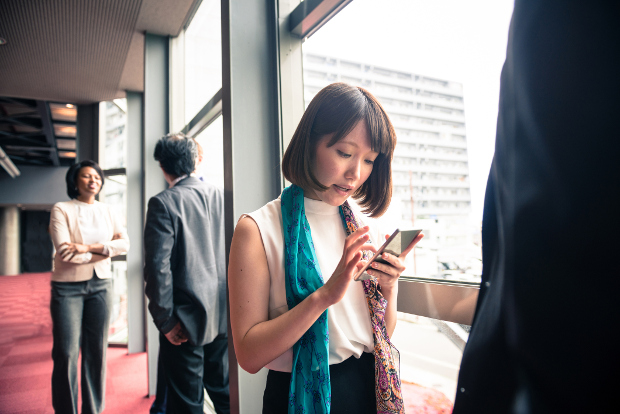 There's An App For That
We live in a world where technology can simplify nearly every aspect of our lives. Of course this can be applied to conferences. In the wide world of apps, there are plenty that allow you to integrate more imaginative solutions to your conference and presentations. For example, did you know apps such as SpotMe allow you to conduct real time, interactive polling? Live social media feeds and interactive event boards are also a great way to get your audience involved before, during and after your conference.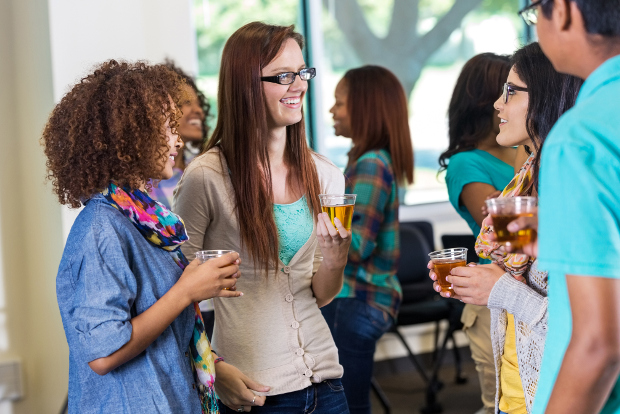 Networking In Disguise
Make your audience feel like they're getting more out of their conference by providing networking events. Provide pre or post conference events that allow delegates to get to know one another. If you want to go beyond the standard pre-event drinks, add another element of interest to these pre- and/or post-events by offering a theme. For example, SXSW hosts mixers, gaming sessions, multi-day lounges  and parties where attendees can network over a common interest.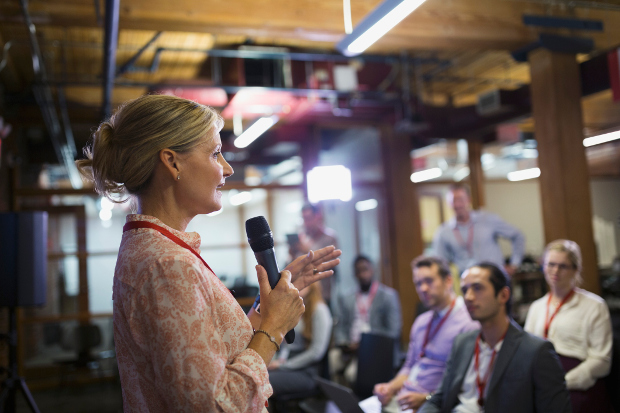 Prep Your Speakers
Perhaps the biggest aspect of any conference are the speakers. They have the power to make or break a successful event. It's important to make sure their presentations are compelling. Take a page out of the TED Talks' book and help your speakers prepare. This well-known nonprofit puts their speakers through a rigorous prep session to ensure their presentations are not only on point but offer insightful and engaging content that captivate all types of audiences. If you're not prepared to go full TED, there are a few simple guidelines you can pass on to your speakers to ensure a presentation that's on point:
Use interesting, personal stories
Time it just right. Don't go too long or too short
Use videos and/or props where appropriate
Keep it casual with a conversational tone
Rehearse a couple of times before the big day
 Leave time for questions 
Images provided by Getty
Other Travel Articles You Might Like...
Request an appointment with a Business Travel expert