28 December 2015
Words by Lizzie Porter
An eight-year-old boy's charming letter to Delta Airlines, outlining a system to help find planes that crash at sea, has earned him a response from the company's CEO - and a whole heap of airline goodies.
The youngster called Ben wrote to Richard Anderson, CEO of the US airline, after watching a television programme Why Planes Disappear, which covered the mystery of Malaysia Airlines flight MH370.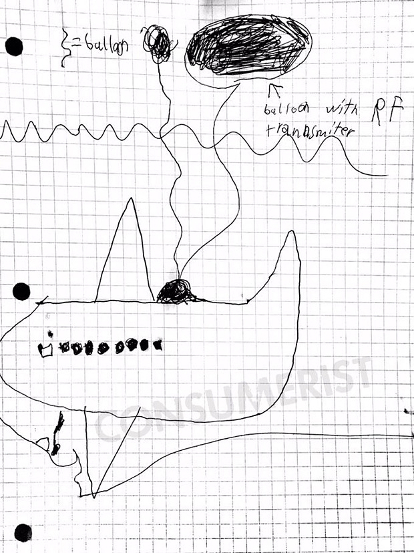 His idea featured "neon orange balloons that rise up to the surface when the plane crashes in the sea", consumerist.com reported. "The balloon wouldn't be light enough to float up into the air, and it would have reinforced rubber to withstand a lot of pressure," Ben explained. "And put an RF transmitter in the balloon to locate it."
To help executives visualise the proposal, he included a hand-drawn diagram.
John E Laughter, in charge of safety and security at Delta, replied to Ben on Mr Anderson's behalf, saying that "there are lots of experts thinking about ideas just like you sent us. I will make sure to share your plans with them!"
The Atlanta-based airline accompanied its reply with a collection of Delta memorabilia, including model planes, pens and bendy pencils.
Ben's mother Laura, who sent the correspondence to Consumerist, told the news website: "He was so excited. It's nice that a busy executive took a few minutes out of his day to help a little boy feel like his ideas are important."
This article was written by Lizzie Porter from The Daily Telegraph and was legally licensed through the NewsCred publisher network.