9 September 2016
Words by Tara Young
Along with the ability to binge on in-flight movies and television series, airplane cocktails are another panacea for those long haul domestic and international flights.  If you are doing these kinds of distances a lot for work, let us provide a way to stay sane, learn a new skill and have a new party trick for your next social gathering.
Provided to enhance your creativity rather than your tolerance for alcohol, here are 10 airplane tipples that can be made with standard onboard ingredients that will make you look like Tom Cruise (of Cocktail fame) at your next social or work do.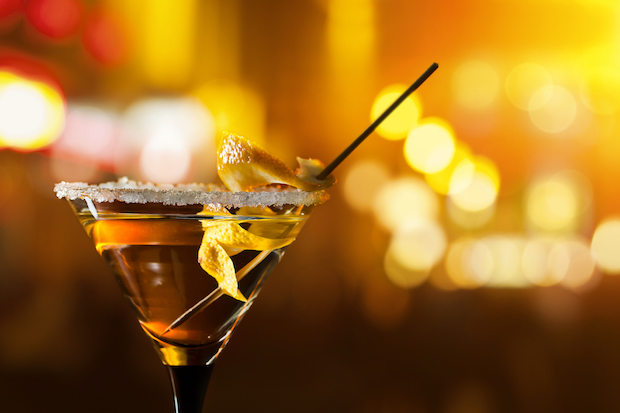 1. Bloody Mary
This classic is a favourite of frequent fliers. All that is needed is a cup filled with ice, vodka, and tomato juice and a dash of Tabasco. If none of the latter is available sprinkle plenty of salt and pepper on top and give a good stir.
2. Juan Collins
It sounds exotic but it is deceptively simple and very refreshing. Before mixing, ask for a mini of tequila, a few lemon or lime wedges, soda water and a packet of sugar. Squeeze the lemon or lime wedges into the cup, sprinkle in half the packet of sugar, pour in tequila and top the whole thing off with more soda.
3. Moscow Mule
Once again exotic sounding but it's actually very easy to make. Mix vodka, ginger beer and lime juice over ice. Go crazy and pop a lime wedge on the side for added flair.
4. Sangria
This is a great party favourite on-board or to have at a future long summer Sunday lunch. Mix a red wine of your choice with orange juice over ice, top with ginger-ale or lemonade and throw in some orange slices. Hola!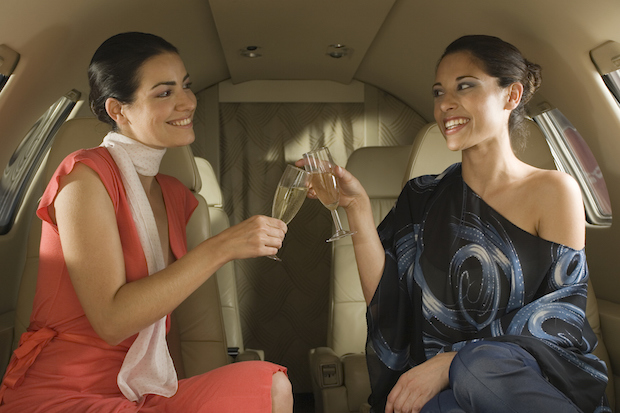 5. White Russian
A great after dinner drink, all you have to do to recreate on the plane is mix vodka and Kahlua. If none of the latter is available, substitute whatever coffee liqueur is available. Baileys can work as alternative. Pour half and half in a glass with ice and top with milk.
6. Irish Coffee
Irish coffee normally includes fresh cream, but if none is available, coffee creamers make a great substitute. Just order a coffee and ask for several creamers, top up with some Irish whiskey and gently but thoroughly stir in the creamers to finish.
7. Champagne Cocktail
Adding a good dollop of Cointreau to the bottom of a champagne glass and topping up with bubbles transforms even the most average domestic sparkling wine into some real joy juice.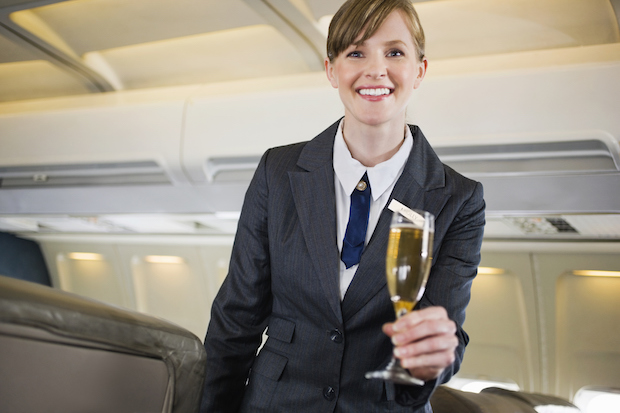 8. Mojito
Ask for a mini-bottle of white rum or Bacardi, lime wedges, sugar, mint, soda water and two glasses (one with ice). In the empty glass, crush the sugar, mint, and lime-juice as much as you can with a teaspoon. The sugar should be somewhat dissolved. Add the ice and rum to the glass and top with a dash of soda. A little fiddly but one sip will transport you to a white-sandy beach framing the turquoise waters of the Caribbean.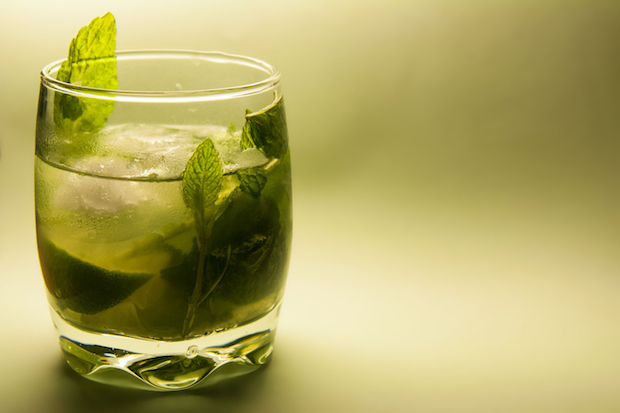 9. Margarita
Grab a mini-bottle of tequila and two glasses, one with ice. Pour the tequila, lime-juice, and a big dash of Cointreau into one glass and place the other glass over it. Gently shake a few times. Take a lime wedge and rub the rim of the empty glass. Pour some of the salt into the lid of a plastic container or on a napkin. Place the lime-rubbed rim into it the salt. Pour the tequila mixture into the salt-rimmed glass and enjoy.
10. Negroni
This bitter orange-inspired beverage requires a mini-bottle of gin, Campari, and the peel of an orange slice. Get a glass of ice, pour the Campari and gin into the glass and stir well. Squeeze and add the orange peel to give some more bitterness – this is great if you are experiencing a slightly delicate travel tummy.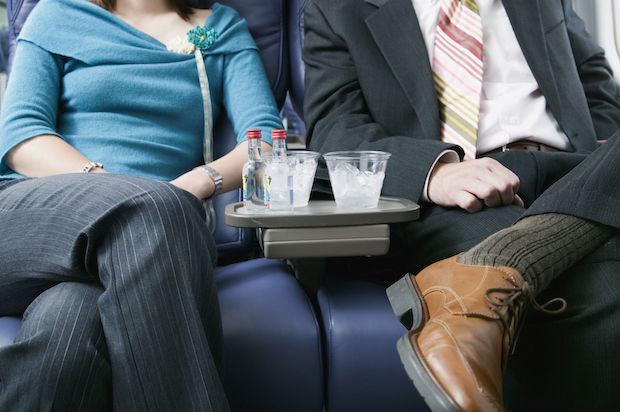 Here's hoping these cocktails help you get through any flight with ease without having to demonstrate too much Macgyver-like resourcefulness.  Just remember, everything is best in moderation because getting off the plane and heading to your first meeting with a belly full of alcohol can result in a serious CLM (Career Limiting Move).
Images: Getty
Other Travel Articles You Might Like...
Request an appointment with a Business Travel expert