30 August 2015
Words by Simon Calder
There's time enough to take off from the Gulf, eat three lunches, cross nine time zones, read an improving novel and still have a solid eight hours sleep before touching down beside the Pacific. When passengers emerge blearily from the aircraft, they will have been on board for almost 18 hours.
From 1 February next year, Emirates will connect its hub in Dubai with Panama City on the world's longest commercial non-stop flight. These two cities are 13,840 kilometres apart, though diversions to avoid conflict zones in Iraq and Syria will increase the distance flown.
The Boeing 777 will fly the length of the Mediterranean, then cross Spain and Portugal to reach the Atlantic – by which time it will not be even halfway through its flight. After the long ocean crossing, the twin-jet will pass over Puerto Rico, and about 90 minutes later it will land at 4.40pm local time – in good time for a sundown cocktail overlooking the Pacific.
But back in Dubai, where the flight began, it will be close to 2am the following day.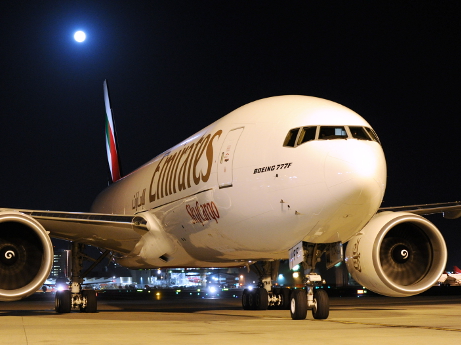 Emirates' chief executive, Sheikh Ahmed bin Saeed Al Maktoum, said: "Panama City will be our first destination gateway in Central America, providing a convenient option for our passengers travelling from or through our global hub in Dubai."
Recently British Airways announced a new non-stop flight from Gatwick to San Jose, capital of neighbouring Costa Rica, though it is only 8720 kilometres. BA's longest route is the 11,515 klometres hop from Heathrow to Buenos Aires.
Emirates is expecting to take premium traffic from other airlines such as KLM and United, which currently link the two cities with connecting flights.
Aviation analyst John Strickland said: "On ultra-long-haul flights, aircraft have to burn fuel to carry fuel, so airlines have to be careful in their selection of such routes and be confident they will get sufficient higher-fare business customers." The personnel costs are also high, with four pilots and 14 cabin crew required for the trip.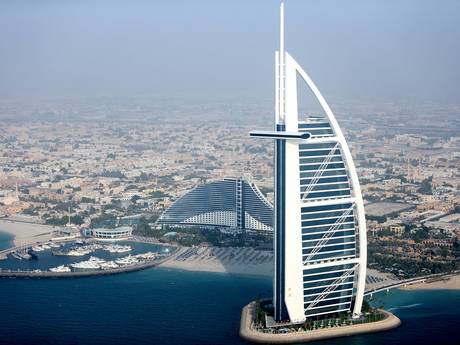 The first-class return fare for Emirates' launch flight is A$14,000, five times the cheapest economy ticket.
Some travel industry figures have already questioned the appeal of the Emirates flight. Lyn Hughes, editor-in-chief of Wanderlust magazine, said: "I do wonder if people will go a bit cabin-crazy with that length of uninterrupted flight. Even though changing planes can be a bore, it's a change of scene and chance to walk and stretch."
The world's longest flight now is a Qantas service from Dallas to Sydney that is only a few miles shorter than the Dubai-Panama link. An even longer flight, from New York to Singapore, ended in 2013 when high fuel prices made Singapore Airlines' business-class only service unviable.
With much lower oil prices, carriers are again contemplating very long flights, raising the prospect of an express UK-Australia link. In 1989 Qantas flew a Boeing 747 non-stop from Heathrow to Sydney in 20 hours, but with no paying passengers on board. Since then aircraft technology has improved dramatically.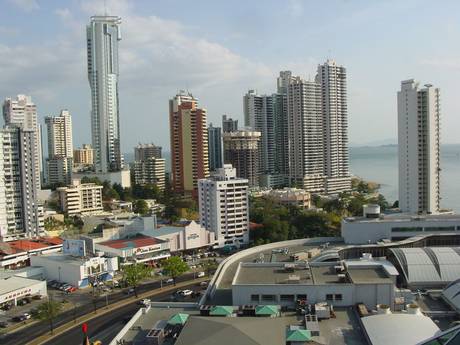 Virgin Atlantic's new Boeing 787-9 is capable of flying 14,480 kilkometres non-stop from London to Perth with a full load of passengers. It would cover the ground in about 17 hours, shaving two hours off the current fastest flight on Qatar Airways via Doha.
Neither Virgin Atlantic nor British Airways has plans for such a flight at present. But Tony Wheeler, co-founder of Lonely Planet travel guides and a frequent commuter between the UK and Australia said: "It's only a short extra stretch compared with Dubai-Panama City. What's an extra hour to link London and Perth?"
The Longest Flights Right Now
Until February, Qantas holds the record for the longest flight, with its 13,800-kilometre marathon from Dallas Fort Worth to Sydney. It is narrowly ahead of Delta's Johannesburg-Atlanta link, at 13,580 kilometres. The remaining three all connect the Gulf with Los Angeles, and are very similar in length at around 13,440 kilometres: Etihad from Abu Dhabi, Emirates from neighbouring Dubai and Saudia from Jeddah.
The longest non-stop flight from the UK is the daily British Airways link from Heathrow to Buenos Aires, clocking up 11,115 kilometres in 13 hours, 50 minutes. The Singapore-Heathrow flight on BA and Singapore Airlines is the second longest in distance, at 10,853 kilometres. Because of the prevailing winds, it takes 14 hours when flying west - making it the longest in terms of time.
Air New Zealand has long held the title of longest direct, same-plane flight from Britain for its daily Heathrow-Auckland service, covering 17,700 kilometres, but the Boeing 777 route stops en route in Los Angeles.
This article was written by Simon Calder from The Independent and was legally licensed through the NewsCred publisher network.
Other Travel Articles You Might Like...