5 October 2015
Words by AFP Relax news
A new partnership between the disruptive video service and Virgin America could bring a new meaning to the term 'jet stream.'
Netflix subscribers travelling on a Virgin America flight equipped with ViaSat Wi-Fi will be able to binge watch their favourite shows without paying for in-flight internet access.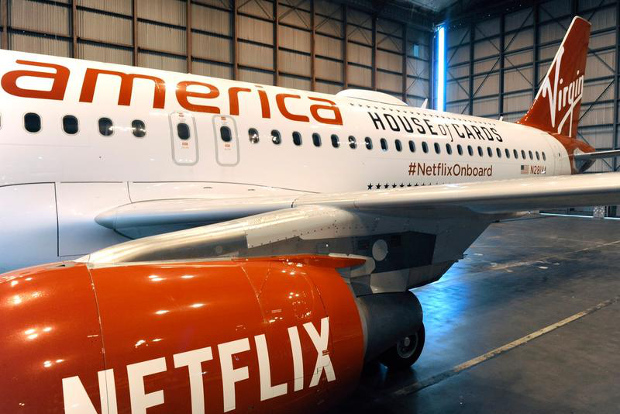 Unlike a number of in-flight Wi-Fi systems, ViaSat offers connection and streaming speeds fast enough to allow TV addicts and cinephiles to stream content without buffer frustration.
Virgin America has 10 aircraft equipped with the system and Netflix subscribers who are lucky enough to be flying on one of those planes will be able to access the Wi-Fi free of charge for Netflix-based use up until March 2, 2016. 
Copyright AFP Relax news, 2015.
This article was from AFP Relax News and was legally licensed through the NewsCred publisher network.
Other Travel Articles You Might Like...