29 September 2015
Words by Carlie Tucker
Flight Centre's Business Travel Managers live and breathe travel every day. With access to the world's leading airlines and extensive experience in planning and booking airfares and accommodation all over the world, our travel team are your one-stop shop when it comes to global roaming for work or play. So, when it comes to talking FCBT, these guys and gals know their stuff.
We're picking their brains one dedicated Travel Manager at a time. This week we're doing a quick Q&A with Briarley Osmond, getting to know who's behind the FCBT philosophy while covering everything from business benefits to top travel tips for the corporate traveller.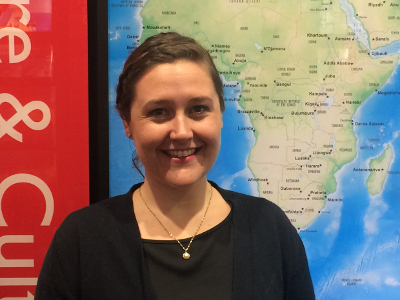 Name: Briarley Osmond
Title: Manager
Shop: FCBT Direct Grosvenor, Brisbane
How long have you been with Flight Centre Business Travel?
I started at Flight Centre on work experience and I must have done something right, as I was offered a job before the week was up. That was eight years ago and  I have been with Flight Centre Business Travel ever since.
Five of those years were with Flight Centre Business Travel, Courthouse. That location was fantastic for me to build a great repeat and referral group of very loyal customers.
What drew you to Flight Centre Business Travel?
I love being able to develop relationships with my clients. FCBT really fosters the sort of environment where I have the time to work more closely with them and get to know them while managing their business travel needs.
What is your favourite part about your day?
My favourite part of my day has to be the interactions I have with my customers. I have been lucky enough to have been looking after most of my clients for six years or more. It's really nice to know they trust me with their travel and allow me to help them.
What are the client benefits of working with Flight Centre Business Travel?
There are a few benefits of working with FCBT, but I would have to say, in my opinion, that the people we have working in FCBT are the biggest benefit. We have some really experienced Travel Managers working in this brand. We all learn from each other and share our knowledge. It's not only a great working environment, but it's great to be able to pass this on to our clients and personalise it to their specific travel requirements.
What's your ultimate travel tip for frequent business travellers?
Of course, my first tip is ensuring that all travellers are aware of the services FCBT has to offer. From preferred rates to 24-hour assist, it's pretty amazing just how much your Travel Manager can help you with when it comes to business travel.
My second tip for frequent business travellers is to make the most of Frequent Flyer Loyalty Points. Know which airlines, hotels and car hire companies are linked to ensure you are being rewarded for all aspects of your travel. For example, booking a Qantas flight with a Hyatt hotel room and Avis car hire will allow you to accrue more Qantas Frequent Flyer points. 
Other Travel Articles You Might Like...