18 February 2016
Words by Carlie Tucker
When it comes to business travel, there are few that know it better than the front line of the FCBT stores. We're talking the dedicated Travel Managers with extensive experience in planning and booking all aspects of corporate travel.  From airfares and accommodation to car rentals and frequent flyers, these guys and gals know their stuff!
This week we're doing a quick Q&A with Manager Nicolas Dixon, getting to know who's behind the FCBT philosophy while covering everything from business benefits to top travel tips for the corporate traveller.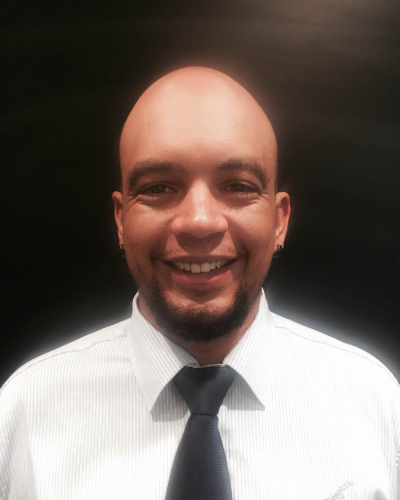 Name:  Nicolas Dixon
Title: Manager
Shop: FCBT Phoenix
How long have you been with Flight Centre Business Travel?
I've worked for Flight Centre just over five years. I've worked in Melbourne's CBD for the whole time, and the last three years have been with Flight Centre Business Travel.  
I've worked in three previous city locations and I'm now at St James which where I can see myself staying for a while.
What drew you to Flight Centre Business Travel?
I loved the idea of having a core group of clients of which I know all of their travel needs.  As a retail travel consultant I got to deal with my clients a maximum of two to three times a year.  Now I deal with the same people on a weekly basis which I love.
---
Looking for business travel solutions? FCBT vs Booking Online: Why You Need A Travel Manager
You might be surprised how much we can help. 11 Surprising Things Your FCBT Travel Manager Can Do
---
What is your favourite part of your day?
Having been in the industry for the last five years I've learnt a trick or two.  I love when I can use my knowledge of airfares to put together itineraries that would be near impossible for my clients to put together on their own. It's a great feeling when I get to use this extensive knowledge of the industry to give my clients the best possible service.
What is your most memorable FCBT moment?
My first corporate booking was my most memorable moment. There have been thousands of bookings since then, but I will always remember that first one. This is what really proved to me that this is what I wanted to do with my career.
What are the client benefits of working with a Travel Manager?
There are so many benefits to working with an FCBT Travel Manager.  My favourite is the personal service that we offer to all of our clients.  At FCBT we really understand that it's really not 'one size fits all' when it comes to corporate travel.  Our service is tailor made to each of our clients.
 What is your ultimate tip for frequent business travellers?
The number one tip would always be to book as early as possible, especially when travelling to cities that are always busy like Sydney and Perth. It's not always possible in the corporate travel world, but if you can make it happen, it definitely pays off.  
My next best tip for companies looking at cost saving would be to look at the hotel locations where they're staying.  If a hotel is cheaper but further away from your work commitments often you'll find that the money saved on the hotel cost is far surpassed in taxi costs. 
Setting up corporate rates with hotels is also a great way at cost saving, which we are are more than happy to look for our clients. 
Other Travel Articles You Might Like...