22 July 2016
Words by Tara Young
It's all about the wow factor for 2016 AFTA National Travel Industry Awards winner Deryk Neighbour. This month he was named Travel Consultant of the Year by the prestigious association.
Deryk who has been a consultant with Australia's travel giant, Flight Centre, for nearly six years, says that his approach to customer service has a bit of a twist.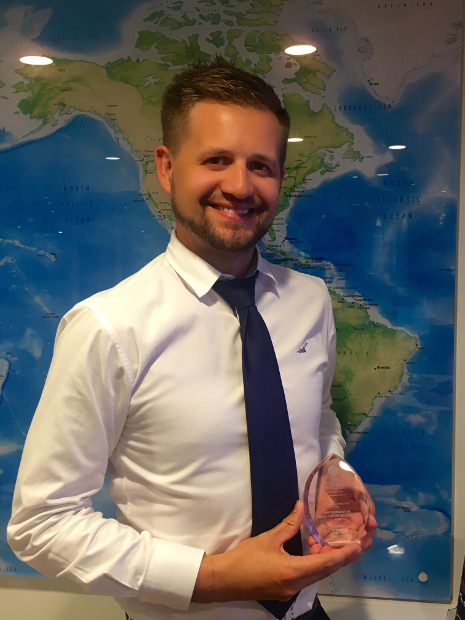 "I don't look at what flights or accommodation I need to book for my customers. I am all about booking an experience. I treat each customer like I am creating the perfect holiday for myself at each destination. I ensure for every customer there is plenty of wow in the holiday.
"I also work in a busy CBD store in Sydney, but I always make time to go through itineraries and highlight where to go and try – no matter which corner of the globe they are travelling to.
"I have been to 45 countries and started travelling as soon as I got my first passport, with no intention of stopping. Often when customers first come in, be it business or leisure, I don't touch a brochure or look at my computer – I listen to the customer and try to work out what they are really wanting from their travel. Then I call upon my own travel experience at that destination to combine and create an amazing travel experience for them."
Deryl's approach and amazing customer service has been recognised by travel industry suppliers and colleagues, who clearly thought he was so talented that it was worthy of nomination for this prestigious award.
The NITA is the premier industry event of the year and 2016's event was held on 16 July at Sydney's Dockside Pavilion in Darling Harbour. It is a night of celebration and recognition of excellence in 38 categories across the travel industry space. Think along the lines of the Oscars, but for the travel industry.
---
More on what FCBT's Travel Managers can do for you.
7 Reasons Booking With A Travel Manager Is Better Than Booking Online
11 Surprising Things Your FCBT Travel Manager Can Do For You
---
So what is next for this travel agent superstar?
"I was absolutely thrilled and extremely honoured with receiving the nomination and the award.
"Ideally, now that I have become a Team Leader, I would like to continue to take my store to new levels and continue to support and drive each member of my team to have the passion I have for every aspect of the job. Travelling the world is one of the most rewarding experiences anyone can do.
"I will continue to travel to new places all over the world and experience more airlines and hotels to be able to sell these knowledgeably to my clients.
"My ultimate dream is for my store to be nominated for another award. That would complete the dream and be a perfect reward for all our hard work."
Other Travel Articles You Might Like...
Request an appointment with a Business Travel expert