29 June 2015
Words by Doug Bolton
'When we come up against a foreign tourist, we are all ambassadors for France'
The French foreign minister has urged his countrymen to be nicer to tourists, as the French government announced plans to boost the already high levels of tourism to the country.
Laurent Fabius announced plans to launch a tourism investment fund in the coming months, intended to attract even more tourists to areas across the country.
However, he also said a humorous advertising campaign would accompany the launch, which would encourage the stereotypically brusque French to be a little nicer to visiting foreigners.
He said: "Tourism is a national treasure that needs to be protected, nurtured and developed - that's the aim of all these measures."
But, he added, putting it "diplomatically", "We have room for improvement here... When we come up against a foreign tourist, we are all ambassadors for France."
The fund will be used to improve existing tourist hotspots across the country - the incongruously shabby Gare du Nord will be spruced up, offering a nicer welcome to visitors from the UK and across Europe
The funds will also be used to provide additional facilities to make tourists' vists more pleasant across the country, especially in wine producing regions that attract a high number of tourists.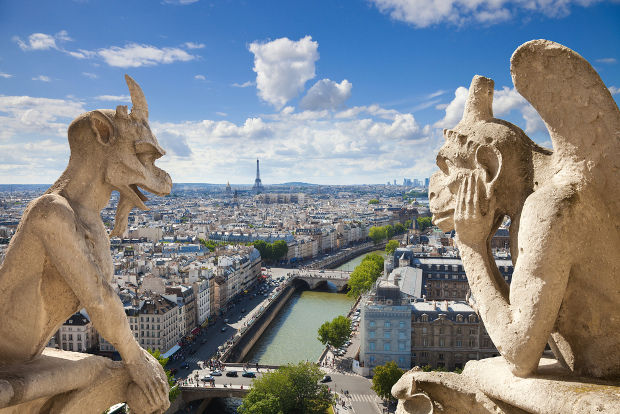 It will also pay for an international campaign aimed at encouraging tourism which will include encouraging French TV channels abroad to broadcast documentaries about the country.
France is the world's most-visited country by a long way - in 2013, a staggering 84.7 million tourists went there, compared to 70 million in the USA, which took the second place. Fabius said he hopes to increase this number to 100 million by 2020.
These tourists spent around $66 billion in France in 2013 according to data from the World Bank, meaning the sector plays an important role in France's economic success.
With any luck, the drive to make the French more polite will help those who are at risk of coming down with Paris syndrome - a short-lived psychological disorder which may cause anxiety, depersonalisation and even hallucination, and is often experienced by visitors to the city.
It was first noted in French psychiatric journal Nervure in 2004, and appears to effect Japanese tourists the most. It is apparently the result of severe culture shock caused by their idealised image of Paris not matching up to the reality.
The Japanese embassy in Paris runs a hotline for tourists experiencing this syndrome or other difficulties, and they say around 12 tourists every year succumb to its effects.
This article was written by Doug Bolton from The Independent and was legally licensed through the NewsCred publisher network.
Other Travel Articles You Might Like...