24 November 2015
Words by Ben Stower
Some people believe balance is the key to happiness. I disagree. If you're constantly trying to keep the see-saw straight with subtle shifts in priorities, one side is eventually going to tip.
It's better to make both sides of the equation work together. In this case: business travel with family, and vice versa.
The hardest part of business travel is the second half: travel. Being away from your family during good times and bad can strain relationships.
But being in another state, city or country doesn't necessarily mean being absent from home. There are a number of ways to stay connected, with or without technology, ensuring your family and business commitments live harmoniously.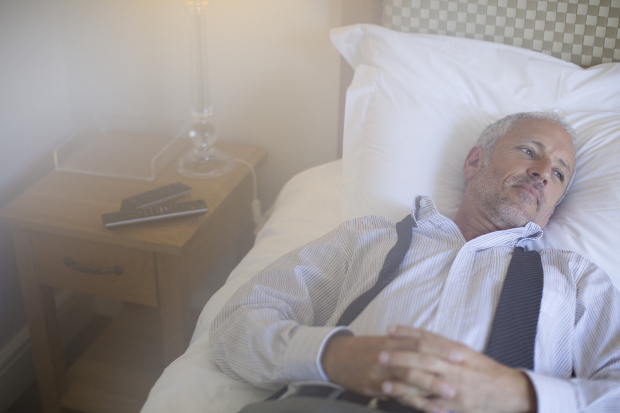 Business travel can be hard at times (Image: Getty)
1. Make Your Presence Felt
Out of sight, out of mind some say. Reality isn't as cold cut as the idiom, but long periods of absence don't come without consequences. If you can't be with your family all the time, make sure you're not forgotten while away.
Leave hidden notes around the house in places you know your partner and children will look. Use the notes to remind them of a funny moment, share something you miss about them or simply to say how much you love them.
You can take this further by substituting notes with photos, filming video messages for your family to watch each night or sending gift packages home if you have an especially long overseas stint.
2. Stay In Touch
These days travel doesn't mean sending letters and postcards for those left behind. The borders might be tighter, but our connection to the other side of the world remains stronger than ever.
Skype was one of the first and might still be the best means of cross-continent communication, allowing you to see your family in real time. However, there are now alternatives such as Google Hangouts, VoxOx and Jitsi.
Instant messaging is possible now too with smartphone apps such as Viber and Facebook Messenger leading the way in terms of reliability and functionality.
Then there's always email for longer messages and sending larger photos or videos from your travels.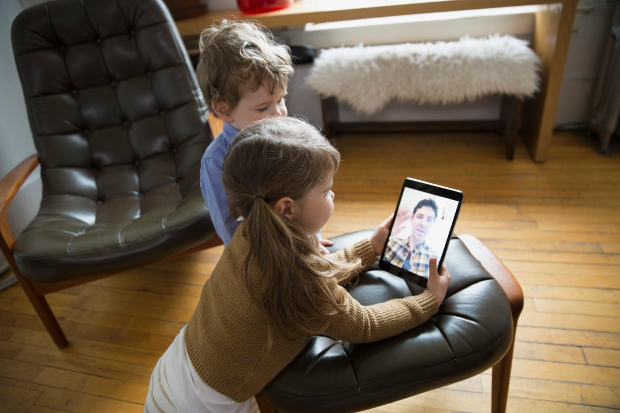 It's easy to keep in touch with family back home (Image: Getty)
---
Worried about those pennies? 10 Ways To Save Money While Travelling For Work
Don't get lost. Travel Tips: Helpful Hints On Getting Around A Strange City
---
3. Make Your Travel Exciting For Everyone
Business travel shouldn't be all work. Whether you're going to a domestic city, regional town or overseas country, you're still travelling the world – something almost everyone dreams of doing.
However, while you can enjoy the benefits, your family only ever experiences the negative: missing you. Fortunately, there are ways to involve them in the excitement of travel including souvenirs from wherever you've been.
These gifts, whether little trinkets or big-ticket items, help your family associate fun and enjoyment with your regular work trips.
Another technique to use when taking long business trips overseas is to bring your family along. This isn't possible for many, but for those with the means it can turn an otherwise ordinary trip into a truly enriching experience.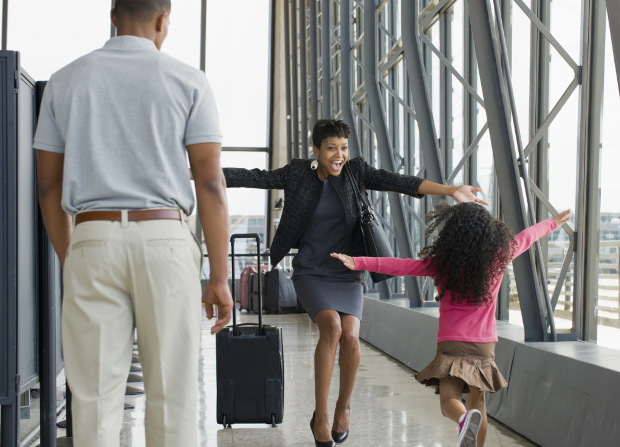 It's good to be home (Image: Getty)
4. Make Your Time At Home Count
At the end of the day your family will always treasure the minutes you're at home over the days you're away. It's important to do the same and to constantly be present while home, especially those first few days back after a trip.
Return with stories, photos, videos and gifts to share with your loved ones, but also reaquaint yourself with the days of their lives you just missed, which can often be just as interesting and life-changing.
Other Travel Articles You Might Like...